The photography of leaves showing the patterns that form their veins is a subject that I like very much.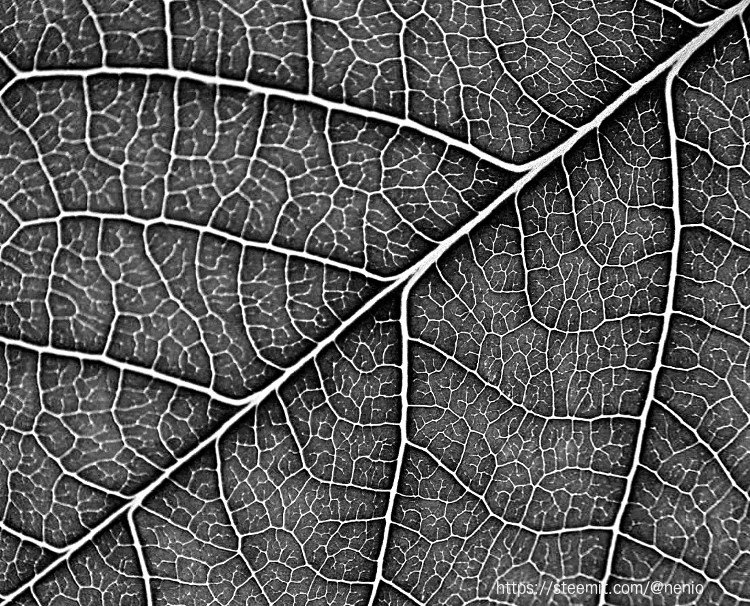 (Sony DSC-F717; 1/125 sec.; f 3.5; 100 ISO)

In this image it can be seen clearly the "fractal" patterns formed by the leaf veins.
The MonoMad photo contest is organized by @brumest and @monomchromes.