Hi Steemians! This is my new entry for the #monomad challenge hosted by @monochromes.
---
On today's post I wanted to show you this beloved picture of mine, which I took some months ago back in my father's hometown, when I saw this beautiful dog just chilling by a tree in front of my cousin's house.
Her name is Manchita and she kind of belongs to the neighborhood, she decided it was her home and everyone gladly takes care of her.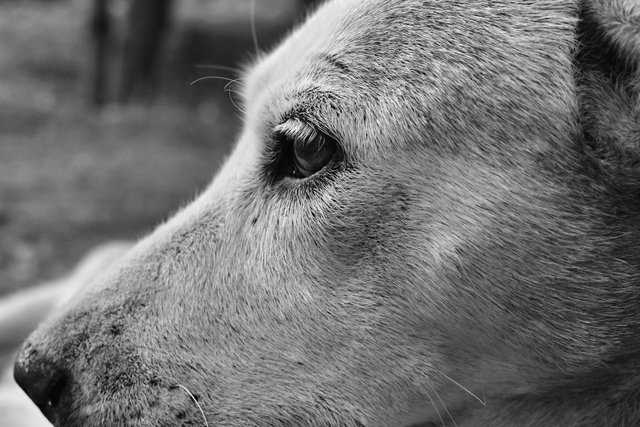 She was absolutely adorable, and it was not the first time we met so I believe that's why she was so sweet to me and allowed me to take her picture. However, I was of course keeping a safe distance just so I wouldn't disturb her.
I gave her some food afterwards, so her modelling work was well payed.
I hope to keep taking part on this wonderful contest, I believe it is a very nice way to share my photographs and see the work of some very talented people around the world, like I've been doing so far. I encourage everyone to participate!
---
Photographed by @mariacaffrey, using Nikon D3400, with F8.0, ISO 1000, 1/15s, processed with Snapseed
Image above is free to use and share as long as I'm given proper credit.