"El dolor de separarse no es nada comparado a la alegría de reencontrarse."
Charles Dickens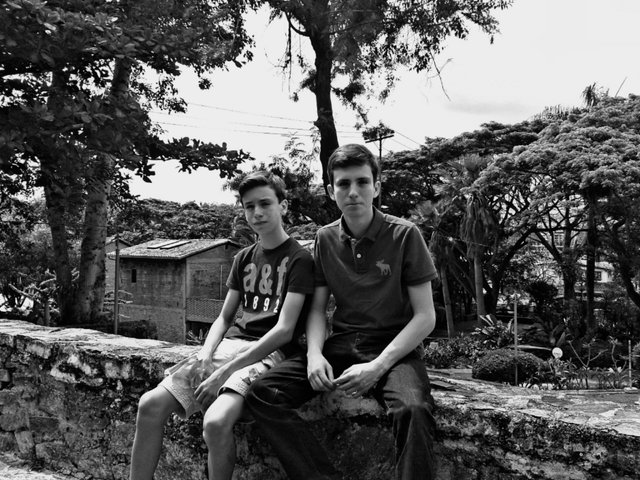 Hacienda La Trinidad Parque Cultural es un complejo cultural y recreacional ubicado en el Municipio Baruta de la ciudad de Caracas. Construido sobre una antigua hacienda del mismo nombre, sus orígenes se remontan al Siglo XVIII, época en que se construyen el trapiche para la molienda de la caña de azúcar y la casa colonial. En 1740, el sacerdote Ignacio Rengifo Pimentel, quien era el propietario de la hacienda, comenzaría a cultivar caña de azúcar y ordenaría la construcción del trapiche, en cuyas paredes mandaría a grabar imágenes religiosas.
A principios del Siglo XIX, la hacienda es adquirida por la familia Vegas, quienes la venden en 1919, al Dr. Rafael González Rincones, quién mantendría las siembras de caña de azúcar y café hasta 1945, fecha en la que decide producir tabaco, para lo cual ordena la construcción de siete secaderos de ristras de tabaco al arquitecto Bastianini. Posteriormente, vendería la mayor parte de los terrenos de la hacienda para urbanizarlos, cuando se decide construir la ciudad satélite de Caracas, llamada "La Trinidad".
En 1965 los restos del antiguo trapiche serían adquiridos por el recientemente desaparecido artista plástico venezolano de origen holandés, Cornelis Zitman. Para esa fecha, del trapiche solo se encontraba en pie la chimenea, cuatro muros y una rueda hidráulica. A partir de esas estructuras, Zitman construiría una casa que está en los espacios de la Hacienda La Trinidad, y la cual habitaría hasta su muerte en 2016.
En el año 2012, las restantes estructuras arquitectónicas de la hacienda, compuesta por la casa colonial y los secadores de tabaco, serían recuperados por el Instituto de Patrimonio Cultural con la finalidad de preservar y disponer de las instalaciones para actividades culturales como galerías, librería y talleres, además de restaurantes y tiendas diversas.
Esta fotografía que forma parte de mi archivo personal, la tomé tres años atrás, durante una visita que realizara a Caracas con la finalidad de reencontrarme nuevamente con mis dos hijos, quienes viven en aquella ciudad desde que su madre y yo nos separaramos en 2013, y posteriormente, nos divorciáramos.
La imagen original, como es usual en mí, la modifiqué haciendo uso de las herramientas de edición que proporciona el editor PicsArt, para lo cual empleé una superposición de filtros: en primer lugar, uno del tipo HDR (High Dynamic Range), y posteriormente un filtro sencillo de Blanco & Negro, para obtener el resultado que hoy comparto con todos ustedes.

Hacienda La Trinidad Cultural Park is a cultural and recreational complex located in the Baruta Municipality of the city of Caracas. Built on an old hacienda of the same name, its origins go back to the 18th century, when the sugar mill was built to crush the sugar cane and the colonial house. In 1740, the priest Ignacio Rengifo Pimentel, who was the owner of the hacienda, would begin to cultivate sugar cane and order the construction of the sugar mill, on whose walls he would send religious images.
At the beginning of the 19th century, the hacienda was acquired by the Vegas family, who sold it in 1919, to Dr. Rafael González Rincones, who would keep the sugar cane and coffee plantations until 1945, date in which he decides to produce tobacco, for which he orders the construction of seven drying racks of tobacco to the architect Bastianini. Later, he would sell most of the hacienda lands to urbanize them, when it is decided to build the satellite city of Caracas, called "La Trinidad".
In 1965 the remains of the old trapiche would be acquired by the recently disappeared venezuelan plastic artist of dutch origin, Cornelis Zitman. For that date, the trapiche was only standing the chimney, four walls and a water wheel. From these structures, Zitman would build a house that is in the spaces of the Hacienda La Trinidad, and which would live until his death in 2016.
In 2012, the remaining architectural structures of the hacienda, composed of the colonial house and the tobacco dryers, would be recovered by the Institute of Cultural Heritage in order to preserve and dispose of the facilities for cultural activities such as galleries, bookshops and workshops, as well as restaurants and various stores.
This photograph that is part of my personal file, I took it three years ago, during a visit to Caracas with the purpose of reuniting with my two children, who live in that city since his mother and I separated in 2013, and later, we divorced.
The original image, as usual in me, I modified using the editing tools provided by the editor PicsArt, for which I used an overlay of filters: first, one of the HDR type (High Dynamic Range) ), and then a simple filter from Blanco & Negro, to obtain the result that I share with all of you today.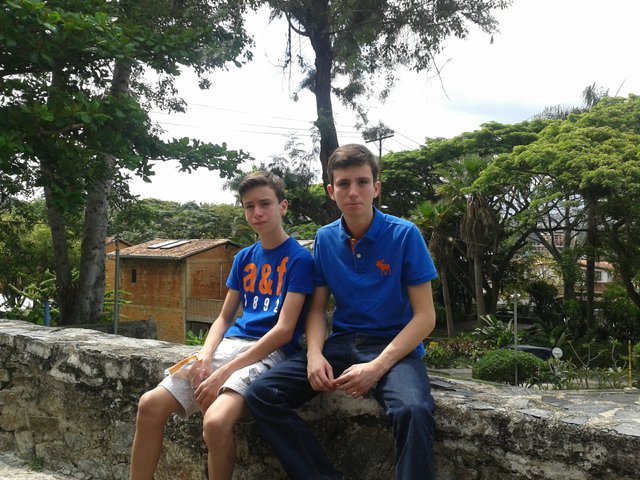 This is my entry for the #monomad challenge. This is an initiative of @monochromes. I hope you enjoy it.
Esta es mi participación para el desafío #monomad. Esta es una iniciativa de @monochromes. Espero que lo disfruten.