Love Yourself - monochrome Monday
Hi all,
Today I'm kind of playing around and wanted to post a little fun submission for monochrome Monday. This is a fairly simple post but I will explain a bit what this is from.
If you paid attention to my last post a few weeks ago, you will find out that I attended something so fun...my very first BTS concert. To also be fair it was the first concert I have ever really wanted to go to as well.
I got this on the way out of the concert and decided to take a picture of it. I actually left with a few souvenirs such as my new ARMY bomb, a T-shirt from a guy selling one on the street, and a bunch of weighted streamers that came down from the roof during the concert during various song performances. I also had a ton of pictures and a few video clips.
Anyways, here is my submission for taking part in monochrome Monday.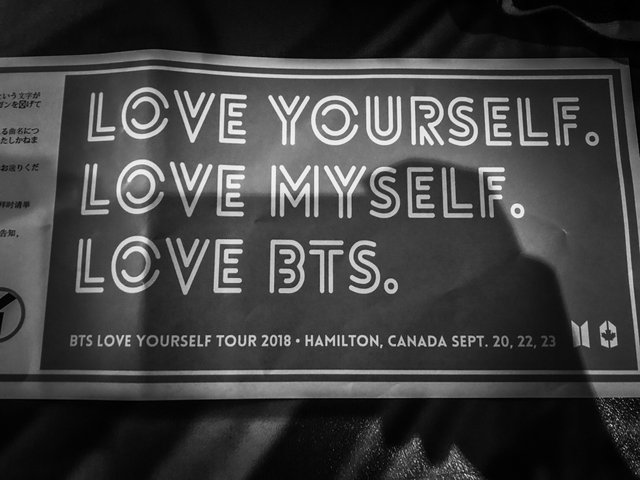 Taken on my iPhone 7plus
Hope you enjoyed my little post.
What is monochrome monday? Check out @old-guy-photos latest post here
Thanks for checking out my post.