**Monkey loves what Monkey does !!** Stencil/Graffiti/Streetart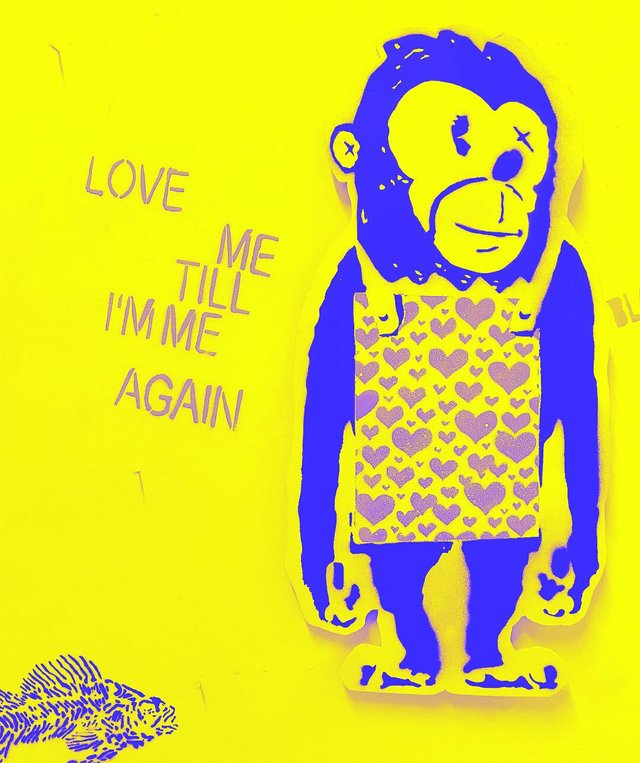 Greetings all #Steemians & Friends,
This is a very personal selfie of me ;)
Sometimes Monkey does more than Monkey loves ;(
.
Just to remind yourself to love yourself more & more .... (myself!)
.
It´s a spraypainted stencil on a 60*60 collage with wood cutout of the monkey & a wall -
made with #MontanaBlack & #MTN94 colors.
.
Do you see what i see ?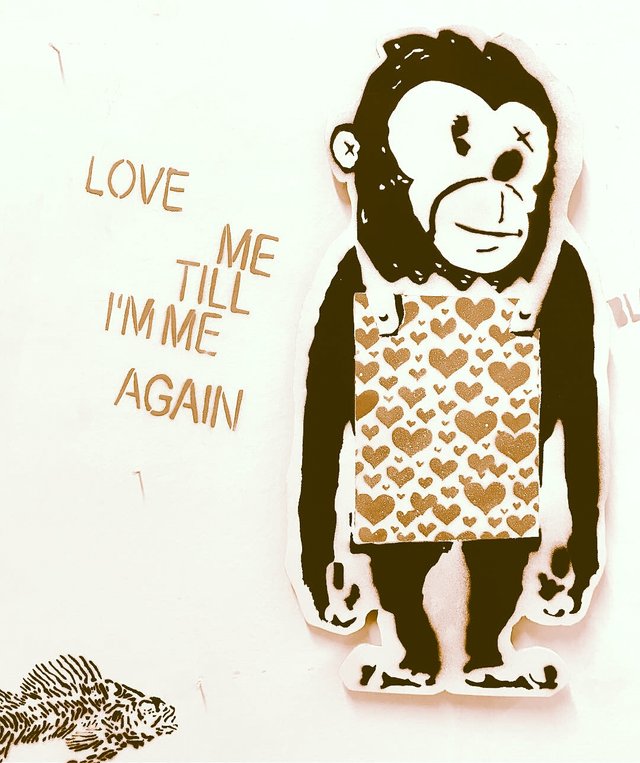 ..
...

#art4steem project :
I will be selling my #artwork for #steem or #steemdollar / #steempower
to raise the outside value of the #cryptocurrency & my own account ;)
Please #upvote & #resteem this blog to #support the effort.
DM me @spraychilled for #enquiries, #prices will be appropriate-
See my blog for more details & information.
You can always visit me in my store, located in 1020 Vienna, for personal impressions.
Love&Greetings to @all #steemians.
.
.
.