Monitoring Cryptocurrency Data with Grafana Dashboard
I am working on a pet project of binding the data from Coinmarketcap.com into a single Display. For each and every cryptocurrency on Coinmarketcap.com one has to click on a link of the cryptocurrency of his/her concern and only then one can view a nice Graph of the cryptocurrency's performance.
I wanted something different for my monitoring purpose. I wanted a single graph which would display all my concerned Cryptocurrencies at one place. Keeping this in mind, I have worked on building a Dashboard for monitoring my Cryptocurrencies. Currently on its initial phase i.e. for proof of concept, I have collected data of Top 25 Cryptocurrencies according to their Market Capital.
If someone needs to select a particular cryptocurrency to view Graphical data for his/her cryptocurrency, he/she can simply select one of the cryptocurrency from the drop down menu named "Group".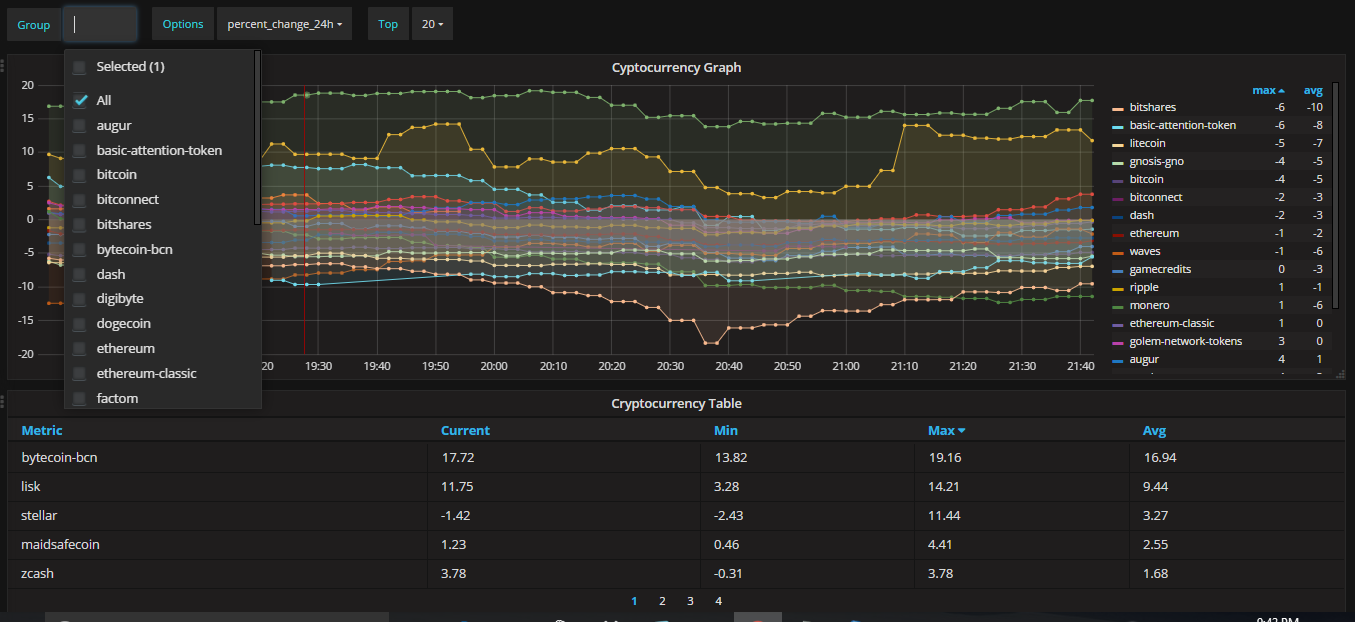 From the group menu one can select as many number of Cryptocurrency as they wish to see or all cryptocurrencies in their Dashboard.
"Options" menu helps people to visualize data like Market Cap, Percent change in 1 hour, Percent change in 24 hours, Percent change in 7 days, Price in BTC, Price in USD and the Rank of a Cryptocurrency all at one place.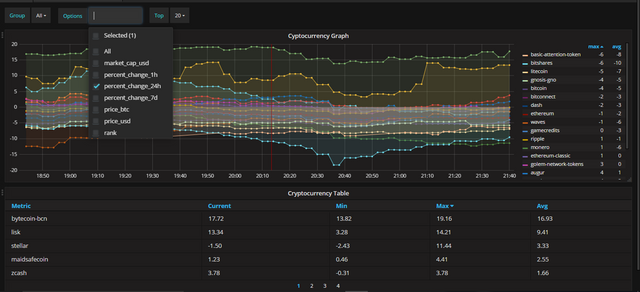 The last menu "Top", allows users to view Top cryptocurrencies according to their selected "Options". For example: To view data of Top 4 resources with highest Percent change in 7 days. I would select as shown in the image: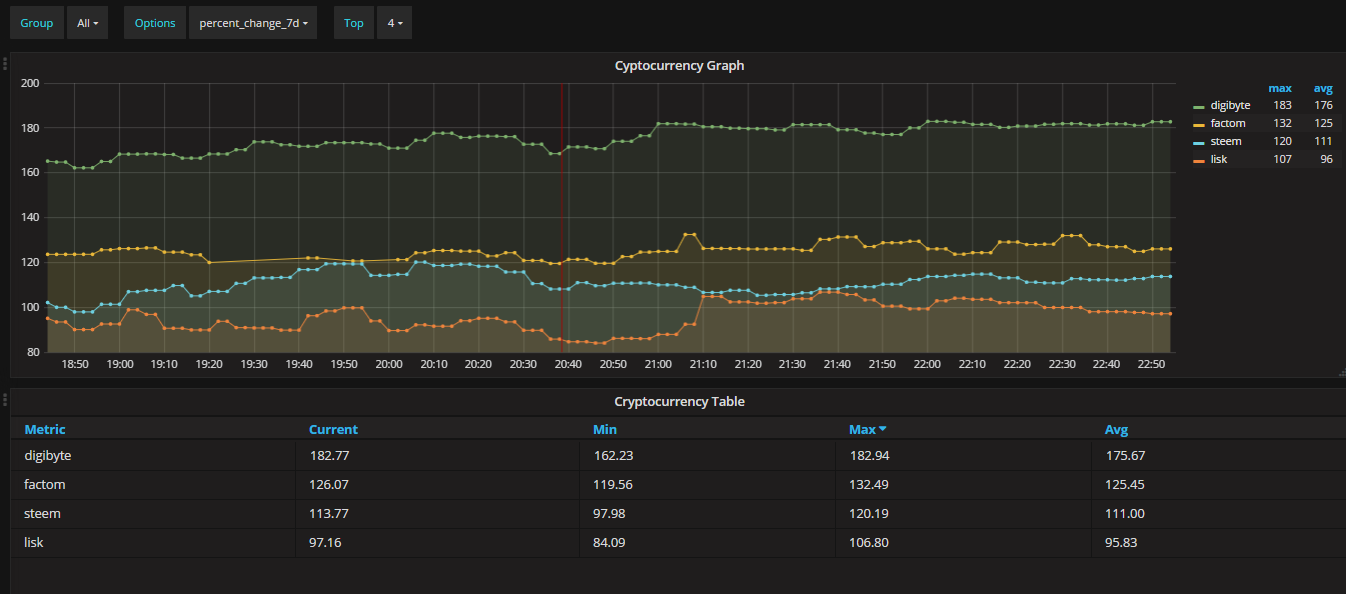 I would like to know your Opinion/Critic for such a Dashboard. Will you be interested to look at your concerned Cryptocurrencies all at one place? Kindly add your suggestions as well.
Data is collected with the help of Coinmarketcap API and Graphite and Grafana are the tools used for Visualization of Data.