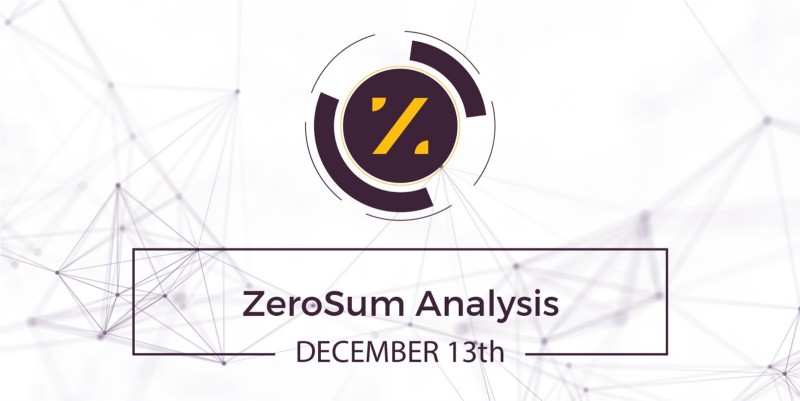 If you're just joining us, "Welcome!". In our first article, we covered how to consider looking at different platforms, what a prediction market is, the challenges associated with prediction markets, and ZeroSum and other platforms from a high level.
In this article, we'll dive down and cover some of the key concepts that we believe are essential to look at to understand how ZeroSum differentiates from Augur and other platforms in the market.
Platform: use case and availability
Augur is one of several prediction markets on the blockchain amongst others like Gnosis, STX and TruthCoin. In true blockchain form, even as all code is open to access, it was not Augur's aim to make their prediction technology available as a white-label solution to third parties. Meaning if a website, blog or enterprise company wanted to leverage their prediction technology, they wouldn't be able to do so.
In comparison, ZeroSum has made it inherently apparent that it intends to be the market leader in supporting 3rd party integrations. To accentuate this idea, ZeroSum will be adding a provision to support any peer-versus-peer prediction market competitions on the blockchain — so long as there's a reliable data feed. Making the technology available to third parties should, in turn, support the ancillary goal to add instant value and demand to ZFX.
Cryptocurrency: requirement, availability, earning methods
In its present state, Augur players can use REP (short for reputation) Tokens to participate on the Auger platform, but it is not mandatory. While this can be interpreted as a good aspect, making the platform immediately accessible, and reducing the need to purchase REP tokens to participate, it can be seen as a limited opportunity for the REP ecosystem. This is partially offset by incentives for holding REP but is, at this point, only meaningful if players wish to earn over 50% of the transaction fees incurred.
Conversely, ZeroSum intends to make access to the gaming platform exclusively available through its proprietary cryptocurrency the ZFX Token — which will be available for sale in the first week of January 2018.
ZFX, of similar nature to REP, can be won through participation in competitions. Where ZFX differs in in the eco-system. Purchased in the token sale — earning ZFX via competition is one of the methods by which ZFX can be earned. Additionally, as 3rd party operators continue to leverage the ZeroSum technology, and new competitions become available on any topic that has an accurate data feed — ZeroSum will open up its sentiment engine. Once active, users will be able to earn additional ZFX by feeding the sentiment engine with data — further enhancing the ecosystem.
Outcomes and Competitions
Augur is designed to allow predictions for any Binary, Categorical or Scalar outcomes within a proposed hypothesis or question on any given subject. Be it politics to weather, or religion to a natural disaster. The user "would set the deadline for the outcome as well as determine what the trading fees are for that specific market."(5)
Similarly, the ZeroSum platform will facilitate competition on any topic, albeit initially designed for retail FX trading. However, even as information about the outcome types that ZeroSum will support is in development, the ZeroSum platform currently supports a broader range of competition types: Tiered, 50/50, Time Based, Instrument Based, Paid and Free.
Further differentiating, the ZeroSum platform has zero trading fees within competitions — giving users the ability to test freely, learn, experiment and compete based on skill rather than based on available competition funds.
Sentiment Engine: real-time data captured
Trading and the creation of markets all contribute to Augur's ability to gather real-time data about users' preferences and choices. Augur rewards honest activity in the form of REP tokens to holders of REP tokens.
ZeroSum has taken this one step further. By aggregating anonymous data into a proprietary Sentiment Engine, contributors to the engine will be rewarded with ZFX from the subscribers to engine.
Closing thoughts
While this comparison is by no means exhaustive, by now there is a widespread understanding that technology on blockchain is a process of evolution and enhancement — whereby advancements and through evolution all parties benefit. This proves to be true in this instance as well. Augur is a great platform that provides benefit to its users and allows for interesting prediction markets to occur in various limited sets.
ZeroSum is also a great platform that provides benefit to its users and allows for interesting prediction markets to occur — in different sets. While ZeroSum believes there are added benefits to the ZFX ecosystem, 3rd party platform capability and the sentiment engine — both parties stand to gain tremendously from blockchain evolution and development.
This article captures key points on the differences between the two and may be revisited following the successful token sale and adoption of the ZFX Token, and once more data is gathered on user experience.
For additional information, please connect with the ZeroSum team on Discord.
The ZeroSum whitepaper can be read here. http://www.zfxtoken.com/
(4) ZeroSum. (2017). Whitepaper Peer-VS-Peer Fantasy Trading. No trading fees. It's that simple. http://www.zfxtoken.com/ .
(5) Donnelly, J. (2015, June). Augur Launches Alpha Version of Prediction Market Platform. https://bitcoinmagazine.com/articles/augur-launches-alpha-version-prediction-market-platform-143450616 3 /.