Impossible is already possible? Or how to buy a Luxury CAR for Bitcoins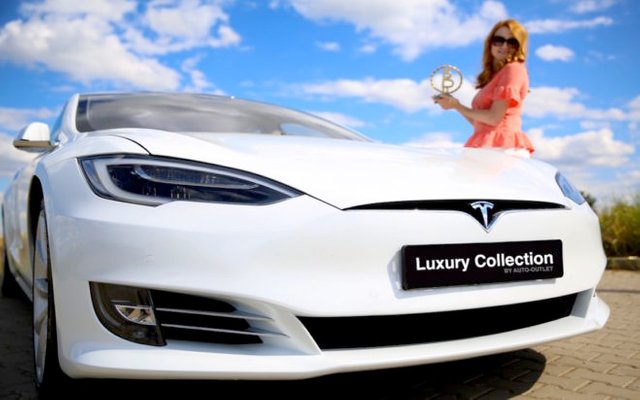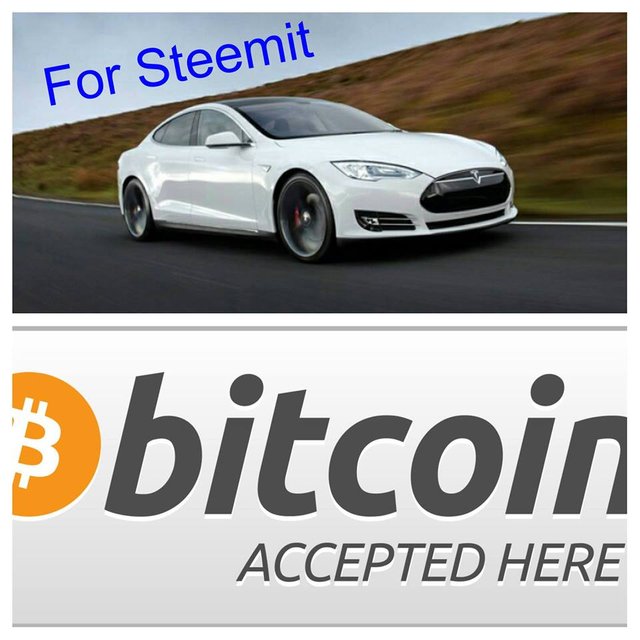 Hello everybody! I would like to share my experience with you, to tell how I had bought a car and paid for it by Bitcoin. I don't want to say my name but I am a person, who bought Tesla using Bitcoin this year:
http://www.auto-outlet.fi/en/uutiset/2016/07/we-accept-bitcoins/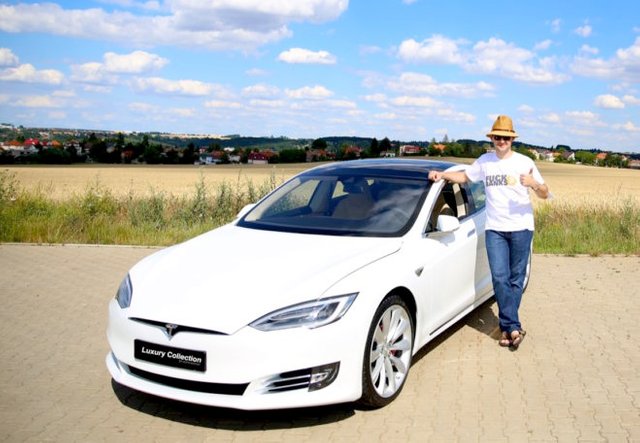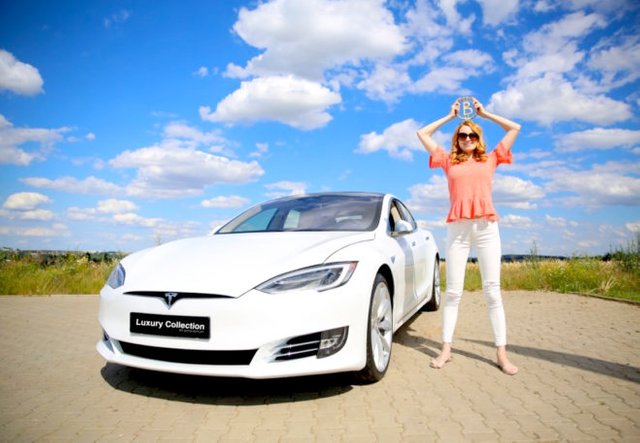 This is my story…

It was 3 times cheaper to buy Tesla – thanks for Bitcoin. By the way, I even didn't get up from my chair :)  And I didn't need to reply on bothersome bank's questions, if it was in the deal. I will explain you everything in order.

This story has begun more than 1 year ago, before my Tesla's order. I completely changed my approach how to use money exactly at that time – I decided not you use them :)  I started to require payment only in Bitcoin from counterparties, who works with me. But, except as required, I decided to help them. I explained where and how they can get Bitcoin and to pay me. I was agreed to bear expenses in order of money exchanging on bitcoins from their side, sometimes they were up to 6-7 % - it means that I got less on that current Bitcoin's rate. But I decided to do this because I wanted to involve more people in this technology. I buy products in online shops, this shops support Bitcoin's payment, I receive Bitcoin also as a payment. And finally, I have to convert them into money or to use other alternative solutions if they don't agree with Bitcoin's, for example, the card Coinsbank, which I replenish with bitcoins and I can pay my purchases using common card - Mastercard. But it is just in extreme case. 
The whole 2015 year the Bitcoin was on a minimum level (as it is turns out) – it was costed $220-$240 for a long months. And all that months I was able to earn money using it. Most of people earn money, which were printed by government. And that money are under bank's control. But I earned Bitcoin – the global electronic cash, which power is in decentralization, cryptography and existing ecosystem. This "shells" are impossible to falsify, to print more that it was programmed. And there is no prohibition to earn these shells. I earned shells and I paid with shells. Once I had read the news here 
https://news.bitcoin.com/e14000-tesla-bought-bitcoin-finland/ 
that Finland car showroom Auto-outlet Helsinki Oy, which is located in Tampere and Vantaa, informed about selling the premium class car "Tesla" which costs 140 000 € for Bitcoins. It was the first selling from car showroom, which was paid in cryptocurrency. 
I had knew that the car "Tesla" was first sailed for Bitcoins in December 2013 but that they are sailing again in 2016 – was a surprise for me! I had shells and in addition at that time (2016) Bitcoin was increased in 2 times if to compare with summer 2015. In the beginning of February 2016 it was cost $380. And I decided – if I buy vine, souvenirs, I pay translator's services, what if I buy Tesla? Moreover, the whole year I had earned Bitcoin and my earnings increased into 2 times. I like to support sellers for bitcoin – I think that it is small but very important contribution to the ecosystem – Bitcoin's economy must work, the only way this technology will gain attention. 
I found in Facebook that company and I wrote a short comment under their news – "Can you sale it in the Czech Republic?" I didn't believe that they will agree, because the Czech Republic is not Finland, we are too far and it is not understandable will they deliver to me this car or not. And they answered: 'Yes, we will sale in the Czech Republic". 
Then, they gave me their email and I wrote to them. The correspondence was long, around 3 weeks, I guess. It was long, because they replayed after long pauses. You write them and you are waiting 3-4 days. No answer. You write again – and they reply with apologizing that they are in a business trip (manager). And so on. By the way, one my acquainted told that it is common for Finland people. It is their national feature to live leisurely :)
Finally, after 3 weeks of corresponding I had sent to them the list of configurations (I made it on Tesla's webpage and later I just sent them via email with all clauses). Before that they tried to propose cars which they had in stock but they had not so much alternatives – for example, dark color carcase or dark cabin. I refused. Then I had sent them the configuration which I desired. They confirmed that they can order the same, they sent to me their version but in Finnish language :) 
They wrote me that factory's system Tesla shows them that my car can be made at the end of May, in extreme cases in the begging of June. They asked to send documents. I sent to them a copy of my passport and a Czech identity card. Then they sent to me an agreement via email. I printed it, signed and scanned again, then sent. Then, finally, happened which I long waited – they sent to me an invoice for 25 % of payment. I expected that they would like to get money exactly on their Bitcoin wallet. But they sent to me an email for billing Bitpay. It is a well-known billing – it accept Bitcoin's and seller can get money. I thought: I will pay right now, Bitcoin will be fast, it means that they will write me that order is accepted. But it was not easy with them :) 
Then I made a payment, they wrote: "Thank you, when we will get money on our account we will send an order in Tesla". I waited for 2 or 3 working days, then they wrote that finally they had got money. I supposed it will be easy but they killed all Bitcoin's advantages with this system. Ok, anyway, I paid by Bitcoin and this is the most important. 
Then, they and I took a timeout. At the end of May they wrote that some parts of the car are in USA and soon will be in the Netherlands (they are gathering in the plant in Tilburg for European version) and I have to pay the rest.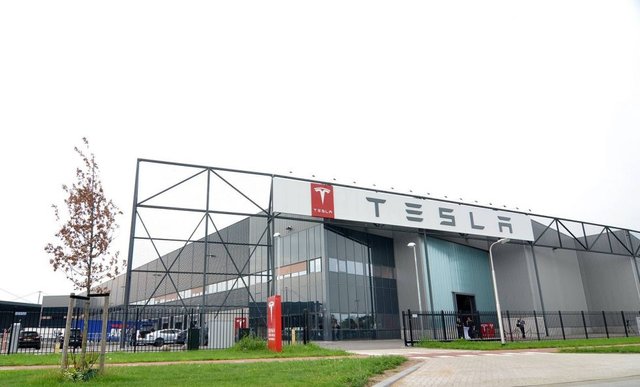 Tesla Factory in Tilburg
One week finished, second – no letter. On the third week I wrote them. The man, who worked with Bitcoin is ill. Finally, they sent to me an account via email from company Bitpay. At that time Bitcoin costed $700! I paid the rest 75% thru hardware wallet Trezor from my phone (it is possible to connect it using cable) and again they wrote to me: "When we will get money, we will start to organize a delivery of the car". They don't believe to anybody, just after getting money. But what about their faith in Bitcoin? I think I believe in it more than someone :)
So, for the rest of the car I paid by Bitcoin, which had risen in price in 3 times from the time when I earned it. It means that I bougt it 3 times cheaper! And then, after payment, again 2-3 days of waiting ("thanks" for banks!). Then, I had got a letter from that company that they received money on their account. After that I had waited one week until they will inform me about the day of delivery. By the way, they proposed to drive the car by myself but with help of their coworker. I refused. Then we had an agreement that they will bring it by transport. Also made warning that seats will be in polyethylene and so on.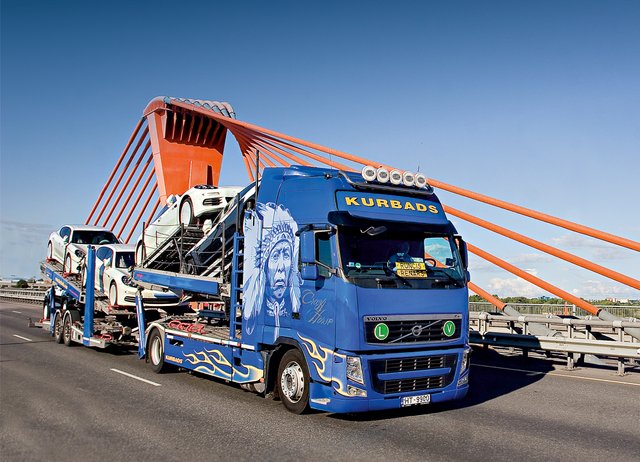 I thought, that a tow truck will come and will unload. I believed that everything will be in time. But company Kurbads (Latvian delivery company) didn't disappoint me! I had a call from girl, she told that in one hour will come transport. And soon driver also called to me for clarification of destination. He asked: "Is it the city, closed to Poland border?" I replied: "No, It is not far from Prague!" After that I sent to him via sms GPS coordination in 2 ways: with minutes and seconds and also just with fractional numbers. Later I had a call again. "I am here, close to your gates". I surprised: "Which gates? We don't have gates!" He answered: "But it is written that it is some logistic center…" And again he made a mistake. Seems, he used minutes and seconds as fractional numbers in GPS. He entered correct data. And finally… He called to me again: "I will come soon on that car". And then Tesla came on our narrow small street. The car arrived, mister in yellow light reflecting vest came. He pulled out a sheet and asked to sign. He doesn't have pen and I took mine… I told: "Do you need to see my passport?" And he said: "No, I don't need" I signed papers and he went. I called to him: "Do you know that I bought a car for Bitcoin?" He answered: "I am not interested in this…" And that's all. This is the end! Birds are singing, I am standing, my car is near, deserted street and there is nobody except me. That's all. So it was completed my first, a significant purchase from Bitcoin - car Tesla.
 It was written from author's words