Have you ever heard of "The Rule of 72"?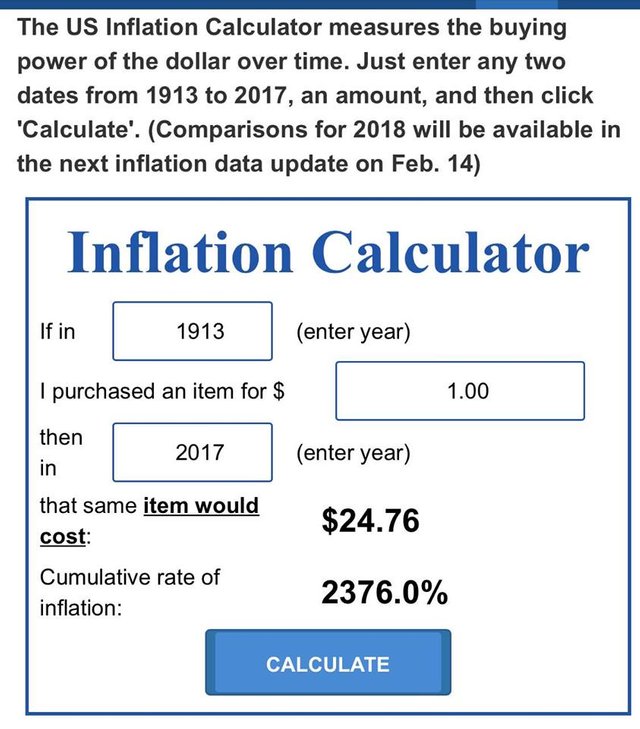 "In finance, the rule of 72, the rule of 70 and the rule of 69.3 are methods for estimating an investment's doubling time. The rule number (e.g., 72) is divided by the interest percentage per period (usually years) to obtain the approximate number of periods required for doubling."
Using this basic estimation principle, we can actually do the exact opposite and divide (instead of multiply) to get the estimated number of years it will take to "halving time".
With that being said, lets see how long it will take at the current inflation rate of the USD (2.1%) for the purchasing power to be cut in HALF.
72 / 2.1% = ~34.28
34. 
In about 34 years, every single dollar you hold will essentially be worth HALF the purchasing power of what it has today.
If you hold $100,000 today in a checking account, you could buy $100,000 worth of things right now.
If you hold that $100,000 for about 68 years, you will have essentially just lost the entire purchasing power of everything you held due to inflation (assuming no positive interest is incurred).
Quote Ref: