BTC/USD UPDATE BEFORE DE LAUNCH 03/02/2018 BTC EPIC BULLRUN/RECOVER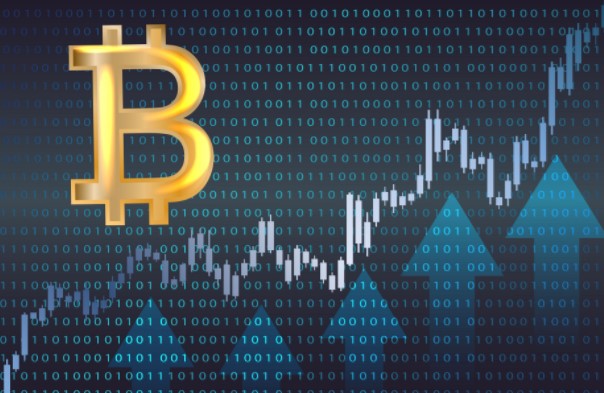 Gathering strength and power for what is coming
While we will have numerous levels of resistance, generating small waves, as I said in the previous UPDATE it will be an epic recovery.
The green triangle will be the launch pad
BTC/USD Coinbase 4 hs TF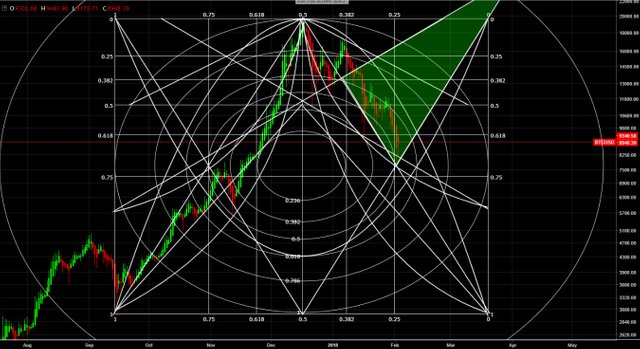 BTC/USD Global Chart Bitstamp TF Daily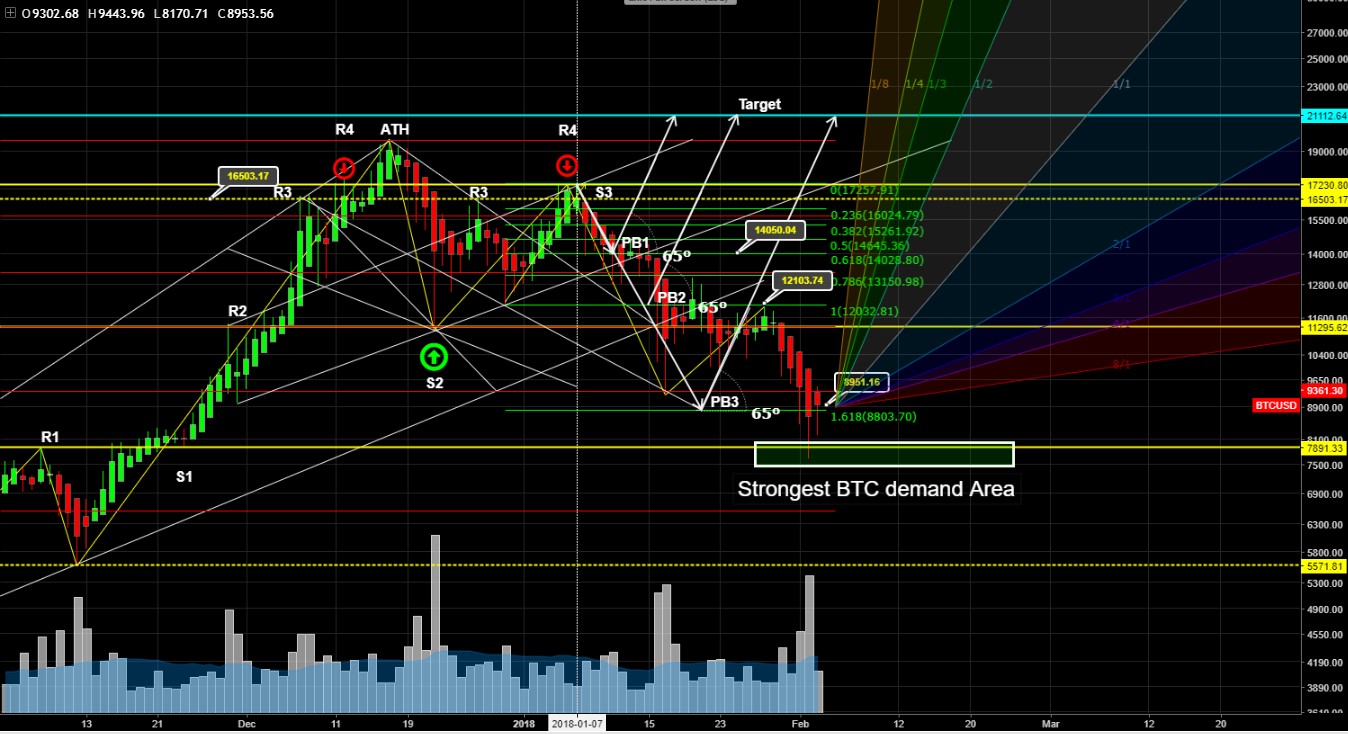 BTC/USD Bitstamp TF 4hs ML PGT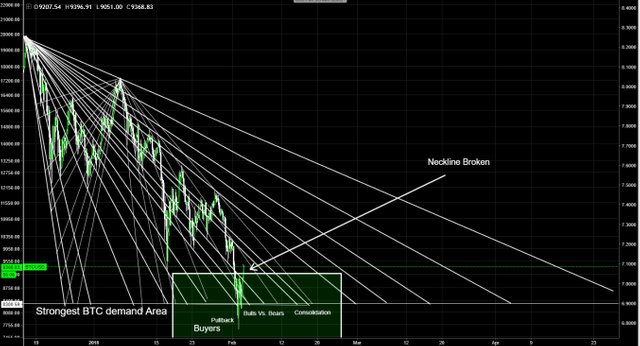 BTC Global multi signal TF 4 hs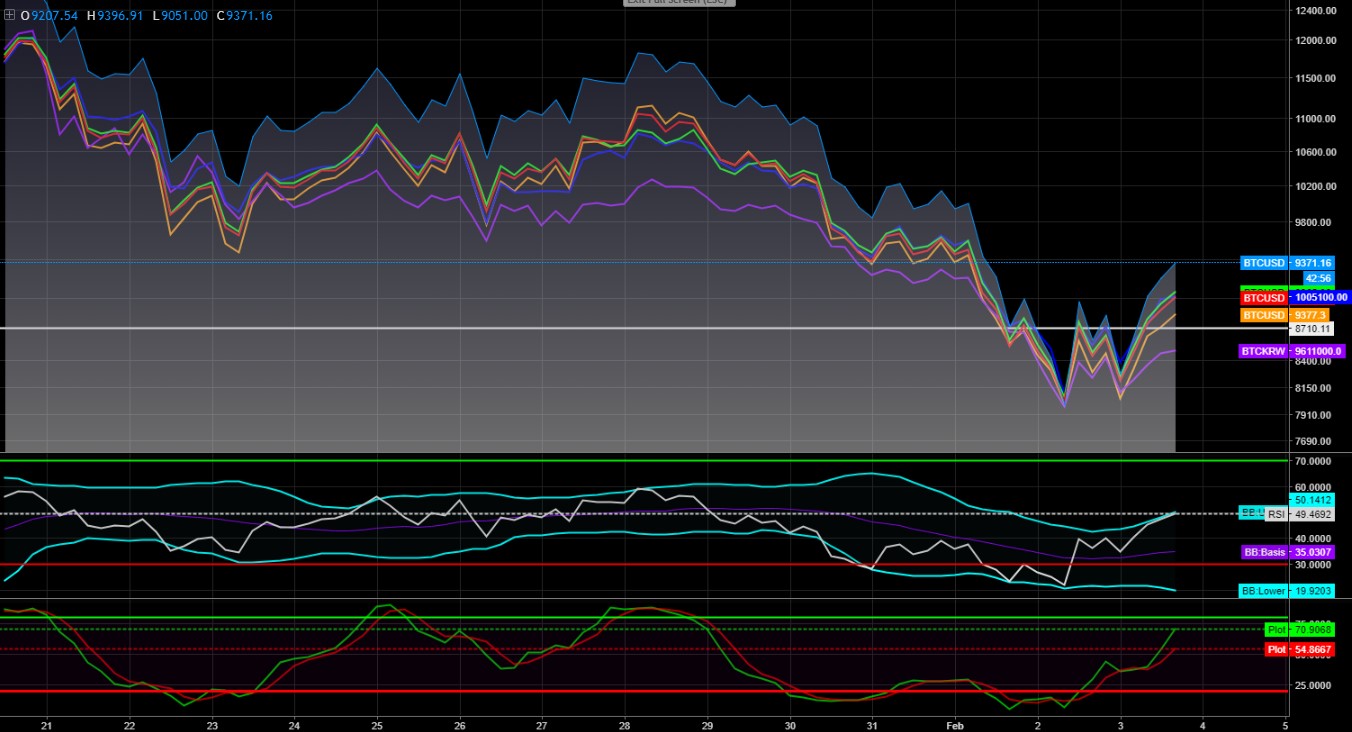 BTC/USD Bitstamp TF15 min
In a time frame of 15 min after the crash to see the pullbacks he made and is 6 hours ago wanting to break a level of fibonacci.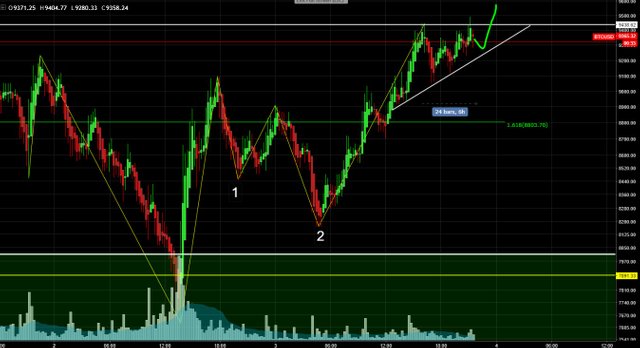 He is going to have walls, resistances, bears, bots. At this moment he is hitting against the 9.4k and many retracements, but the bull run began.
Thanks for reading!