I recently wrote a blog post on how the Central Banks of the world will eventually own all of the world's assets. I am a statistics guy and I thought it makes sense to show you what the actual numbers look like from the institutions themselves.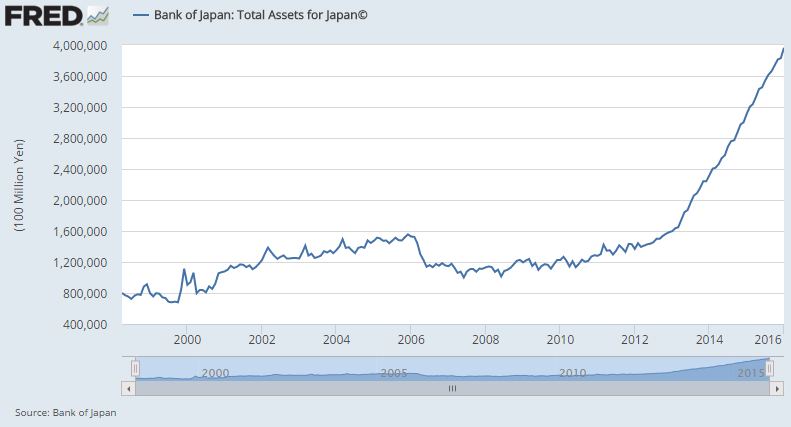 Central banks have been accumulating substantial amounts of assets or what I would call them bad defaulting assets in order to keep the global banking system alive. The recent numbers shows that out of 78 Central Banks that announce their balance sheets 44 of them increased their balance sheets over the last months. They are fighting deflationary pressures on the global economy. They do this by constantly bailing out private banks bad assets to prevent a failure and bank contagion as the truth about all the bad assets shows their true value of 0.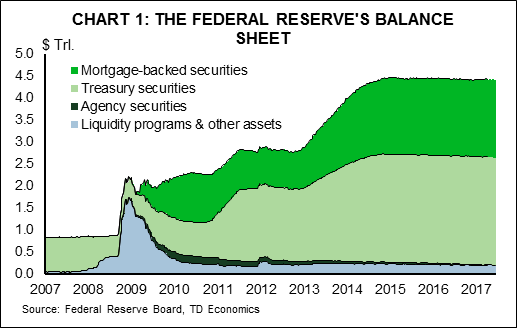 Just to give you an insight into how big the Central Bank Balance sheets are I have done a lot of research on the size of them and I took the 80 biggest Central Banks in the world and look at their balance sheets since 2008. Central Banks have accumulated since 2008 $47,814,794,960,523.10 in assets. Some of this increase also comes from the devaluation of their currencies, but a lot comes from the accumulation of bad assets like Mortgage Backed Securities and other debt derivatives. And from Quantitative Easing when Central Banks buys their own country's debt as no one wants to invest in state debt anymore.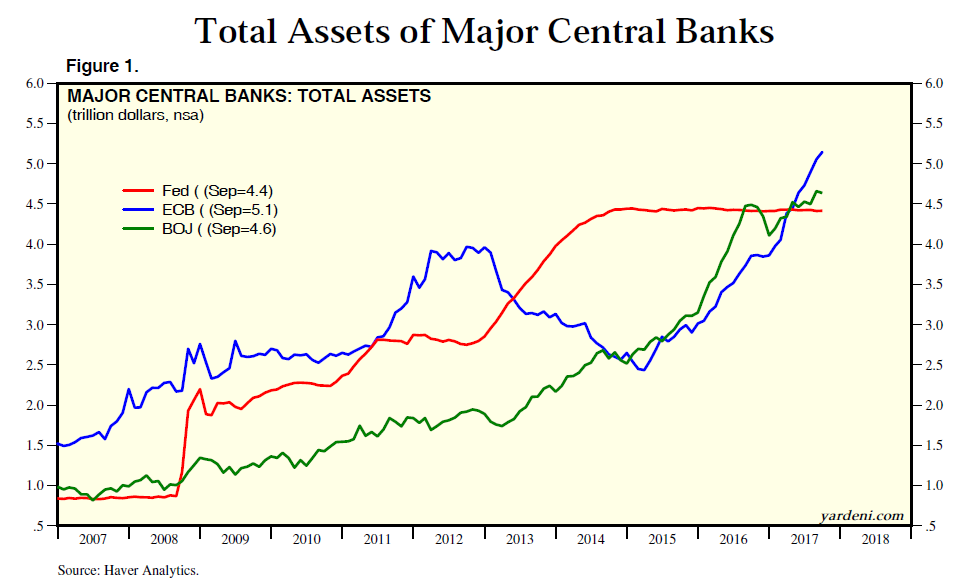 To give you an insight into how bad it has become the current number of the big 80 Central Banks balance sheets has reached a staggering $70,794,342,125,540.60 that is about 94.04% of the total world GDP! The 2016 GDP that is. This should scare the crap out of all of you that Central banks own "assets" almost the size of the total world gross domestic product that is all produced goods.
The average increase of Central Bank balance sheets since 2008 is around 307.4% that is an increase of 3 times. Venezuela's increase in the balance sheet is 800133.52%!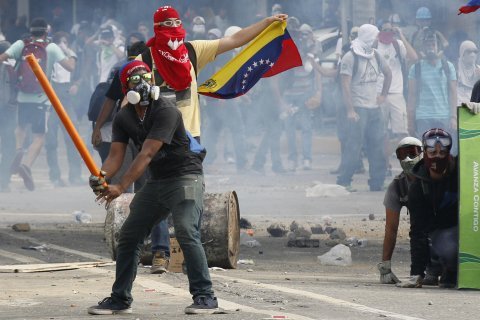 Meanwhile Gold has on an average stayed put and been near 0 in a change of assets on their reserves. The gold has just moved from the east to the west.
If you are interested in seeing the numbers first-hand contacts me and I can email them to you! And if you want to learn how this happened you need some historical oversight. That I can give you in both of my books that are on sale at Amazon.com.
Check out my two books here:
The End of Freedom: https://www.amazon.com/End-Freedom-Monetary-prepperss-surviving-ebook/dp/B016SECTSW/ref=sr_1_2?s=digital-text&ie=UTF8&qid=1508360615&sr=1-2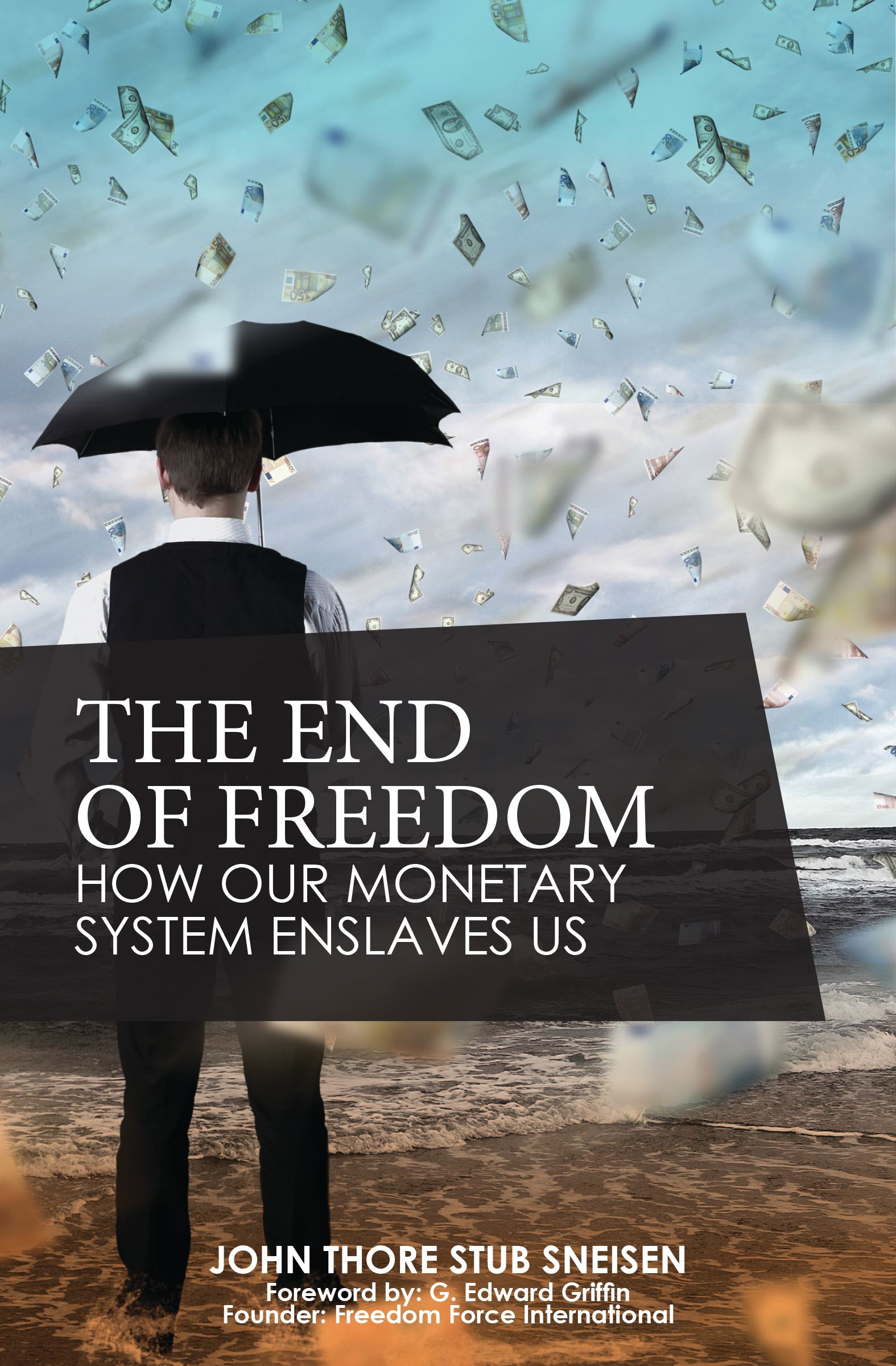 Canada, The Greatest Economy In The World? https://www.amazon.ca/Canada-Greatest-Economy-World-Yourself-ebook/dp/B073V5R72H/ref=sr_1_1?s=digital-text&ie=UTF8&qid=1508360683&sr=1-1