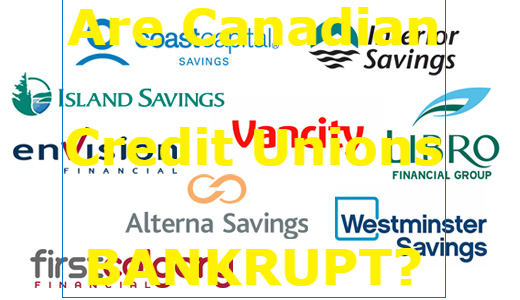 I've touched upon how the big Canadian banks do not hold your deposits available in money. They only cover a minimal account usually under 5%. If you didn't know this, you might be surprised how the banks have lied to you all this time. You might have thought that your deposits in your bank account are your money. That is false. It is a little liability a loan to the bank that they will have to make good on when you want the loan(deposit) back.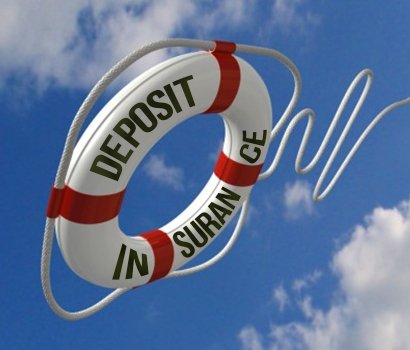 Your bank account in Canada is supposed to be covered if it is under $100k. The fund that covers these accounts is called the CDIC. Canada Deposit and Insurance Corporation. It might surprise you that they only hold 0.39% of all of the deposits, but that is why the government implemented the Bail-In regime! To steal your deposits you thought was yours and recapitalize the bank that used your money in the first place to invest and lose it!
It is time to talk about Credit Unions as they are usually called the options to big banks. Below I have looked at most of the provinces big credit unions and their cash to deposits ratio. The results might surprise you. They are not as good as people have thought they might be.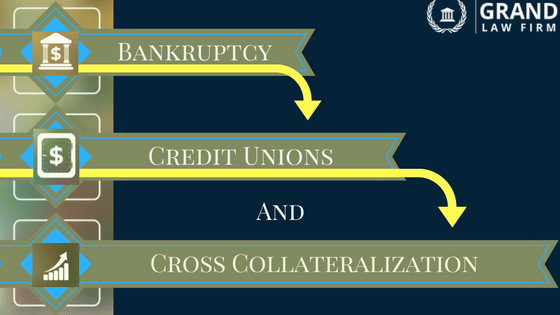 What about Deposit insurance? Since I am in Manitoba Canada, I will use the numbers from the deposit insurance corporation for Manitoban Credit Unions. Here are the numbers thanks to Nathan, a good friend for providing me with the link to it! I'll be using the top 100 list of CU and the listed Manitoban ones and their deposits. They currently have about: $26,755,462,472 in deposits. The small province of Manitoba holds a lot of money in their credit unions vs. the bigger provinces. How much does the deposit insurance fund hold which is supposed to protect all deposits? They have about $287,116,000 in assets and only $913,000 in cash. How does that look vs the approx credit union deposits? 1.08% of total deposits are covered by the total asset holdings of the fund, but if you take readily available cash 0.01% ready to insure the Credit unions deposits. So the Manitoban credit union deposit insurer has the same issues as the CDIC who "protects" bank deposit holders. They are all the same running the same Ponzi scheme hoping no one exposes them.
You can find the numbers for Manitoba here: http://depositguarantee.mb.ca/wp-content/uploads/2017/03/DGCM_Annual_Report_2016.pdf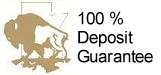 Also, I would love for suggestions on banks you want to see looked at. Even Credit unions all across the world. Let's expose these financial institutions hiding the truth from you! It is time to wake up!!
Here are the results from my research on Canada's most significant credit unions.
Manitoba:


Assiniboine CU Deposits:
$3,930,610,000
Assiniboine CU Cash on Hand:
$97,083,000
Cash To Deposit Ratio:
97.53% of Deposits not covered
https://www.assiniboine.mb.ca/SharedContent/documents/Governance/ACU-2016_Annual_Report.pdf
Steinbach CU Deposits:
$4,569,275,647
Steinbach CU Cash on Hand:
$23,609,637
Cash To Deposit Ratio:
99.48% of Deposits not covered
https://www.scu.mb.ca/uploads/document/document_file_57.t1490190368.pdf
Cambrian CU Deposits:
$3,211,423,000
Cambrian CU Cash on Hand:
$5,054,000
Cash To Deposit Ratio:
99.84% of Deposits not covered
https://www.cambrian.mb.ca/docs/default-source/Cambrian-Annual-Reports/2016-annual-report.pdf?sfvrsn=0
Westoba CU Deposits:
$1,192,992,010
Westoba CU Cash on Hand:
$24,774,945
Cash To Deposit Ratio:
97.92% of Deposits not covered
http://westobacu.com/wp-content/uploads/2014/03/WCU233-Annual-Report_digital_2.pdf
Noventis CU Deposits:
$761,357,887
Noventis CU Cash on Hand:
$40,138,274
Cash To Deposit Ratio:
94.73% of Deposits not covered
https://www.noventis.ca/SharedContent/documents/NCUFinancials2016.pdf
Crosstown CU Deposits:
$2,119,412,045
Crosstown CU Cash on Hand:
$47,513,686
Cash To Deposit Ratio:
97.76% of Deposits not covered
https://www.crosstowncivic.mb.ca/images/content/pdfs/annualreports/2016-AR-Final.pdf
Saskatchewan: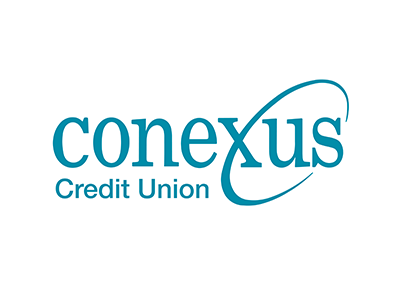 Conexus CU Deposits:
$4,195,923,000
Conexus CU Cash on Hand:
$134,916,000
Cash To Deposit Ratio:
96.78% of Deposits not covered
https://www.conexus.ca/SharedContent/documents/AnnualReports/2017/2016_Annual_Report_FINANCIALS.pdf
Affinity CU Deposits:
$4,631,772,000
Affinity CU Cash on Hand:
$42,805,000
Cash To Deposit Ratio:
99.08% of Deposits not covered
https://www.affinitycu.ca/docs/default-source/meet-affinity-library/2016-consolidated-financial-statements.pdf?sfvrsn=a05dc580_2
Innovation CU Deposits:
$1,994,495,346
Innovation CU Cash on Hand:
$23,387,143
Cash To Deposit Ratio:
98.83% of Deposits not covered
https://www.innovationcu.ca/SharedContent/documents/AnnualReports/2016_annual_report.pdf
Synergy CU Deposits:
$1,107,896,000
Synergy CU Cash on Hand:
$180,456,000
Cash To Deposit Ratio:
83.71% / 97.60% in 2015 of Deposits not covered
http://viewer.zmags.com/publication/d02cf4ea#/d02cf4ea/15
Alberta:


Servus CU Deposits:
$12,293,207,000
Servus CU Cash on Hand:
$102,002,000
Cash To Deposit Ratio:
99.17% of Deposits not covered
https://www.servus.ca/-/media/Servus/Documents/Financial-statements/2016-servus-consolidated-financial-statements.ashx?la=en&hash=A37E659A4E00032DD0DCA24CA7A9C03EC9E8F177
Connect First CU Deposits:
$3,894,397,000
Connect First CU Cash on Hand:
$34,202,000
Cash To Deposit Ratio:
99.12% of Deposits not covered
https://www.connectfirstcu.com/application/files/1814/8840/1284/2017_Q1_Financials.pdf
Connect First CU Deposits:
$823,382,000
Vision CU Cash on Hand:
$25,355,000
Vision Cash To Deposit Ratio:
96.92% of Deposits not covered
https://www.visioncu.ca/SharedContent/documents/2016_VCU_Financial_Statement.pdf
British Columbia: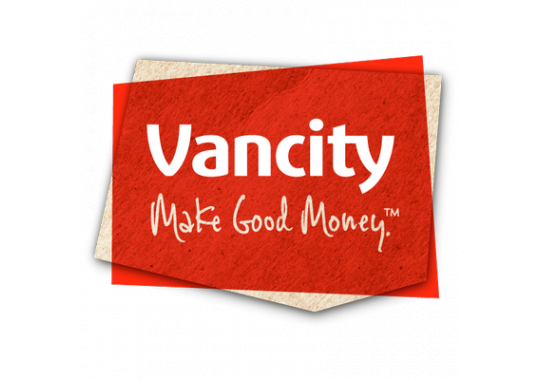 Vancity First CU Deposits:
$18,238,701,000
Vancity First CU Cash on Hand:
$187,552,000
Cash To Deposit Ratio:
98.97% of Deposits not covered
http://annualreport.vancity.com/pdf/2016_Consolidated_Financial_Statements.pdf
Coast Capital Savings CU Deposits:
$12,960,818,000
Coast Capital Savings First CU Cash on Hand:
$162,130,000
Cash To Deposit Ratio:
98.75% of Deposits not covered
https://annualreport.coastcapitalsavings.com/pdf/CCS_AnnualReport2016_Financial-Statements-and-Notes.pdf
First West CU Deposits:
$8,440,948,000
First West First CU Cash on Hand:
$479, 200,000
Cash To Deposit Ratio:
94.32% of Deposits not covered
http://firstwestcu.ca/sites/default/files/2017%20-%20Notice%20of%20AGM%20-%20WEB.pdf
Blue Shore Financial CU Deposits:
$3,071,377,000
Blue Shore Financial CU Cash on Hand:
$36,772,000
Cash To Deposit Ratio:
98.80% of Deposits not covered
https://www.blueshorefinancial.com/SharedContent/documents/pdf/2016ConsolidatedFinancials_Signed.pdf
Ontario: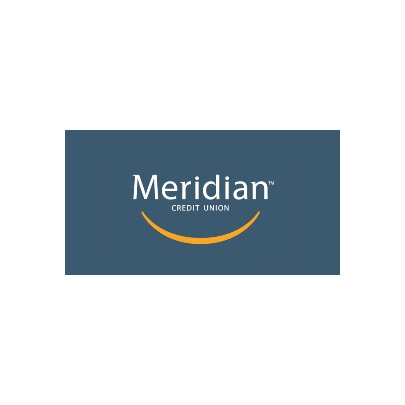 Meridian CU Deposits:
$4,979,213,000
Meridian CU Cash on Hand:
$517,000,000
Cash To Deposit Ratio:
89.62% of Deposits not covered
https://www.meridiancu.ca/Meridian/media/images/PDFs/2016_Annual_Report.pdf
Alterna Savings and CU Deposits:
$3,262,242,000
Alterna Savings and CU Cash on Hand:
$191,830,000
Cash To Deposit Ratio:
94.12% of Deposits not covered
https://www.alterna.ca/SharedContent/documents/CorporateReports/Financial_2016_AS_Consolidated_Financial_Statement.pdf
FirstOntario and CU Deposits:
$2,338,075,000
FirstOntario CU Cash on Hand:
$43,026,000
Cash To Deposit Ratio:
98.16% of Deposits not covered
https://www.firstontariocu.com/SharedContent/documents/AnnualReport/2016FinancialStatementFirstOntario.pdf
Libro and CU Deposits:
$3,044,954,000
Libro CU Cash on Hand:
$22,716,000
Cash To Deposit Ratio:
99.25% of Deposits not covered
https://www.libro.ca/application/files/4314/9270/7453/2016_Financial_Statements.pdf
Nova Scotia:


East Coast CU Deposits:
$370,478,888
East Coast CU Cash on Hand:
$10,303,404
Cash To Deposit Ratio:
97.22% of Deposits not covered
https://www.eastcoastcu.ca/SharedContent/documents/East%20Coast%20Credit%20Union%202015%20FS%20-%20Signed%20%20Directors%20PDF.pdf
Atlantic CU Deposits:
$950,931,609
Atlantic CU Cash on Hand:
$31,048,388
Cash To Deposit Ratio:
96.73% of Deposits not covered
http://atlanticcreditunions.ca/wp-content/uploads/2017/04/AC-Annual-Report_2016_WEB.pdf
New Foundland Labrador: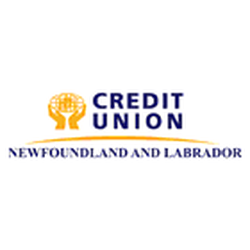 Newfoundland & Labrador CU Deposits:
$544,393,946
Newfoundland & Labrador CU Cash on Hand:
$8,307,954
Cash To Deposit Ratio:
98.47% of Deposits not covered
https://www.nlcu.com/SharedContent/documents/NewsReleases/FEB82017FSNLCUDEC2016_FINAL.pdf
New Brunswick:


Bayview CU Deposits:
$1,600,815,000
Bayview CU Cash on Hand:
$99,857,000
Cash To Deposit Ratio:
93.76% of Deposits not covered
https://www.uni.ca/pdf/RapportAnnuel2016en.pdf
Bayview CU Deposits:
$339,047,764
Bayview CU Cash on Hand:
$8,005,638
Cash To Deposit Ratio:
97.64% of Deposits not covered
https://www.bayviewnb.com/SharedContent/documents/Corporate%20Reports/2016AuditedFinancialStatements.pdf
Prince Edward Island:


Provincial CU Deposits:
$249,098,523
Provincial CU Cash on Hand:
$12,952,545
Cash To Deposit Ratio:
94.80% of Deposits not covered
https://www.provincialcu.com/Home/YourCreditUnion/AboutUs/CorporateReports//PCU_2016AR.pdf
Love, Peace and Voluntaryism,
John