Hey all of you I would like to tell you a hidden secrate , How I made 10000$ with bitcoin. In just three months with a small investment.
I hope your on steemit your well-know about the crypto currency and Your also aware about the bitcoin currency . I would like to share the secrate of mine How I Made that much amount with a small investment and I suggest you to try it once in a life . 100% risk free all investment will be secure with you .
I am not talking about Mining or Trading .
I will not say you to give you money to someone else .
I will tell you a tip , I used myself and made money alot from it ..
Lets Start the secrate .
It is End June 2012 When The Price of Bitcoin Was
6.56$ for Each Bitcoin
He suggested me to buy bitcoin it will grom in the future . I thought he is just bulshiting me . I was not aware about bitcoin that as I am today .
Now a days Price of bitcoin is

I am really surprised to see that much as once I saw the price was ** 6.56$ Only for Each Bitcoin **
I messed up with myself as , **My friend bought 1000$ bitcoin that day **
Now a month ago he saled the bitcoins at 2900 $ for Each bitcoin
Yes 2900$ for each Bitcoin
Lets Calculate his profit ..
He Bought for 1000$
At that time the price was ** 6.56$ **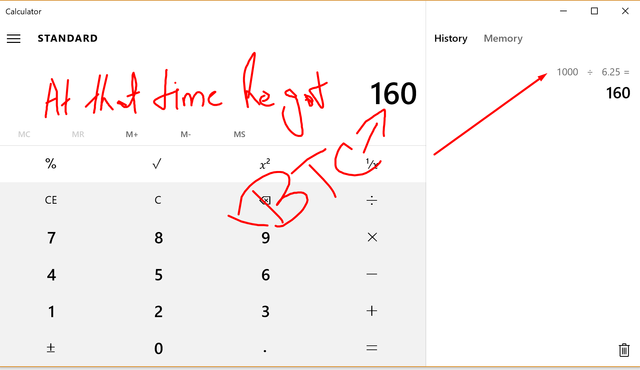 He Had 160 BTC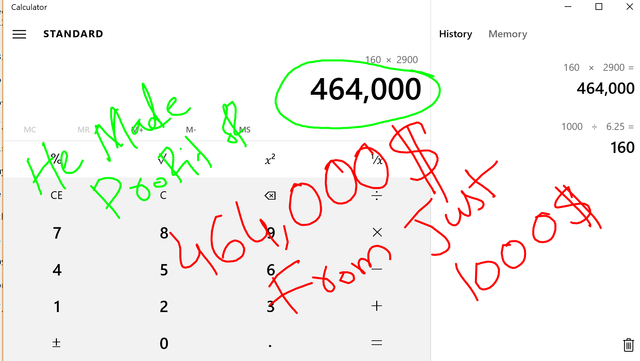 He Made 4,64,000
It is a really great profit from the history of business with a small investment without work .
It is really great opportunity for every one today as all crypto currency are going down you must by and save into your wallet and you will be supprised with the price of bitcoin
I myself bought 10 BTC for 700$ Now its price is increased and I earned 1700$ from each bitcoin .
Note : Before buying ETH You much have enough potintial to wait and See up and downs of BTC ..
If you need any suggestion or help let me know I will share with you my crypto trading experince .
If your intrested to get crypto signals let me know I will add you in group which cost just 20$ and I will give you adivice how to do trading and make money online .
You can follow me for more updates at @sophiaolive
After getting motivation from @trevonjb @joshsigurdson @cryptofreedom @jrcornel
Special Thanks to @kingscrown @shaheryarahmed @kaduwall @craig-grant @jrcornel @lightenup
I came to steemit due to @jerrybanfield facebook promotion video
Love ;
Sophia Olive
Want to Knwo about myself