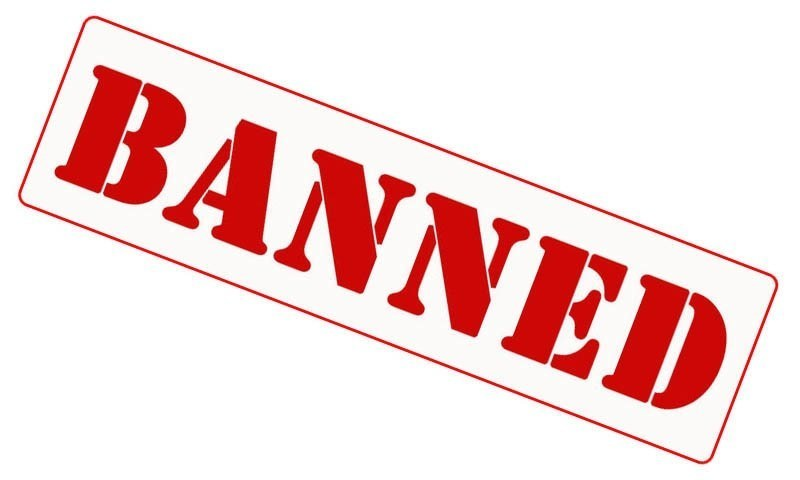 Once Again Under $8,000
After a small recovery to the high $11,000 range, bitcoin has seen a vast majority of negative news in the last week. When the news launched that "Circle" a Goldman Sachs group bought Poloniex for 400m we saw a good rally. I think the initial reaction may have been positive but within 24 hours the sentiment seemed to change and it did not take long for the price to turn around and start heading south once again. Followed up by some news this week that Google made the decision to ban ALL cryptocurrency related ads. To those only nose deep in crypto, this may have been a shock and reason to pull money out, for others this may have been a great opportunity to buy. It really was not a surprise to myself since Facebook made that decision in January.
They Are Counting Themselves Out, The Ads Will Go On
It's a very interesting move and to many people around the world it may seem to indicate that cryptocurrency is dying before it ever really came alive, but I don't think this is the case. Facebook and Google/Youtube have banned all crypto related ads which means they are voluntarily not getting profit from the ads related to Crypto. Why do you think they did this? Well, what ads are in that category of advertising? It's the Financial category. And crypto shared that category with banks and other investment related advertising. The banks have been very outspoken about their opinions on cryptocurrency and bitcoin and many have stated that it is a direct threat to their business model.
So Who Has The Deep Pockets Buying All The Bitcoin?
So what's going on right now? Who is buying all the bitcoins? Because everytime someone sells a bitcoin, there has to be someone to purchase the bitcoin. One of the many people that are buying bitcoins right now is Jack Dorsey, the CEO of Twitter, whose platform has not yet banned cryptocurrency ads and has not stated intention to. This could be a massive cash funnel for Twitter. Personally I believe that Facebook and Google banning ads is foolish. Its like walmart saying "I am not selling bananas." Bananas are high in demand, and whether the big guy allows you to get it people are going to go get it regardless of where they have to go because many of us are doing business in the crypto space and taking entrepreneurial steps. That is essentially what every post on this forum is, we are helping to build the crypto space. So let them not allow crypto ads, the ads will be posted elsewhere and loopholes will be made and exploited. I believe it's their loss but I also believe that it speaks volumes about who is actually in control of the world... the ones that have funded everything forever.... the banks. Either it truly is a threat to them or they are the masters of the manipulation. If the latter is correct then this may be one massive consolidation and we may see a huge spike north once certain levels are surpassed.
Thank you for reading, have a wonderful spring day!