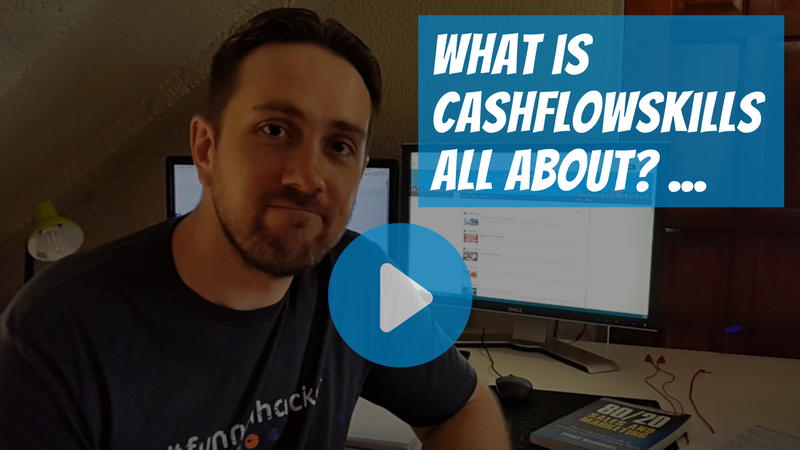 ---
Would you like to know what keeps people awake and worrying at night? How about a definitive guide to working less and making more money? Let's get into it …
---
What is Cashflowskills? ...
The following is a short story on how Cashflowskills was born.
I was reading a book by Perry Marshall called 80/20 Sales and Marketing
The book is a guide to working less and making more money.
In this book Perry stated that if you want to build a highly successful business you need to focus on solving problems that keep people awake at night. So I set off and started doing some research on the matter. Mainly using Google Search as a research tool I found the following.
What Keeps People Awake and Worrying?
No. 1
Money (Work)
No. 2
Relationships (Love, Friends, Family, Children)
No. 3
Individual / Personal Satisfaction
What do I want to do with my Life?
Not happy doing what you are doing?
How can I make the world a better place?
Have I accomplished / done enough in life?
Am I spending enough time with my family?
Do I want children? Will I be a good Dad?
No. 4
Health (Mental, Inner, Outer)
---
Takeout
Now since money is the no. 1 problem keeping people awake and worrying I thought it is a good idea to try and solve some of these problems through financial education and this is how Cashflowskills was born.
If you are interested in following me on my journey solving some of these problems I suggest you give me a follow. Let the learning begin ... 🎓

To my fellow Steemians,
Thanks for being here. You're awesome and I appreciate you …
---
▶️ DTube
▶️ IPFS