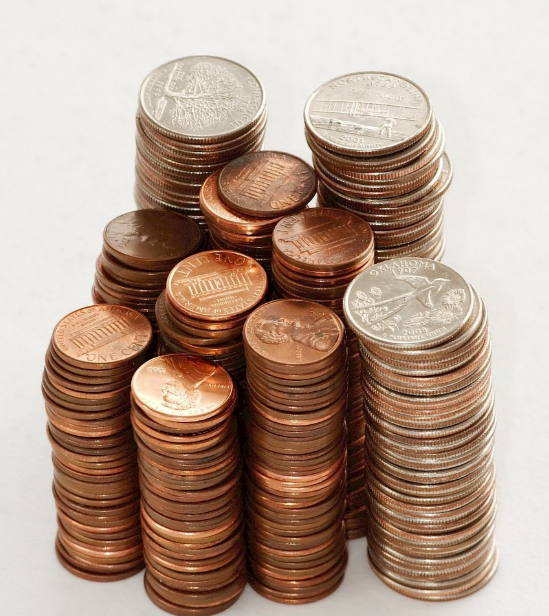 source pixabay
Finding small ways to save money is a hobby of mine. I like to function stack rebates, coupons, discounts and other ways to save on every day purchases. This is my report from our family's savings and earning programs for January.
Overview
January was good month for finding discounts and savings. We really focused in on spending less and utilizing the savings programs where we could. We had a total of $109.44 saved/earned across all programs. Below is how we did in each program this month, and the total amount saved in the program either since I started tracking, or I could find lifetime earnings in the apps/programs.
| Program Name | Monthly Increase | Lifetime Savings |
| --- | --- | --- |
| Script | 75.63 | 186.63 |
| SwagBucks | 22.46 | 22.91 |
| Ebates | 6.53 | 78.19 |
| Fetch Rewards | 1.21 | 2.23 |
| Crypto Faucet | 1.05 | 19.56 |
| Ebucks | 0.42 | 160.42 |
| KellogsFamilyRewards | 0.34 | 1.13 |
| Ibotta | 0.25 | 101.00 |
| Saving Star | 0.00 | 38.73 |
| Plenti | 0.00 | 158.44 |
| Checkout 51 | 0.00 | 30.25 |
| Card Pool | 0.00 | 5.60 |
| Card Cash | 0.00 | 110.98 |
Discount Giftcards
Really focusing on planning our our purchases and buying discounted giftcards is again the biggest. We utilize script cards because they are available everyday our our kids school, and we have access to vendors we cant find online at Cardcash or Cardpool. Of course if there is a big difference I will buy cards off Cardcash/Cardpool/Giftcard granny etc. We are lucky enough to have some great categories we take advantage of.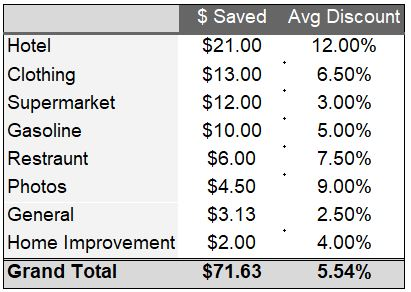 Continues to reward for consistency. I do catch myself forgetting to click through and I have missed several potential rebates. I always seem to remember right after I have paid. Remember this is a prime stacking oppertunity, buy discounted gift cards, and the shop through Ebates. Twice the savings on one transaction.
Remember to watch for those pending receipts. I recently noticed an old hotel stay didn't clear and submitted a ticket to get reimbursed. Ebates was great and promptly fixed the issue, but remember its your money, make sure you get your credits.
Bringing in over $22 from Swagbucks was a nice surprise. I don't think this will continue, it was a combination of welcome and shopping bonuses.


Crypto Faucets
Not much growth this month. In fact I am pretty happy to be flat after the price volatility seen across BTC, ETH, DOGE, DASH and LTC. I will continue this, and move towards reporting the details weekly. Right now I envision running this a year to see the results. I will be publishing all the details behind the claim data as soon as I can get through it all.
Digital Coupons
Not surprising my digital coupons round out the bottom, but for taking a few pics of my receipts its fine with me. Ibotta, Checkout51, Fetch Rewards, and Kellogs Family Rewards.
Conclusion
Not a bad effort to start the year, considering I have additional pending purchases for a hotel stay booked via Ebates. I hope to see my discount rate go up across all purchases in 2018 while really trying to drive down the amount we spend. I will be perfectly content to save fewer dollars, as long as I am saving a bigger percentage of a small number. Let me know if you have any tricks or tips you use to get better discounts or save money.
** Some of the links may be affiliate links.