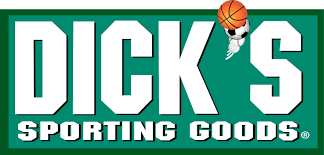 Dick's Sporting Goods reported second-quarter earnings on Wednesday and lets just say, they had triple bogey on a par 4 hole. Dick's second quarter same-store sales fell again and the company revised down their same-store sales guidance for the year.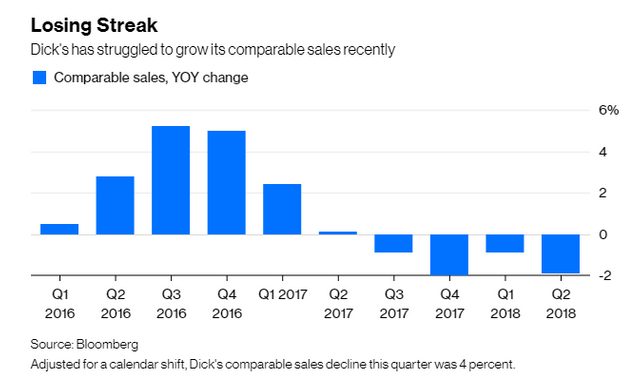 Source
"We delivered double digit growth in eCommerce, private brands, and athletic apparel excluding Under Armour, however, as expected, sales were impacted by the strategic decisions we made regarding the slow growth, low margin hunt and electronics businesses, which accounted for nearly half of our comp decline. In addition, we experienced continued significant declines in Under Armour sales as a result of their decision to expand distribution. We are very confident our sales trajectory will improve next year as these headwinds are expected to subside."
I commend them for their decision to stop selling assault-style rifles because things in America continue to get crazier and crazier.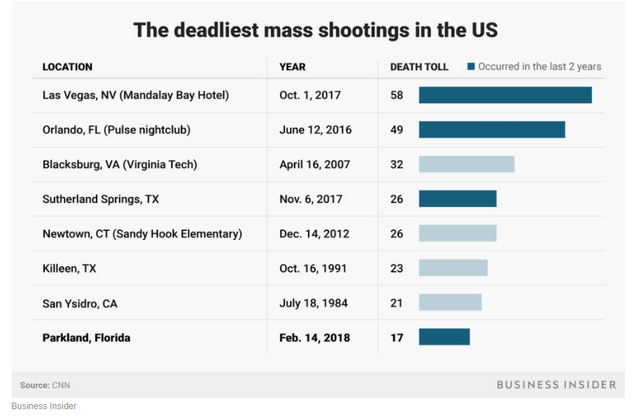 Source
The CEO, Stack went on to say during the conference call that the challenges with Under Armour should subside in 2019, as Dick's finds new inventory — including fresh items from Under Armour — to fill its shelves. Stack said he's excited about Under Armour displaying more "premium" merchandise at Dick's stores, like the HOVR sneaker, and sneakers and clothing from Under Armour's new line with Dwayne Johnson.
Trading is easy, we just make it hard. Sometimes trading is just a matter of connecting the dots.
I think Dick's future doesn't look great. Stack is talking about filling their shelves with fresh items. Maybe I should show Stack the picture below and introduce Stack to Amazon because store/mall traffic is declining, Retail Apocalypse is real and only those brick and mortar stores that have a serious online presence have a chance at survival.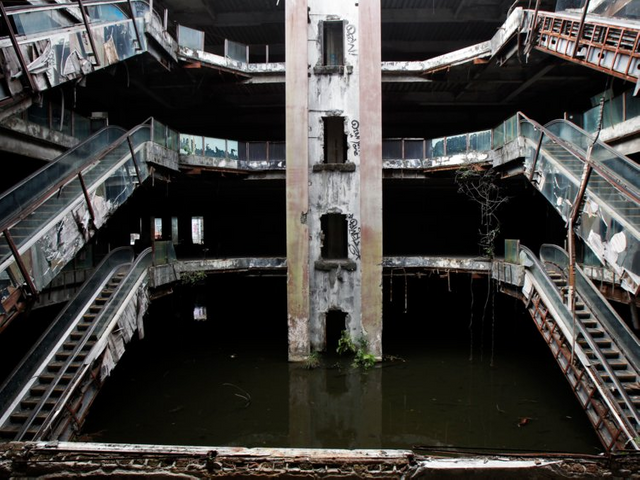 Source Image
Stack is also looking forward to Under Armour's premium wear. So Dick's is relying on wear from a desperate company in Under Armour. They are desperat because what was once a must own brand, is ubiquitous now.
Kohl's Corp. began selling Under Armour wear in 2017 and is found in hundreds of stores and online. Kohl's also had a conference call last week. During their conference call they said Under Armour was a hot seller. The CEO later when on to say Under Armour delivered very strong growth and said the label's comparable sales growth is actually accelerating.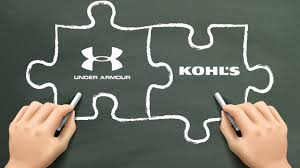 So what makes you think at some point, Under Armour won't sell their premium wear at Kohl's too. Because to be frank, Under Armour isn't doing well either. In addition, with their nine categories: team sports, men's training, women's training & studio, outdoor, golf, run, basketball, global football and athleisure and getting into the athleisure later, Under Armour can't focus and totally missed the boat on the athleisure tectonic trend.
With all that said, I think Dick's is a long term short. Lets go to the monthly charts to see how low Dick's can go over time.
Price is approaching the monthly supply at $40. If price returns to the monthly supply, the chart suggest price can go down at least to $27. However, with the pending Market crash coming, my final target is $12.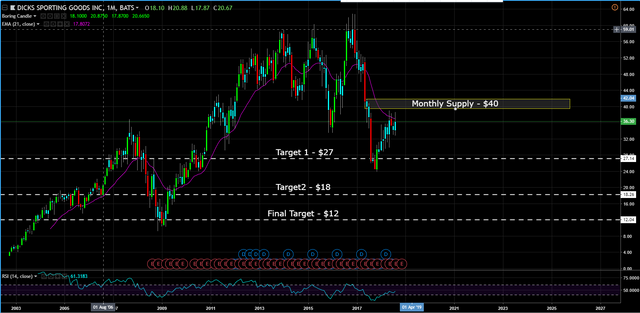 I Think Foot Locker Is A Short, Long Term
I'm Itching To Short Macy's Again
Sometimes Sex...Y Doesn't Sell
This post is my personal opinion. I'm not a financial advisor, this isn't financial advise. Do your own research before making investment decisions.

---
Published on



by rollandthomas
---