Unshakeable: Your Financial Freedom Playbook, by Tony Robbins - A quick review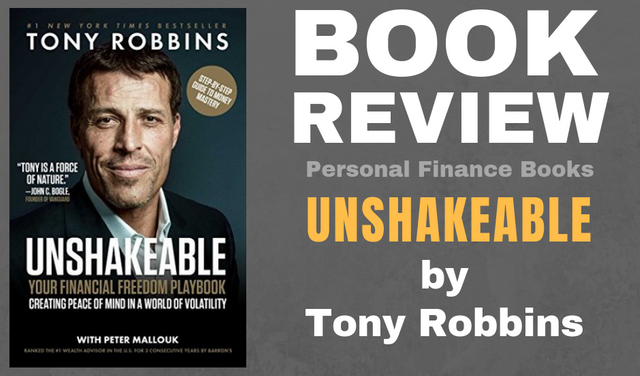 'Unshakeable' is a concise and insightful book on personal finance by one of the best known personal coaches and professional speakers of our time.
While the book focuses primarily on financial planning for somebody who lives in the US, the core message of the book still applies globally and can be summed in the below:
Wealth can be built over the long term by the power of compounding.
Investing in Equity markets are one of the most proven methods for long term wealth creation.
Since it is almost impossible to time the market, one needs to stay invested always; Bear markets are a great opportunity for bargain picks.
You have to get lucky cherry picking the right stocks, therefore, it is always better to invest though Mutual funds (especially low cost index funds with minimal charges - even a 1% charge per year compounds to an enormous amount over a lifetime).
Be careful listening to brokers since they will always try to sell you products that benefit them the most - if you have to ch0ose a financial investor, choose one who is exclusively registered as a fiduciary (and not a broker).
The last section about the book is general wellness advice and a slight deviation from the core content.
If you are an American who wants some great financial growth ideas, you should definitely read this. Even, if you aren't American, the book is still an insightful read.