De-Dollarization Accelerates: China Readies Yuan-Priced Crude Oil Benchmark Backed By Gold
Sentiment is building in favour of Gold & silver from all sides:
Dollor: Going downhill consistanly.
Geopolitcs: NK issue escalating, getting more and more upredictable.
Natural disaster: Texas flooding likely to cause more money printing = lower interest rate.
Cyrptos: looks to be on its way to correction from all time high.
Read this news on zerohedge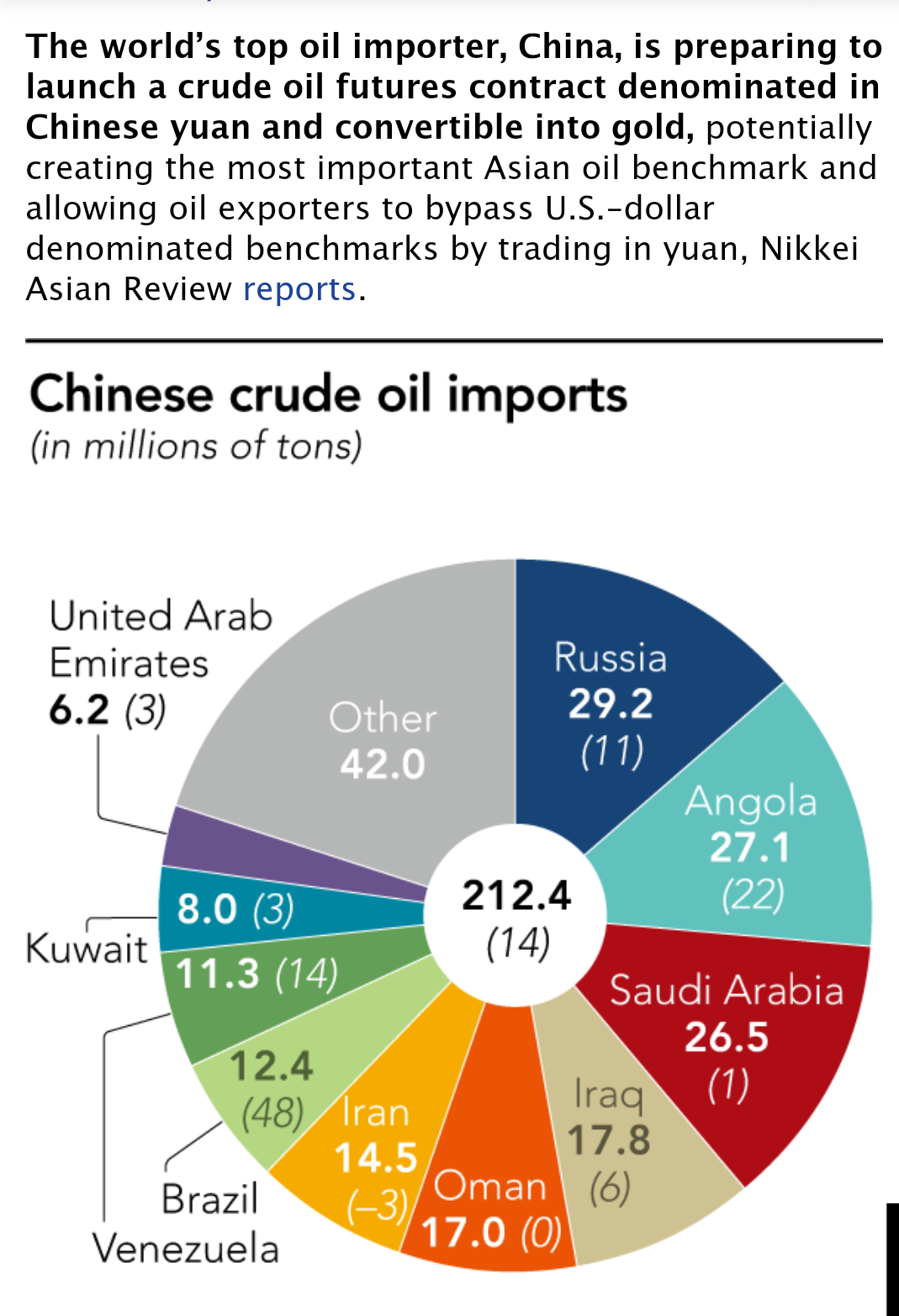 source:http://www.zerohedge.com/news/2017-09-02/de-dollarization-accelerates-china-readies-yuan-priced-crude-oil-benchmark-backed-go