Earning Extra Online: Matched Betting
Matched Betting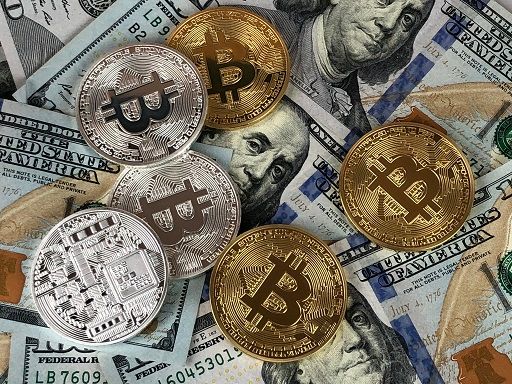 What is Matched Betting?
I'm just going to be relatively basic with my explanation and guide here, because the guys/girls over at Team Profit do a brilliant job of explaining things clearly for you and it's really easy to follow.
I'd advise you go with the Starting with £25 guide, that's the one I followed personally and I thought it was really intuitive.
Anyway, I digress.
Matched betting is a money-making strategy that utilizes a loop hole in the free bet offers that many book makers provide when you deposit money with them.
Essentially, by betting against your own bet, but still utilizing the free bets given to you, this method provides a risk-free guaranteed profit. I have made approximately £100 in profit already and there are still many more welcome offers for me to utilize to increase my profits further.
If betting is legal in your country and you have access to betting sites such as William Hill and BetFair etc. I'd highly advise you to give matched betting a go. It's certainly the easiest and quickest money I've ever made and it really works!
I'll run you through a quick representative example of a typical matched bet offer and the associated average profit you'd receive.
Sign up to bookmaker, bet £10, get £30 of free bets.

Sign up to BetFair, a betting exchange that you use to bet against the outcome and deposit enough funds to cover the liability.

Place your "trigger bet" aka the £10 bet on a particular outcome e.g. Arsenal to beat Chelsea.

Place your "lay bet" on the exchange aka for Arsenal not to beat Chelsea, staking the specified amount using this calculator.

Receive and use your free bets, calculating the lay bet based off the SNR bet type on the calculator.

No matter who wins or loses, you profit!
Your trigger bet would cancel out either way, with a slight loss of £1 or so due to commission and odds variation.
However, your £30 of free bets, based off an example of 3.0/3.4 would net you a £17 profit if either outcome happened!
This is because, if the lay bet won, you'd receive £17 of risk-free profit and wouldn't have lost anything because they were free bets on the bookie site, or if the bookie won, you'd win £60 there, but lose £43 on the lay.
So either way, you win!
This probably wasn't the best explanation in the world in regards to matched betting, but if you have any other questions let me know and I can try to help. The reason as to which I haven't gone into too much detail on this article is because I honestly cannot fault Team Profit. They provide a brilliant explanation and guide so this post is more of a call-out to check them out if you fancy it!
If you enjoyed this post, please don't forget to up-vote, follow and comment! Thank you for taking the time to give it a read and I hope you have a nice day.
Donations:
BTC Address - 1JQGxuVLQf1hAz6i2dpitvGNvkTSKD8xAC
LTC Address - LdHvzzi5ZhZZr9Ce5gek9rgmJXbk78tQD7
ETC Address - 0xae041220e640Ca52BCa8644B178682fC12705cBA
NAV Address - NgQtdkT6kQaYNqEMrhc9ainga3eRv9xzXR