Preparing for job loss, from panic to planning
I'm hoping my experience will help others, it's certainly eye opening to take a hard look at your spending even without job loss looming. I'll cover my plan of attack here then go into more details in future posts.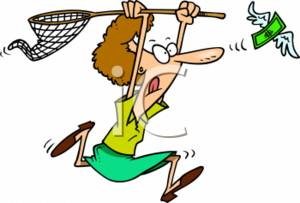 Lesson # 1: Plan for job loss before you need to! (Don't be me!)
Planning for job loss:
Savings - experts say you should have enough money to cover your expenses for between 3 and 9 months. Until recently I wasn't close to this. Thanks to the fantastic run in Steem I have a cushion. Selling my Steem during this downtime was painful, but the comfort of knowing I have my immediate bills covered was worth more than the potential upside. Dumb luck saved me this time and I still hold a lot of steempower. :)
Evaluate and adjust your spending - Overall I've lived within my means. My largest expense is my home, for now nothing will change there. My next largest expense...surprise it's food! We are a family of 1 adult and 2 children. I spend far too much on food, much of it eating out.
Options for help - Determine what help is available to you. This varies by company and location. Health insurance options in America are tumultuous at the moment, I'm just beginning my journey here.
Emotional Support - Having friends and family to provide emotional support is helpful. I also don't want to worry my children but they need to understand it's our job as a family to adjust our spending during this time. I'm confident with a positive approach I can turn saving money into a "game" so they can understand and participate without being stressed.
Income - Finding other sources of income is an obvious priority. If you're reading this, you already know one of my ideas. I've updated my resume and am actively applying for jobs too.
Exercise - Yes, exercise. Exercising will make you feel better, more confident, and help you maintain your health. Go for walk.
I'm sure I'll find more as I go through this journey. I'll update you in future posts!
TLDR: Plan for job loss now