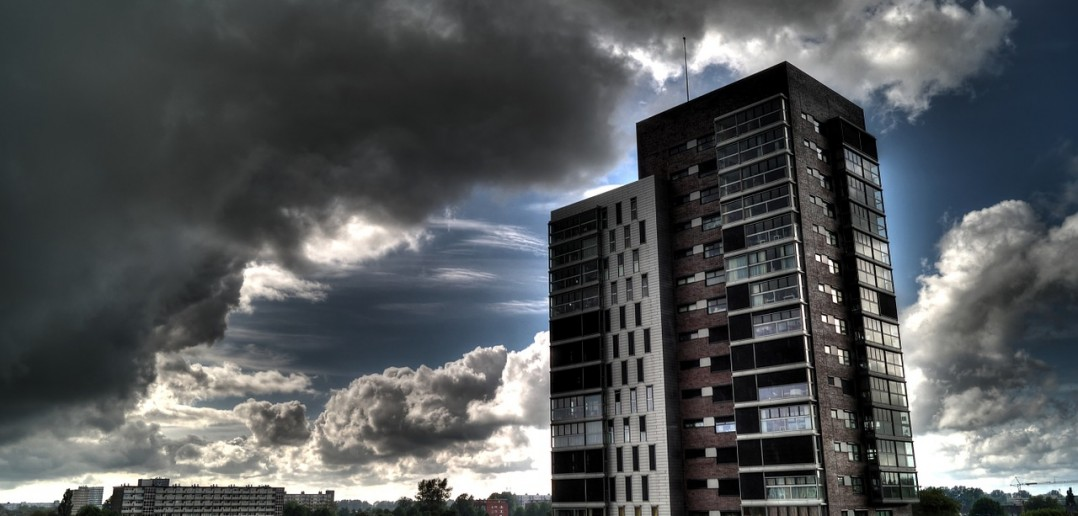 The new millennium has introduced a deluge of volatility to the financial world. Sometimes there's nothing you can do but learn to weather the storm. Whether you are a novice or an experienced real estate investor, the following two tips will help protect your investment from another financial crash.
The Problem…
In the ebook Money Uncensored, an alarming revelation was discussed about real estate investors. In the years leading up to 2008, many of them were either cash strapped or brainwashed into thinking nothing was wrong with the real estate market or sub prime mortgages. Thus they got caught in the financial storm and became victims of Dangers #1 and #4 of the Ten Dangers of Investing.
The Solution…
Think outside the box.
business-561388_640
Tip #1
"Purchase your home as quickly as possible using interest-only mortgage" – Paul S. Damazo from the book 80 Proven Ways to be a Millionaire
The article How to Pay Off Your Home in Half the Time or Less discusses how to reduce your cost of borrowing by converting your mortgages into a line of credit. Depending on the bank you deal with, a line of credit can also protect a large portion of the value of you real estate investment during a housing market crash.
At the very least, it will continue to allow you to pay off your investment property in half the time, especially if it involves a rental income strategy.
There are two possible setbacks with this, especially in the United States compared to Canada. First, many contracts allow the banks to change the line of credit limit on you during a housing market crash. Second, a line of credit, even a large one, is still just borrowed money.
Thus Tip #2 will come in handy. I'm very surprised no one has really thought about using this before.
Tip #2
Buy an insurance policy in the form of a market fund or something similar.
In the article These Funds Skyrocket When the Financial Markets Crash, there were nine funds discussed that are available in both American and Canadian markets, which all went up 1000% higher during the 2008 financial crisis from its 2014 values.
Let's put that in a unique perspective. Let's pretend you bought a real estate investment for $200,000 and spent another $5,000 on a fund that goes up when the financial markets crash.
That $5000 represents 2.5% of the entire real estate investment. Then the unthinkable happens and the markets take a massive crash just like 2008 and your home value drops by 40% to $150,000. Your $5,000 fund probably went up tenfold +. In this scenario, you just saved the entire value of you real estate investment.
Let's put things in yet another perspective. Let's pretend nothing happens and markets are doing just fine (which is usually the case). Most, if not all of the $5000 you spent on the fund will come back to you when you sell it. Thus, it barely cost you anything to protect your investment. Plus your real estate investment is a success.
These two tips could mean the difference between a stable real estate investing career and an unstable one.
Original source:
http://moneyuncensored.com/two-real-estate-investing-tips-to-protect-yourself-against-financial-crashes/
It is our privilege at Money Uncensored to serve the global community which is looking for financial honesty. We survive and become even stronger by sharing information. We love all of you.