How to maintain the anonymity of the Bitcoin system?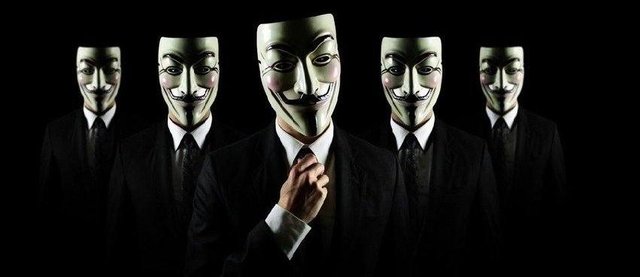 For experienced miners is not a secret that the anonymity of Bitcoin, generally do not exist. We unenlightened users, this is puzzling. How strangers can identify you, and can I avoid it?
The principle of Bitcoin transactions.
If you do not understand in general terms, how money works crypto at the initial level, fully understand the anonymous Bitcoin will not work. There is a protocol, comprising a series of transactions - a package of various data types, as well as inputs and outputs. Login - this is the address from which the transferred crypto money and output - is the address to which coins are delivered. And during any transaction cryptocurrency transmitted from multiple inputs on one purse, or as a single input to multiple outputs.
Although programmers was scheduled for one entrance and exit for each transaction, but in practice it turns out exercise is extremely difficult, as the number of sent coins should be equated with the figure previously received cryptocurrency. And when the user receives three inputs small amount, and then they are calculated for a single purchase in the online store, the service will automatically combine all three inputs into a single transaction.
The criteria for anonymous Bitcoin.
• Bitcoin wallet, unlike other EPS and bank accounts are not tied at the protocol level to the user's personal data. With the help of a private key can be generated at any time for your convenience once Bitcoin address without first identifying personal data.
• No transaction in the electronic purse Bitcoin is not tied to a freelance individual. Another transaction can safely be included in a block, and when the transfer of the new amount of coins not to disclose personal information.
• Data on all transactions in the Bitcoin system transmitted randomly selected P2P network nodes. Themselves nodes are combined through IP-addresses. And they do not know details about how node The received transaction was created.
How, then declassified anonymity?
Disclose the identity of customers Bitcoin system allows 3 artless fashion.
• Who has the ability to connect to multiple P2P network nodes, one will be able to gather sufficient information to determine the source of a particular transaction.
• If the user displays coins on verified accounts, wallets, paying them in online stores, where has been registered, then set his Bitcoin address for the fraudster will not be difficult.
• The entire list of transactions created in the Bitcoin network is in the public domain. Experienced programmers will be easy to track multiple inputs and calculate the consumer using them. Provided that at least one Bitcoin address (input or output) will be tied to specific data person.
How all the same to remain anonymous?
Ensure complete anonymity in Bitcoin system can not be for themselves but little to protect themselves still work.
• Enter into an electronic Bitcoin wallet exclusively with TOR's, then determine the transaction does not succeed was created from a node.
• Creating a new Bitcoin address for the next transaction. Then on the identification you will need a lot of effort.
• Systematically resorting to the "mixing" of coins. That is, to confuse traces several times "to drive" Bitcoin wallet from one user to another.
• Take advantage of automatic created using mixers such CoinJoin. The work of the program is to ensure that it brings together in a single transaction by all the inputs to the outputs. It creates the illusion that all of these operations were carried out by one person.
All these actions are not reliable protection against burglary Bitcoin wallet. But with their help, and with his wits still can be safely extract the coins and use at their discretion.
And what methods do you use to preserve anonymity in Bitcoin system?