Bitcoin rises 6% after many months of decline
Bitcoin went ahead with its recovery despite concerns about future regulatory scrutiny.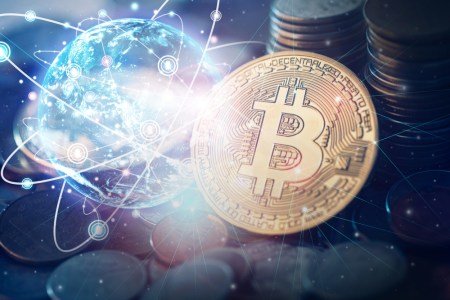 The currency with the highest market capitalization and unit value rose 6% to a maximum of USD 8,182 according to the CoinMarketCap price index and has increased approximately 20% in the last week.
It broke above the $ 7,000 level for the first time in a month last Tuesday after news that asset management giant BlackRock will set up a working group to explore cryptocurrencies and blockchain technology.
The Grayscale company, which manages $ 2 billion in assets a year, said in a report last week that it is seeing more institutions interested in cryptocurrency products, so Matthew Newton of eToro thinks this increase is long-term.
On the other hand, he also pointed out the anticipation regarding the approval of a Bitcoin futures sale, which the Securities and Exchange Commission should decide in August.
"In the long term, all these points are very bullish," said Newton, an eToro analyst. "Technically, in the graphics, what happened last week was very positive, but overcoming these levels will be critical in the short-term action."
The founder and analyst of Newton Advisor, Mark Newton, is also observing the "formidable area of ​​resistance" close to USD 8,000 from a slightly more technical perspective than that of other experts. Until that level is broken, it is difficult to "see this as a movement that would begin to take us to significantly higher marks," he said.
These words are gaining strength because Bitcoin has not touched the 10,000 USD so far this year. During the last bullish cycle it reached above USD 9,000 per token, but this was not something that lasted.
"This will really be the 'line in the sand', so to speak, if BTC can start a bigger recovery, or if this will still take some time," Newton said.
As the current figures show, the first crypto active is still well below its historical maximum of USD 20,000 in December last year, almost 60% at the time of writing. As we already know, the reason for all this is the strong regulatory measures in countries such as China, Singapore, Japan, etc. In which the commercialization volume of the BTC and other cryptocurrencies is much wider than in other regions.
In the image above you can preview the movements from January 30, 2017, until the moment of writing.
According to data from CoinMarketCap, the capitalization of the cryptocurrency market has fallen by more than 50% so far this year.