Day 12: 5K to 1 Million - Holy Shit!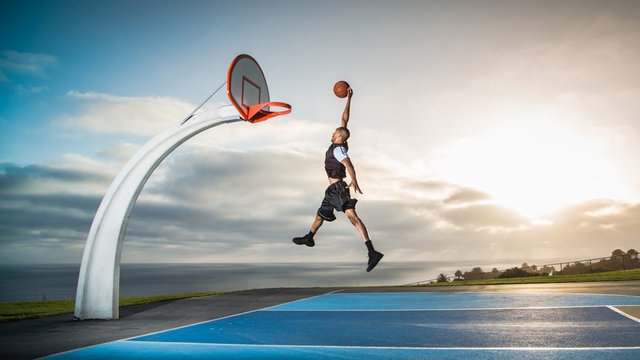 Day 12:
Another quick update today.  Since I am still on vacation and cannot monitor the market closely, I followed through with yesterday's plan and closed out the SPX PUT legs once the market opens and started it's huge bounce.
Here is what I did: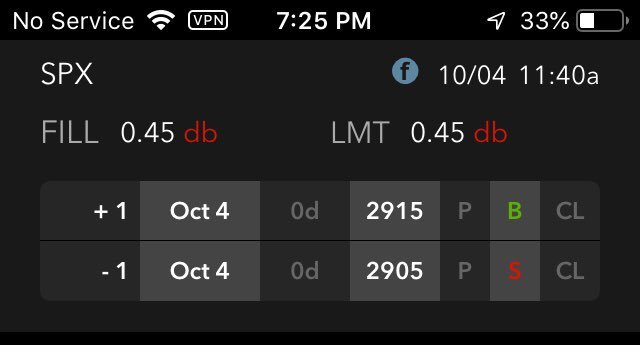 By closing the position out for 0.45 premium, I was able to lock in the profit and avoid the potential of losing money if I am not able to monitor the market and SPX heads back down.
So the entire traded ended up being a good and safe trade as follows:
Opened Iron condor on Sept 30 for 1.00.  After commissions = $92 
Then I rolled the PUT legs from Oct 2 to Oct 4 for 0.45.  And then CLOSED the position today for 0.45 to lock in profit. 
So this ended up being a 9.2% ROI trade in 5 days. 
I will take this kind of return any day!
Aside from having a winning trade, what can I say about the market but...HOLY SHIT!
What a bounce!
The SPX went from as low as 2855 all the way back up to 2950! 
That is a 95 point bounce in just one day.
This means the upside energy has pretty much being exhausted, and setting the stage for me to make another Iron Condor trade on Monday and capture even more GAINS.
I am leaving Montreal and heading to Quebec City tomorrow for the 2nd leg of my vacation.
Have an awesome weekend everyone!
Model Portfolio (Starting Amount = $5000): Day 12
Model Portfolio total (all calculated AFTER commissions):   $5761 - $45 = $5716
Current Options Position: 3
SPX expires Oct 9
VXX expires Oct 25
UNG Call expires Nov 15
RUT expires Oct 11
Position Remaining: 1
Cash Position Remaining: 1
Crypto Position (I won't keep track on the Dollar value until I sell, as that fluctuate too much)
GTO (3649) starting value = $50
FTM (3649) starting value = $50
Follow Me on Twitter to get the latest and quickest updates
Disclaimer:
All contents that I produce are for entertainment purposes ONLY and should NOT be construed in any way as financial or trading advice.  All trades that I will be writing about are purely theoretical and should NOT be construed as a real trade.