See For Yourself What Gold And Silver Market Rigging Looks Like In One Chart. By Gregory Mannarino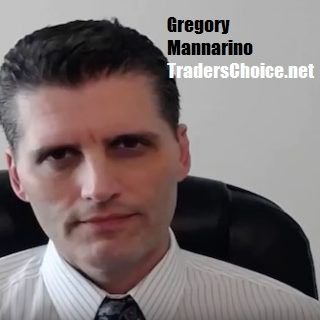 There was an attempt made by some "unknown entity" to slam down the price of Gold and Silver late yesterday which happened SIMULTANEOUSLY and was caught in the chart below. (Snapshot directly from my website TradersChoice). Click here: https://www.traderschoice.net/
At EXACTLY THE SAME TIME huge MARKET ORDERS to sell were dumped onto the market and THIS IS WHAT IT LOOKED LIKE.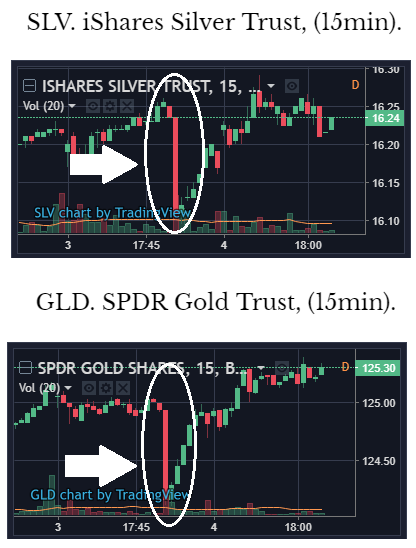 Understand, NO trader, no institution, would ever legitimately use a MARKET ORDER to sell large shares of ANYTHING like this, and the reason why is simple.
By using a market order the seller in this case is effectively saying "they are willing to take ANYTHING for what they are looking to sell." In the case here with GLD and SLV, the attempted rigging was quickly bought back up by the market and the seller, by attempting to drive the price down, not only lost money but failed at their attempt to drive the price lower.
PLEASE SHARE THIS AND LET PEOPLE SEE WHAT RIGGING LOOKS LIKE FOR THEMSELVES.
Gregory Mannarino, "The Robin Hood Of Wall Street."
See more charts like this right on my website. Click here: https://www.traderschoice.net/