I Just Filed A Complaint With The SEC Regarding "Gold Fixing." Gregory Mannarino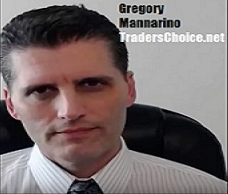 I just contacted/submitted a complaint with the Securities And Exchange Commission with regard to the rigging of the gold, and gold derivative market. Why the SEC and not the CFTC? Because the CFTC is already very aware of the "rigging" taking place..
It reads as follows. (please feel free to copy/paste this/my statement to file your own complaint.
Here is a link: https://www.sec.gov/complaint/tipscomplaint.shtml
There are several major banks involved in "rigging" or "fixing" the price of gold and investors are being harmed. The current participants in the fixing are Barclays, the Bank of China, Bank of Communications, Goldman Sachs, HSBC Bank USA, JPMorgan Chase, Morgan Stanley, Société Générale, Standard Chartered, ScotiaMocatta (Scotiabank), the Toronto-Dominion Bank, and UBS.
These banks participate in this "fixing" by proposing a price near the current gold spot price, then stimulate trading at that "fixed" price level. This "fixing" results in an artificial, (not set by the market), price for physical gold, and it's derivative. Simply, it is artificial "fixing" of the supply/demand valuations that would otherwise apply. The result is blatant removal of free market price discovery mechanism, which is fraud.
Gregory Mannarino