Google Adsense for Business and Beginners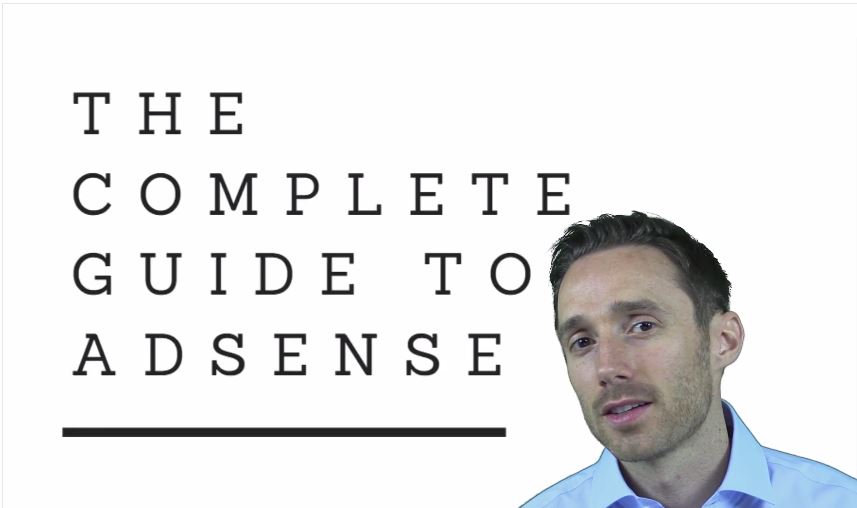 If you want to learn how to use Google AdSense to monetize your website, you can find a lot of practical tips and motivation in this course! When I started out, I had no idea how to actually get an Google AdSense website to make money. I may have never learned unless I took a step to purchase an Google AdSense website from someone else.
I took what I learned from purchasing that website to create more websites that turned out to be even more profitable. Now, I have taken my experience and packaged it into this course. I spent $2500 on my first website to be able to learn how to run a successful Google AdSense website.
$2500! And since that time I have spent hundreds of hours figuring out how to improve my Google AdSense earnings and determining what makes a site successful. Take what I learned about buying Google AdSense websites and creating my own to start your very own Google AdSense empire at a fraction of what it cost me to do it!
If you are going to learn a skill from someone, you want to learn from the one who has successfully achieved the goal you want. Is your goal to make enough money to live off of from Google AdSense? I have already been there and done that. I have made over $100,000 in one year from Google AdSense.
What will you learn?
Step-by-step tutorials for creating an Adsense website.
Understand the difference between CPC, CTR, and CPM.
Insights into choosing the right niche to make money in.
A system for researching profitable keywords.
Suggestions on the most effective AdSense placements.
Tips for keeping your website compliant with Google terms of service.
An introduction to running AdSense as a business through basic business concepts.
A video showing how to analyze websites for sale on Flippa.
A case study showing two websites I made money with.
Intro for Steemit
Complete Guide to Adsense: Revenue Screenshots
This revenue in these screenshots is in Canadian dollars. In the middle of that year (2013), the exchange rate was close to par, so it would have been worth about the same. (98k-99k USD).
As I explain in the video, I had two accounts. One was a personal account and one was a business account. You are allowed to have two accounts if one is personal and one is for business.
One of the reasons I decided to use two accounts was in case I ran into problems with one of my accounts. Theoretically I would still have the other one to use.
In this video I go over my revenue numbers (there were costs involved, so that wasn't all profit).
What is Adsense?
Adsense is the other side of Google's Adwords program. The Adwords program is what allows businesses to advertise on other people's websites and search engines.
Basically, Google is acting as a broker between people who have websites (space that can be advertised on) and the person who wants to advertise.
So they are managing the relationship.
The great thing about this is that if you have a website on "home design" you don't have to go call up a whole bunch of different people and ask them if they want to advertise on your website. To put up a banner or something like that.
You just have to put code on your website and you can start selling ad space immediately.
Google makes this process easy for you.
One of the things Google does is makes the ads contextual. Contextual ads means that Google will scan your website and post ads related to your content.
If your website is about health, then ads about health will show up.
The Key Numbers You Need to Know in Adsense
The key indicators that Adsense uses are page views, clicks, CTR, CPC, RPM and estimated earnings. You need to understand these numbers to understand your earnings.
Page views: how many page views your website has gotten. One visitor could visit 5 pages of your website and that would count as 5 page views.
Clicks: how many times a visitor clicks on one of your ads.
Click through rate (CTR): The number of people who click visit the page divided by the number of clicks. Example: 100 visitors and 3 clicks = 3% click through rate.
Cost per click (CPC): This is how much you get paid every time a visitor clicks on an ad.
Page Revenue per mille (RPM): How much money you are making per 1000 visitors.
Estimated earnings: the estimated earnings you made during that time period.
How to Increase Your Page Views (Adsense)
You have to optimize your website so it will bring in traffic.
Search Traffic: Article titles, SEO Plugin
Social Media: Using Pinterest, Facebook
Something I wish I did was to start collecting emails from the beginning.
What determines cost per click on Adsense?
You get 68% of the revenue generated by every click. And Google takes 32%
Generally, wealthier countries will generate higher cost per clicks. Which means more revenue for you.
You need to consider who would advertise on your page. If you have a job page, then you will attract resume writers, job companies, etc..
The first ad on the page will always make the most money per click.
One other thing that affects cost per click is the size of the ad. Generally if you have a bigger sized ad it will have a higher cost per click.
Getting clicks for your Adsense Ads
Aim to get 1-3 clicks per 100 page views. One of the ways to do this is to match the color of the ads with the color of the website.
The next thing you want to look at is the size of the ad. Different ad sizes will perform differently in terms of click through rates.
Generally the best performing ad sizes are the 300x250 and the 336x280.
You also need to consider if the majority of your visitors are coming from mobile or desktop. Check how your site looks on both devices and where the ad placement ends up.
Make Sure Your Content is In Demand (Adsense)
Before you start creating content, make sure there is some demand for it.
And if you can, test the most crucial part of your site. Example: getting traffic from Facebook.
How to Place Your Adsense Ads
We are going to use Flippa.com to look for Adsense placement ideas.
That way we can review how other people are placing their ads.
I recommend having a box ad at the top and the bottom.
How to Apply for Google Adsense
You need to have a Google account (like gmail), a finished website, and a postal address.
Google sends you a postcard to verify your mailing address.
You will also review the terms of services. If you get banned from Adsense, then you lose the money in your account that hasn't been paid out yet.
The rest of the steps are gone through in the video.
Adsense Live Setup: How to Start
Choose a niche
Choose domain
Choose Hosting Package
Setup Your Website: Theme
Write Articles
Apply for Adsense Program
Place Ads
Testing and Growth
This also video covers installing a theme on Wordpress, and setting it up for the first time.
Adsense Live Setup: How to Start Part 2
This video covers using Jetpack, widgets, and posting articles on Wordpress.
How to do Free Keyword Research for Adsense
In this video you will learn how to use Google's Keyword Tool and Amazon.com to find keyword ideas for your content.
How to Create a System to Write Adsense Articles
This video will cover a system for writing your content.
Define who is the intended reader
What will the outcome be for them?
What is a catchy article title?
What is a great description for the article?
What sections can you subdivide your work into?
Adsense Q&A: Another Example of Writing Adsense Articles
In this video, we will cover another example of how to write an article for Adsense. For the niche: trips and traveling.
How to find great SEO Titles for Adsense
How to find great SEO titles and descriptions easily using Google search.
Creating Images in Canva for Adsense Articles
You do want to include images in your blog where possible. This is for the featured image and for the content that you are writing.
I recommend you use canva.com to create your images. It is the easiest way to create images.
This video covers how to use it.
How to Create Source Material for Adsense Articles
When you are creating your content you need to have source material. You need to have a structure and a system in place.
Otherwise you are going to get bogged down and quit.
Set up your system in a spreadsheet like Google Docs or Excel.
This video shows you how to create a system and how to implement it.
How to Create an Adsense Ad
This video covers how to build an Adsense Ad to place on your website.
Including: sizes, types, and colors
How to Place an Adsense Ad on Your Website
The easiest way to add Adsense to your website is to install a plugin.
I will show you the exact one to use and how to set it up in this video.
How to Create Experiments in Adsense
You can create two different ad units and have them compete against each other. That way you can find the best performing ads.
If you find an ad unit that performs 28% better, then you would make 28% more money with that ad.
Testing is a critical step, you need to do this to maximize your earnings.
This video covers how to create an experiment.
Protect Your Adsense Website
This video will show you how to prevent other people from using your Adsense code.
Rules for Using Adsense
This video covers the Adsense terms of service. If you don't pay attention to these points, you could lose your account.
How to Create and Implement a Privacy Policy for Your Adsense Site
The privacy policy is a required page if you are using Adsense. This video shows you how to generate a privacy policy and put it onto your website.
How I Made Money On Adsense
This video explains the first type of sites I used to generate money on Adsense.
How I Made Money On Adsense (Part 2)
This video explains how I built websites that made money on Adsense.
How to do Research Before Building an Adsense Site
One of the best places to do research is at Flippa.com. This video shows you how to conduct that research.
Steps to Setting Up an Adsense Website
This video covers all the steps you need to go through to set up your Adsense site.
How to Build Backlinks for Your Adsense Sites
This video covers how to find possible sources for backlinks.
Adsense Q&A: Search Traffic & Backlinks
This video covers a few questions sent in by one of the students about backlinks, keywords, and maintaining performance.
Writing Idea for Adsense: Travel
How to start writing content if you are stuck and don't know how to begin.
I hope you guys enjoyed this course! It is a couple years old now, but there is still a ton of relevant content in it.
The funny thing is, I thought I had lost this content because it wasn't on my current computer. But then I remembered that someone had said my content was pirated before.
And a little search on thepiratebay turned it up. So I had to pirate my own content…
However, they were missing a bunch of the lessons.
Luckily I found another site where I used to sell the course and found some backup copies.
And now it is here for you!
I think this course has a lot of relevance to the steemit site as well. Creating great titles and descriptions apply on both steemit and Adsense sites.