30 Ways I Made Money Online!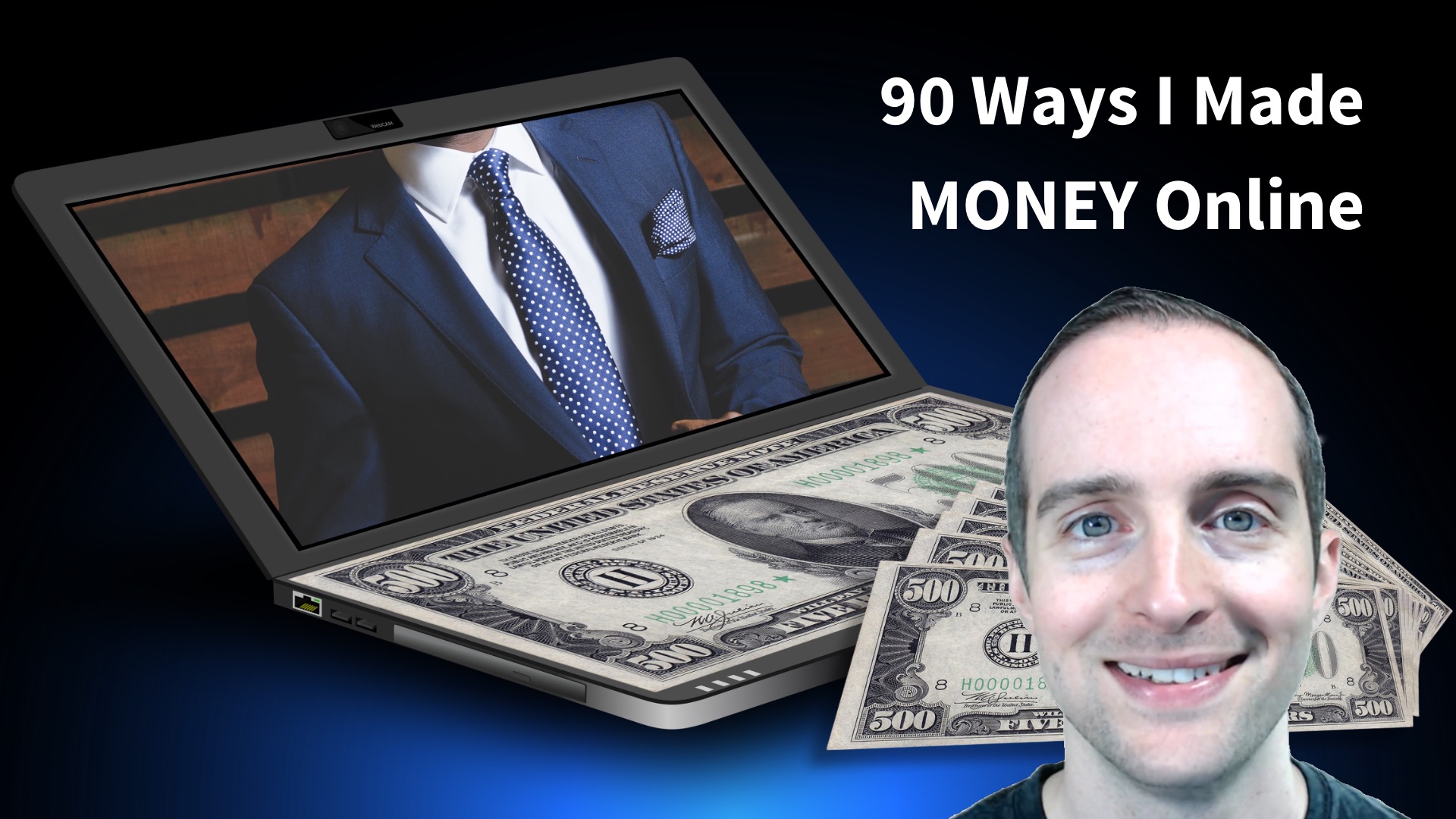 What works to start earning a full time income online? Where do we get inspiration to start trying to make money here? In six years of having my business online, I have received a paycheck using hundreds of different methods. Some of those approaches took a ton of time and energy in exchange for a very small reward while others took relatively little time and effort for a huge reward. Would you read this post because it might inspire you to see your unique opportunities to earn the most money online? This post is part 1 of a 3 post series featuring a total of 90 ways I have made money online in the last six years!
My #1 Method to Make Money Online in 2017 and Beyond!
The number one way I have money online is by selling digital products online, specifically online courses. In total, I have made more than two million dollars in sales, selling online courses in the last three years. For example, here is a free link to the full video class this blog post is based on The University of Jerry Banfield at https://u.jerrybanfield.com/courses/100ways?coupon=steem because this is the single most effective method I know of to make sales for online courses is to start with a free coupon! This course just received a passionate 0 star review saying it could have been summed up in 5 minutes instead which motivated to do that in this post here for you ...
Easiest Way to Make Enough MoneyOnline!

The second best way that has worked for me to make money online is serving clients which is very easy to get started with. I earned hundreds of thousands of dollars in revenue and probably somewhere between fifty and a hundred thousand dollars in profit from serving clients online.
How to combine both of these methods best into one using Steemit?

Start writing an awesome blog on Steemit today to get found by potential clients, earn a little bit on Steemit, and then potentially develop video courses. When we combine all three of these methods over several years, the result is almost certainly a full time income! What I hope to share with you here is motivation to keep trying online because there are a lot of different ways to get paid. Each of our results is likely to be unique meaning some of the strategies I share below might work better for you than they did for me while others might lead to nothing! Knowing our options gives us choices!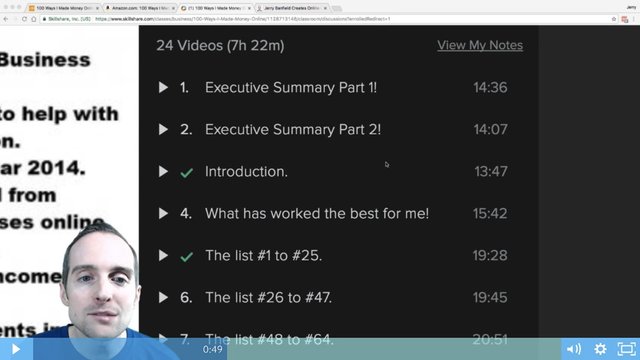 30 ways I have made money online

They are just in the order I came up with on the top of my head and I already gave you the very top ones in the introduction of this blog post. The point is to see that the Internet is filled with opportunities to earn and sometimes testing them is the only way to see what will work!


Thank you very much to @money-alchemist for making the infographic for this post above without asking and just shared it on faith in the comments here! That is inspiring innovation good for a 100% upvote!
◆ Number 1 is a Fiverr referral program. Fiverr.com has a "refer a friend" program and I have the Fiverr link on that Jerry Banfield's resources page.
◆ Number 2 is a GoDaddy affiliate program. I'm a GoDaddy customer, so it makes sense to let people know that I use GoDaddy. I think that I have made about twenty dollars on that.
◆ Number 3 is Amazon Kindle Unlimited. When people subscribe to Kindle Unlimited on Amazon, they can just go read all the Kindle books they want to, and then as an author you get paid based on how many pages that they read, so I make a little bit on that each week.
◆ Number 4 is Amazon Kindle sales, I make a little bit on that each week.
◆ Number 5 is CreateSpace sales, which produce a little bit each week, currently maybe $20 or $25 or so.
◆ Number 6: I had a TD Ameritrade Self Employment Plan IRA right now, which allowed me to deduct up to 25% of my profit by putting it into an IRA where I can then buy stocks. I sold this and paid the 10% tax penalty plus the tax to convert it into Steem Power!
◆ Number 7: Coinbase Bitcoin buying and selling. Coinbase is what I use as a wallet for Bitcoin, and there is a link to that on jerrybanfield.com/resources where you can get $10 when you buy your first hundred dollars in Bitcoin. So that involves buying Bitcoin at a higher price and selling it at a lower price and losing money, and then sometimes buying it at a lower price and selling it at a higher price.
◆ Number 8 is Poloniex trading. Poloniex is a website where you can put Bitcoin or other digital currencies on it, and then trade them. I started out with five Bitcoin, and ended up turning that into over $100,000 from July 2016 to July 2017. That's a profit of about $90,000 with $30,000 in taxes. That said, I got lucky because I had invested in a lot of altcoins before the huge market boom and before Poloniex started showing signs of crashing. Today I have only money I am willing to lose on Poloniex bought because the Steem and SBD price is really low there. I also no longer trade cryptocurrencies because I realize I got lucky on Poloniex and now am all in on Steem!
◆ Number 9: CafePress Marketplace. CafePress is a website where you can sell on-demand shirts, mugs, products, etc... That was one of the first things where I seriously put my time into to making money online. I made several hundred dollars working on it after spending thousands of dollars on ads, and hundreds of hours making different designs, most of which were based on things like video games, which you couldn't do exactly on there and most of my designs since have been removed. So overall I got a loss on that, but I did make several hundred dollars.
◆ Number 10 is YouTube ad revenue. That's pretty straightforward, I make about $2 every time a thousand people watch a video.
◆ Number 11 is Patreon. Patreon is a website where you can pledge on a monthly basis to creators. I have spent a ton of time and energy, and I have made several thousands on Patreon. I have written a lot of articles about it and I have gotten organic traffic to my website too. The hard thing with Patreon is that people hate monthly payments. Most all of my friends said they would rather make like a $80 or $100 donation than contribute anything at all monthly. This is a big limitation with Patreon.
◆ Number 12 is ThemeForest. ThemeForest is where I bought my Enfold WordPress theme. They have an affiliate program, I made about thirty bucks by having a link on the bottom of my website go directly to the ThemeForest store instead of straight to the author's website.
◆ Number 13: Camtasia TechSmith affiliate. I have used Camtasia to film more than two thousand videos online. I have made around $50 as a Camtasia affiliate.
◆ Number 14: Coinbase refer a friend. I have done Bitcoin trading tutorials showing that I use an insured wallet through Coinbase, and I have made about $200 in Bitcoin in refer a friend bonuses. The link above is a referal link, you and me will get $10 from Coinbase if you buy $100 worth in Bitcoin.
◆ Number 15: Gaming for Good. I was streaming video games online one day when a guy named Neat Porcupine came on my Twitch channel and demanded to make a donation to me. I said, "I don't take donations. How do you even do that?" He gave me a link to Gaming for Good. I went to the website, set it up, and he immediately made a donation of $2. I have now received over a hundred dollars in donations on Gaming For Good. While technically it is called a donation, it is not really a donation because they are just giving money to me and it's taxable income since I'm not a charity.
◆ Number 16 is my online success group. Once upon a time, I made a membership program on my website where we would meet and talk altogether once a week. I let in pretty much anyone who was willing to pay the twenty to thirty dollars a week cost to join the group. The other people in the group often didn't get along very well together. The one lady who was really enthusiastic got mad about a post I made and left the group. Finally one guy stayed in the group and talked with me for over a year in the group, his name is Jordan. He is now my friend, we talk once a week every week, after a year or two of him being in the group and paying $20 a week, I then started paying him $3,000 a month to do work for me when things were going really well on Udemy. Then a few months later I got banned from Udemy, so now we both just talk about our businesses online.
◆ Number 17: Udemy Google organic search sales. One of the biggest successes on Udemy was the ability to rank a course high, so when you searched for a Facebook ads course when I was on Udemy, my course came up first. If you searched for a hacking course, my course came up first. If you searched for a bunch of types of courses in Google, you would find my Udemy courses because Udemy has a great page rank. They have a big website so it is easy to rank pages high, and then I had a good system of sharing back-links through free coupons so the page would get a ton of back-links and even if some were spam, a lot of them were good back-links with free coupons. Consequently, I got my courses ranked very high all over Google using Udemy, and then everyday, often hundreds of sales would come in from Google.
◆ Number 18: M Media ad buys. When people wanted to show mobile ads, I used to use M Media. I would offer a fixed package with a certain number of impressions at about two to ten times the cost I would pay for it, and then I would go buy traffic, take the client's banner ads and run them on M Media, and then make my money that way.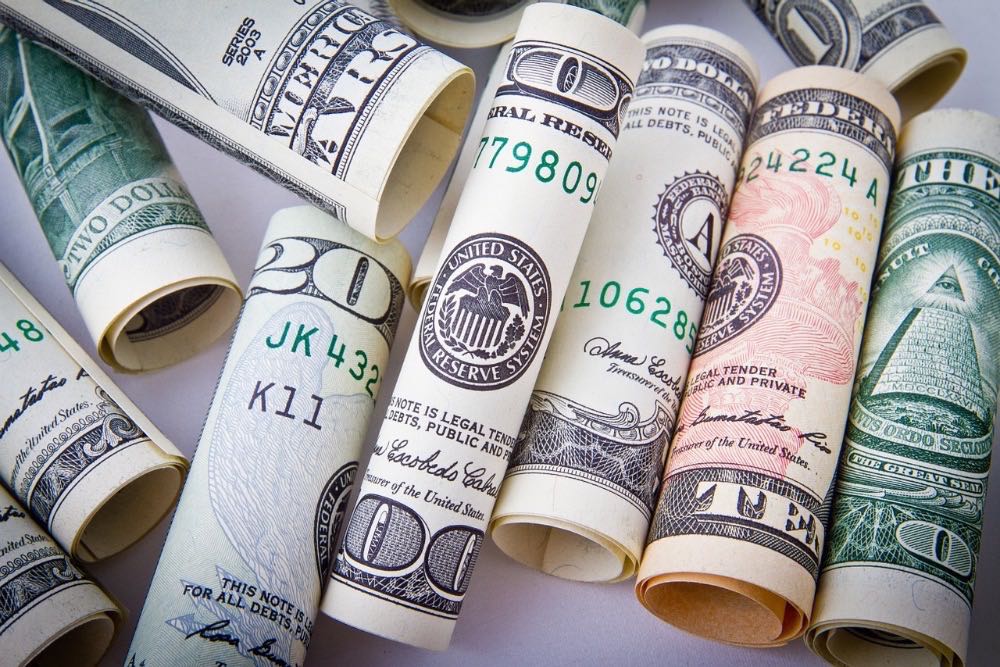 ◆ Number 19: Focus group user testing. I managed around ten plus focus groups for new mobile apps that were popular in Asia, getting them released over here in the US. I had temporary employees try these out. Now the payment was really low for these and you really needed a lot higher payments to use the kind of people the client wanted to. With temporary employees though it was great, I got 1,500 in a focus group, and I could get two focus groups in, so it was 3,000. The temporary employees cost about $15 an hour with all the fees and everything. They probably only got $10 an hour, but I paid $15 an hour to ten people for four hours, which is $600 or so. I would make about $2,000 per focus group. That was a really nice deal, and that's what gave me enough money to start teaching on Udemy.
◆ Number 20: Udemy affiliate selling my own courses. I would advertise my courses with my new Google AdWords account and I would just use affiliate links because then if someone bought my course, I would lose a significant part. I would only actually get then 24% from Udemy on the sale, so I would lose 25% of the sale. If I sold it with my own coupon, I would get ninety something percent without an affiliate link, but if I sold it with my own coupon and an affiliate link, I would get 50% through the affiliate program and 25% from Udemy. The nice thing is, when I sold courses with ads, often people would also go buy other courses and I actually came out farther ahead by affiliate selling my own courses because then if they were Udemy regulars, sometimes they would buy hundreds of dollars of courses along with one of my courses. I came out way ahead on the affiliate program. I made about $25,000 doing that and I spent probably $10,000 in ads.
◆ Number 21: Udemy affiliate using Google AdWords. I already covered that one actually, so let's go back to the previous section. I did the same thing that I just talked about with AdWords except that I did it on my own website. Now that didn't work very good on my website because most of the people who came to my website were truly just interested in my courses, whereas most of the people on AdWords had no loyalty to my specific courses, and if they clicked an ad they were just as likely to buy someone else's courses as to buy my courses.
◆ Number 22: YouTube sales of my Udemy courses. I put up, and still do this for my courses on my website, long free preview tutorials. I put up as much as a 9-hour free preview for a 20-hour course, and then use that free preview video to sell the course. That is what got everything started for me on Udemy and without that method right there, my Udemy courses never would have gone anywhere.
◆ Number 23: Amazon affiliate selling my own Kindle books. This doesn't work that well, but it does allow me to see what people are interested in buying when they are clicking on my books, and theoretically what other things I could make. I have my own books on my website and I have an affiliate link, so if people go buy anything else on Amazon, they then give a small affiliate commission to me.
◆ Number 24: Amazon affiliate selling products I have purchased. On my books page, I have also got all the books that have been really helpful for me affiliate linked. This doesn't work very good either. It has made maybe $20.
◆ Number 25: Live class online. I made $9 selling seats to live classes online. I tried it for a few weeks, but it seems that people would rather pay for a pre-recorded course on a certain subject, than to pay for a live class where you have to be available at a certain time. You might be able to get a live class to work.
◆ Number 26: One on one calls. I take one on one calls using Acuity Scheduling on my website and it is really sweet. It allows me to synch my Google calendar up with my schedule, and then any time I'm available on my Google calendar, I just leave that wide open and accept calls for $199 currently for 30 minutes. Then I'm raising that to $299 for 30 minutes as my base rate with $199 as my max discount starting in October because I have been getting enough of those that it has been taking away from my time to be here and do books and free videos. Acuity handles the scheduling and I only deal with people who have paid to have a call.
◆ Number 27: IZEA paid Tweets. IZEA is a website and I think it is only US or other countries like Australia, Canada and the UK. I don't think it is open to most of the world yet.
IZEA is a website where you can connect your social media account, and then they have advertisers who will put projects up that you can actually get paid to do a Tweet about them. For example, with several different companies on there, they had these paid Tweet options up and they would be as much as $5 to some even $10 or $20.
If they approved you, you would hit that you would Tweet it and you would write little custom Tweets. The problem was that this website's interface was horrible. The advertisers were terrible about actually going through and approving you. A lot of advertisers just would put something up, never even check it, and if the advertiser never checked it, your request would never go through. There was no penalty for putting up a whole bunch of projects and never looking at any of them.
That got pretty old fast as a user. Occasionally though, an advertiser would actually go through and approve a Tweet, so I did make some decent money sending out Tweets on IZEA. Maybe $20, $30 or $40, but that was with a lot of Twitter followers too. Overall, not that great of a system, but still, it was a cool thing to say, "Hey I made some money on that website too, IZEA."
◆ Number 28: Click to call affiliate from mobile ads. Commission Junction has what they call a "click to call" affiliate program where you get paid to generate calls that fall within certain parameters.
I did a couple of different ads, I used the banner ads that they gave me and put them in mobile ads. Then you get paid every time that there is a qualifying call. I think I made about $7 from that. The initial $1 ad spend made $7 profit and I was really excited about it, and then all the rest of the $100 ad spend after that paid nothing. Not sure how that worked, but there is some potential there I think.
◆ Number 29: Chase credit card signup bonus. I have worked this angle a bunch of different times. They pay you to get a new credit card. Most recently, they gave me a new business card with a $500 bonus if I spent $5,000 on it. Now it has a $95 yearly fee after that, so maybe I will cancel it in the future. However, it helped me increase my credit limit and they gave me $500 to essentially spend money I was going to spend on another card anyway. I have got thousands of dollars from Chase signing up for credit cards, and then Chase now has the majority of my credit cards. What works good for them, works good for me.
◆ Number 30: YouTube views through Amazon payment. I used Amazon payments to collect over $3,000 from a client I had worked with before who couldn't find a way to pay me with PayPal, and who paid me $3,000 to get millions of views on his YouTube channel. I used Fiverr and they were really cheap views he got. It is too bad I wouldn't have been able to use YouTube ads that would have worked a lot better for him. That was at the time one of the most profitable clients I had ever had about a year into my business.
Thank you for reading with me!

If you enjoyed reading this post, would you please upvote it and read the next one because if you are like me every upvote feels good and I will be sharing 30 more ways I have made money online.

You may want to watch the full video class, which is available free with this coupon on The University of Jerry Banfield at https://u.jerrybanfield.com/courses/100ways?coupon=steem.
Love,
Jerry Banfield with edits by @gmichelbkk