Omnicon Group Inc. (OMC): A Primary & an Alternate

SUMMARY
Note: The BitcoinLive platform is being flooded with Crypto Analysis requests as shown below!! IF you received the email to register as Founding Member and haven't yet completed the process; consider doing so because tons of on demand Crypto Analysis and weekly live Q&A sessions with me are some of the activities that are taking place!!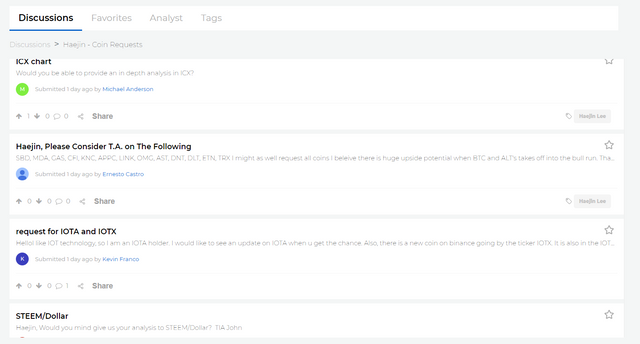 Omnicon Group (OMC) has already started its wave 4 correction. It would have been more ideal if it had extended the full 1.618 of wave 1's length. And it still can and thus that is the alternate scenario as can be seen in the 3rd chart. Wave 4 can't overlap with the peak of 1 per EW rules.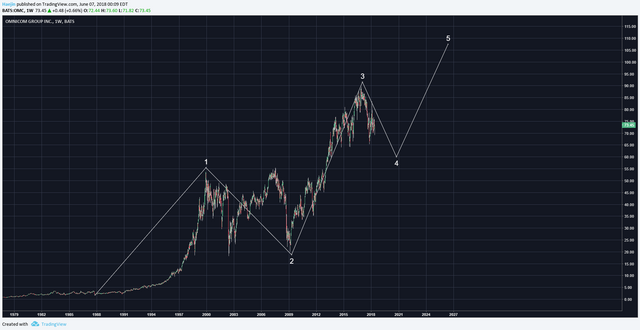 Here is an example of how an ABC can still form a triangle pattern. To this end, even at times wave Bs can form a triangle; it's just that they can't count as abcde but rather abc. The white wave 2 was and expanded flat correction sequence. The red B wave bounce is still in progress and the C wave down is yet to onset.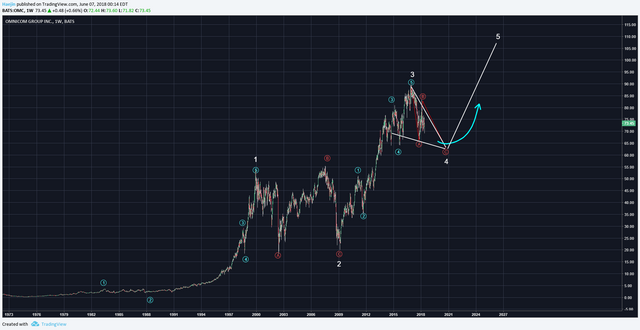 Here is the alternate sequence where white wave 3 could still be incomplete. Therefore, blue wave 5 would lead to the white wave 3 placement. Either way, the red ABC correction still needs to progress.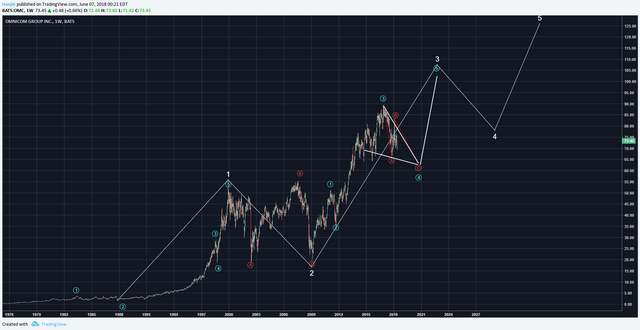 Legal Disclaimer: I am not a financial advisor nor is any content in this article presented as financial advice. The information provided in this blog post and any other posts that I make and any accompanying material is for informational purposes only. It should not be considered financial or investment advice of any kind. One should consult with a financial or investment professional to determine what may be best for your individual needs. Plain English: This is only my opinion, make of it what you wish. What does this mean? It means it's not advice nor recommendation to either buy or sell anything! It's only meant for use as informative or entertainment purposes.
--