Icici Bank Ltd. (IBN): The Biggest Pattern I've Ever Seen!!

SUMMARY
**Here are some of the Crypto Analysis posted on BitcoinLive. The Founding Memberships are open to registration only for a short amount of time. IF you received the registration email, consider completing the signup process!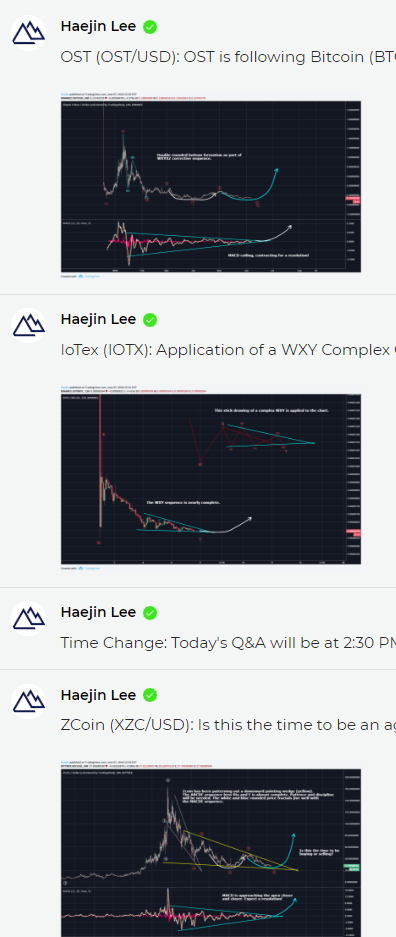 ---
Here is one of the largest and longest symmetrical triangle pattern I've ever seen! Icici Bank Ltd (IBN) chart shows a broad and wide stretching consolidation that's been going on since 2007 and it's still not yet complete! This kind of longer term degree of trends shows far better overall direction so as to not get lost in the hourly or daily price wiggles and squigles.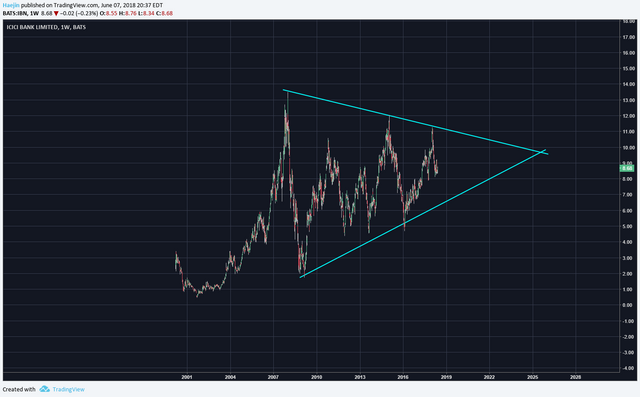 The initial five wave ramp up was so fast that it generated a very extended 5th. This lead to a near 88% collapse and that formed the red wave A. The subwaves of each of the ABCDE sequence has been entered and it shows that ABC and D are complete with E remaining. Considering that wave E has already onset, the likelihood of a D wave breakout is slim. So, would at the terminal end of the E wave be a good buying opportunity?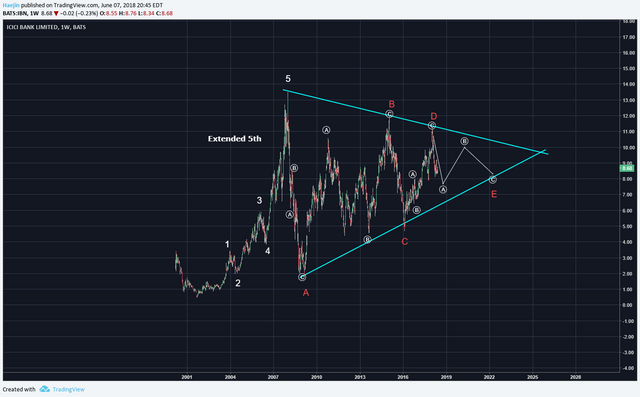 Legal Disclaimer: I am not a financial advisor nor is any content in this article presented as financial advice. The information provided in this blog post and any other posts that I make and any accompanying material is for informational purposes only. It should not be considered financial or investment advice of any kind. One should consult with a financial or investment professional to determine what may be best for your individual needs. Plain English: This is only my opinion, make of it what you wish. What does this mean? It means it's not advice nor recommendation to either buy or sell anything! It's only meant for use as informative or entertainment purposes.
--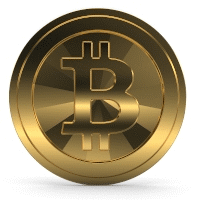 __