Biogen Idec (BIIB): Watch Out! Wave C Down has Started!!

SUMMARY
Note: The BitcoinLive platform is being flooded with Crypto Analysis requests as shown below!! IF you received the email to register as Founding Member and haven't yet completed the process; consider doing so because tons of on-demand Crypto Analysis and weekly live Q&A sessions with me are some of the activities that are taking place!!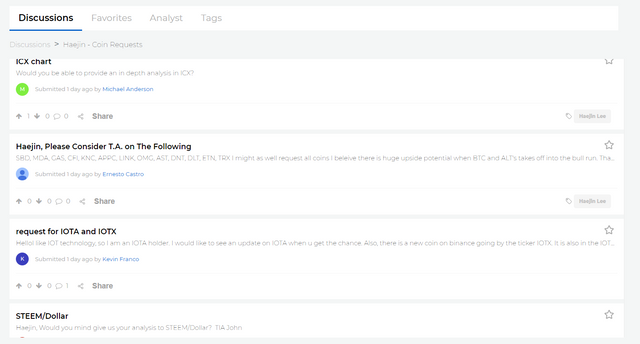 __
Here is Biogen Idec (BIIB) and having finished it's five wave sequence, it delivered 21,998% in profits since 1998!!! That's the kind of MASSIVE profits to be hunted for! However, BIIB can't control the universe of fractals and with the five wave impulse complete, it has been undergoing the requisite correction.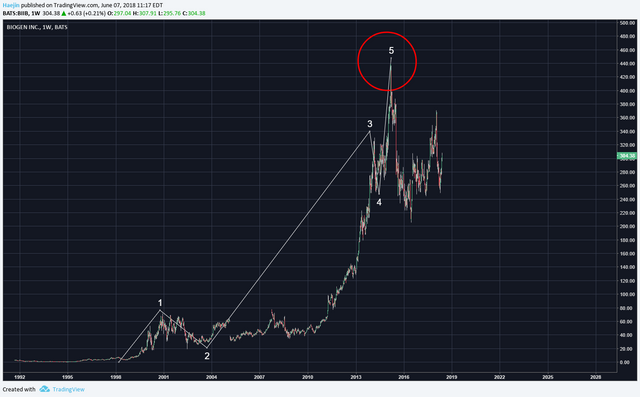 Wave 2 was a very long, multi year consolidation phase that occurred within a channel (white lines). The blue subwaves of whtie 5 show the label is reliable. For the correction, the red A is a five wave impulse so that speaks to a ZigZag (5,3,5) likelihood. It seems like red B wave is complete and in the process has patterned out a bear flag. The red C wave down has started with white wave 1 complete and 2 nearly so. Red C target is 0.618 Fib zone; however, the 0.78 can also be required. Would you consider buying or selling?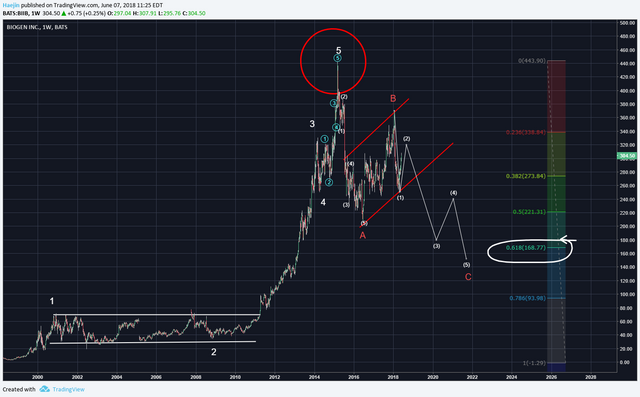 Legal Disclaimer: I am not a financial advisor nor is any content in this article presented as financial advice. The information provided in this blog post and any other posts that I make and any accompanying material is for informational purposes only. It should not be considered financial or investment advice of any kind. One should consult with a financial or investment professional to determine what may be best for your individual needs. Plain English: This is only my opinion, make of it what you wish. What does this mean? It means it's not advice nor recommendation to either buy or sell anything! It's only meant for use as informative or entertainment purposes.
--