Here is a relative scale comparison of bitcoin and cryptocurrencies vs gold vs monetary supplies vs the net worth of a few wealthy individuals (I added 'me' as a reference point to help)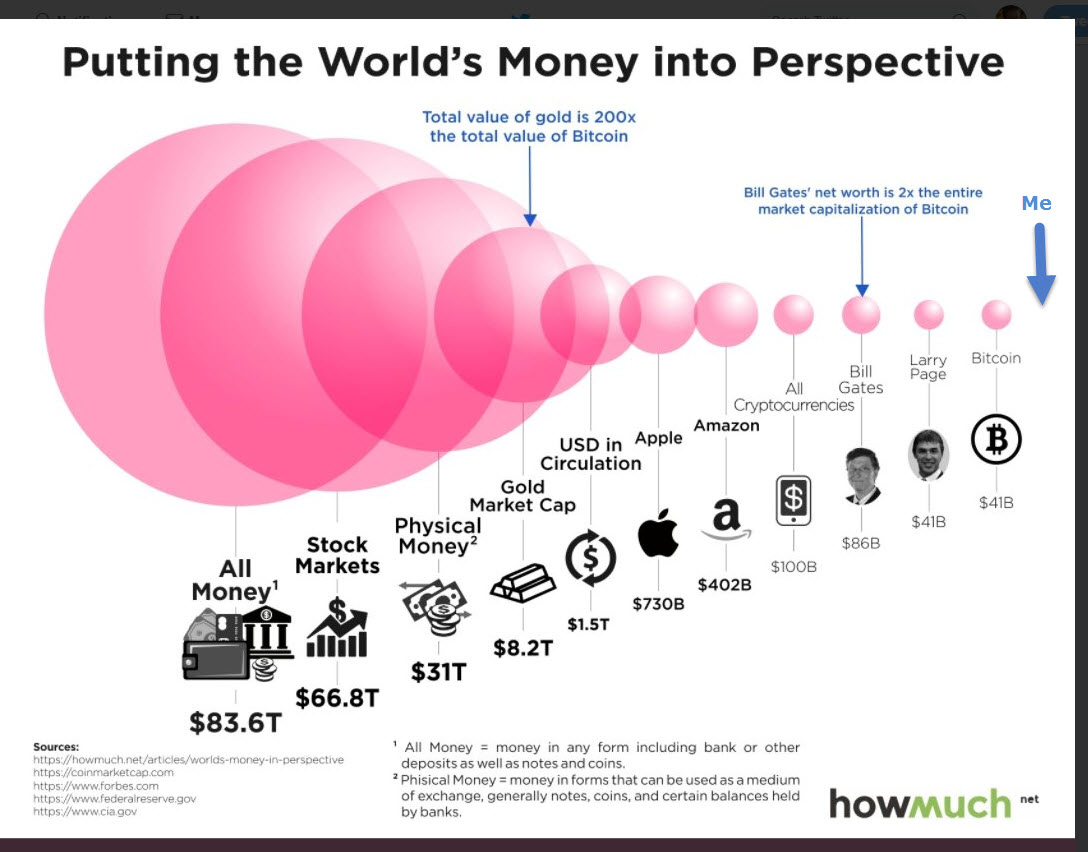 What is NOT shown are all the debt obligations. So I would realistically show the $150-$200 trillion in true global debt obligations, most of it government to future gov. obligations, into the 'all money supply' category. Actually the current USA's own unfunded welfare state/spending/debt obligations is something ridiculous like $100-150 trillion in the coming decades.
So I agree that all the cryptocurrencies are going to compete wildly with possibility of USD + Euro + Yen + ... in circulation? Or a portion of it?
The upside is still massive for alternative "monies" like bitcoin, alts, gold, silver and .... ?
more opinions from the info chart creator below is found here:
https://howmuch.net/articles/worlds-money-in-perspective