MONEY: Give Your Life Certainty!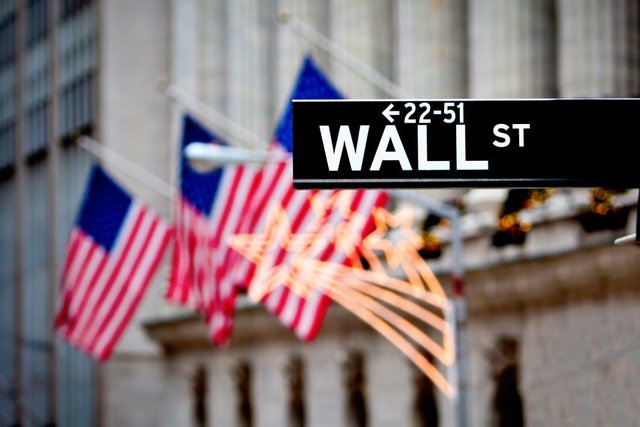 Wall Street and its Merry Band of Wealth Stealers
Dear Reader,
The financial industry can't offer you financial independence because it simply isn't in their interest to do so.
Think about it: they can't make money off of you truly diversifying your income and investments.
They make money from you buying stocks, pure and simple, so no matter which advisor, planner, or broker you go to, whether it's the mutual fund pushers or individual stocks, it's all the same: they'll tell you that you're in it for the long haul.
It's the long haul of paying them a commission, and at the end of 3 decades, it's on you. Your financial advisor will either be retired, dead, or will shrug his shoulders and say what he said in 2008… "No one saw this coming, we did everything right, and you just need to hang in there."
The entire financial industry is about separating you from your money – that's it.
They'll actually try to convince you to defer your life and extra income so you never stop paying their fees.
The scary part is this all leads to a scarcity mindset, which is very unhealthy.
Save more, sacrifice, defer life, defer taxes, defer financial independence… defer… defer… defer… F**K that!
Deferring tax does not SAVE it, just like deferring the enjoyment of life or your income.
We currently have historically low taxes, so you can pay the tax now or you can totally gamble with your future and defer it.
93% Of Investors Generate Annual Returns, Which Barely Beat Inflation.
Wealth Education and Investment Principles Are Hidden From Public Database On Purpose!
Build The Knowledge Base To Set Yourself Up For A Wealthy Retirement and Leverage The Relationships We Are Forming With Proven Small-Cap Management Teams To Hit Grand-Slams!
Sure, it feels good seeing a 401(k) account with a nice balance, but let's be real: you have a silent partner called the IRS, and you have no idea how much they are going to take.
The worst part, though, is the opportunity cost. With your money tied up in stocks, what is it NOT being used for right now? It could be private investments, a business, or an opportunity that doesn't fee you or demand a penalty if you want to (God forbid) use your own money for whatever you want prior to turning 57 years old.
They'll tell you to not only defer to save on tax (which is a lie), but that should you do this, the goal is to be in the lowest tax bracket when you're in your 60s… Does that even make sense?
Do you think any rich person ever said to themselves, "my financial goal is to have such little income when I'm old that I'll be in a poor person's tax bracket?"
2019 is going to be a big year for many of you, and I want to help you create an achievable plan for financial independence.
I want to break this down so that it's so easy that it will be absurd not to become financially independent.
Please make sure our email is saved in your address book. Every single email is going to be pointed in the direction to help you grow your wealth and peace of mind.
Best Regards,


Daniel Ameduri
FutureMoneyTrends.com
Legal Notice:
This work is based on SEC filings, current events, interviews, corporate press releases and what we've learned as financial journalists. It may contain errors and you shouldn't make any investment decision based solely on what you read here. It's your money and your responsibility. The information herein is not intended to be personal legal or investment advice and may not be appropriate or applicable for all readers. If personal advice is needed, the services of a qualified legal, investment or tax professional should be sought.
Never base any decision off of our advertorials. Future Money Trends stock profiles are intended to be stock ideas, NOT recommendations. The ideas we present are high risk and you can lose your entire investment, we are not stock pickers, market timers, investment advisers, and you should not base any investment decision off our website, emails, videos, or anything we publish.  Please do your own research before investing. It is crucial that you at least look at current SEC filings and read the latest press releases. Information contained in this profile was extracted from current documents filed with the SEC, the company web site and other publicly available sources deemed reliable. Never base any investment decision from information contained in our website or emails or any or our publications. Our report is not intended to be, nor should it be construed as an offer to buy or sell, or a solicitation of an offer to buy or sell securities, or as a recommendation to purchase anything. This publication may provide the addresses or contain hyperlinks to websites; we disclaim any responsibility for the content of any such other websites. Please use our site as a place to get ideas. Enjoy our videos and news analysis, but never make an investment decision off of anything we say. Please review our entire disclaimer at FutureMoneyTrends.com
Original Article Available HERE