Factom: HODL, BUYL, or SEDL?
I've been trading Factom for the past few weeks. Let's discuss the fundamentals, charts, and trading strategy. I'll give you my opinion, but want to hear your thoughts as well.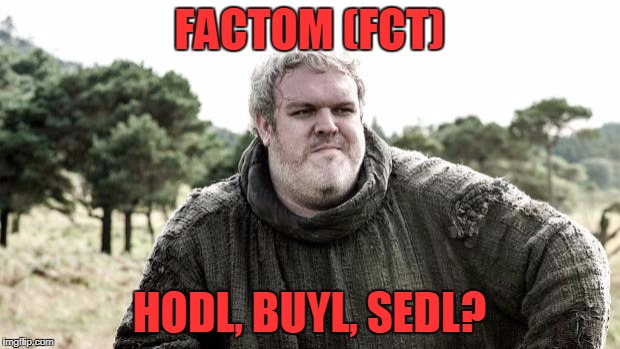 What is Factom?
Factom is a scalable document management solution on a blockchain. Factom is targeting government, commercial, and non-profits with the following use cases;
Auditing
Quality Control
Due Diligence
Document Authentication
ID Document Chain
Near Field Communication (NFC) RFI Solution
Some of the areas Factom is used is in the mortgage industry, people management, and security.
Other Positives for Factom
Factom is on Microsoft Azure Blockchain as a Service platform
Tim Draper, billionaire investor, has backed Factom
The Gates Foundation has also backed Factom
Factom has signed several large customers
Customers working with Factom that are known
Japan Social Security
US Department of Homeland Security
Honduran Land Title Management
Citibank (rumored)
Potential Factom Downsides
Factom is targeting businesses, not end users. This limits the media exposure it can get...media exposure can help pump up price.
With so many security breaches these days, businesses are not only investing in security, but they are also being more discrete about it. As a result, Factom doesn't post big customer wins on it's blog or anywhere. It's hard to get info on the entire customer base Factom has already signed. Compare that to Ripple, which posts a blog about every company that even glances at it. Ripple is worth A LOT more than Factom.
Factom raised it's money using venture firms and private investors. They did have a small crowd sale, but it wasn't like the over hyped ICOs we have seen over the past 2 months. Why is this bad? Without the rabid FOMO ICO investors, the token gets less awareness, and potentially less pump.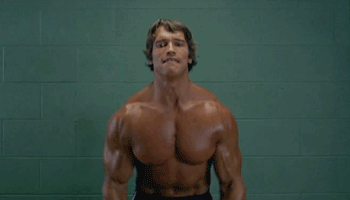 There is no pump. Factom investors want a pump!
What do the Chart Gods Say?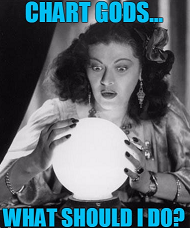 Below is the 1 hour chart, going back about a week: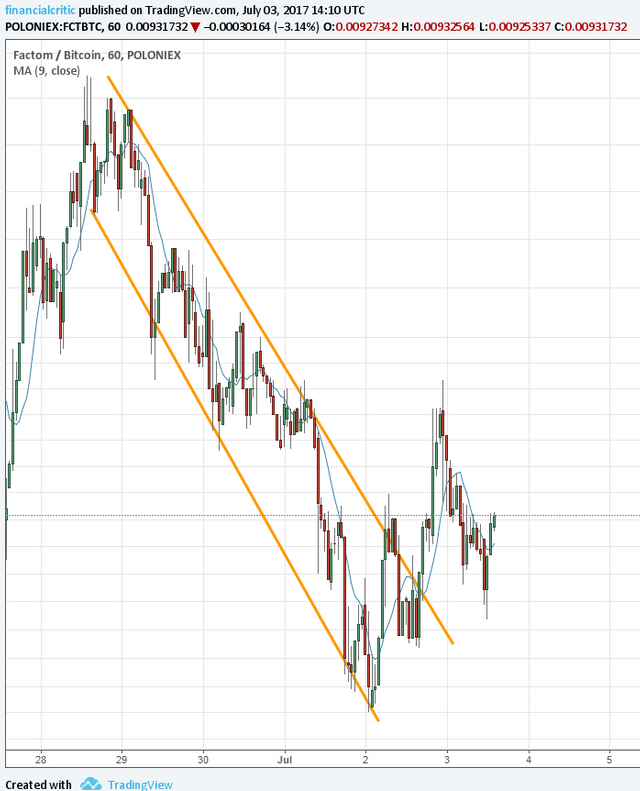 We broke out of the downward channel, but are we going lower or higher?
Let's look at the 2 hour chart and zoom out a bit: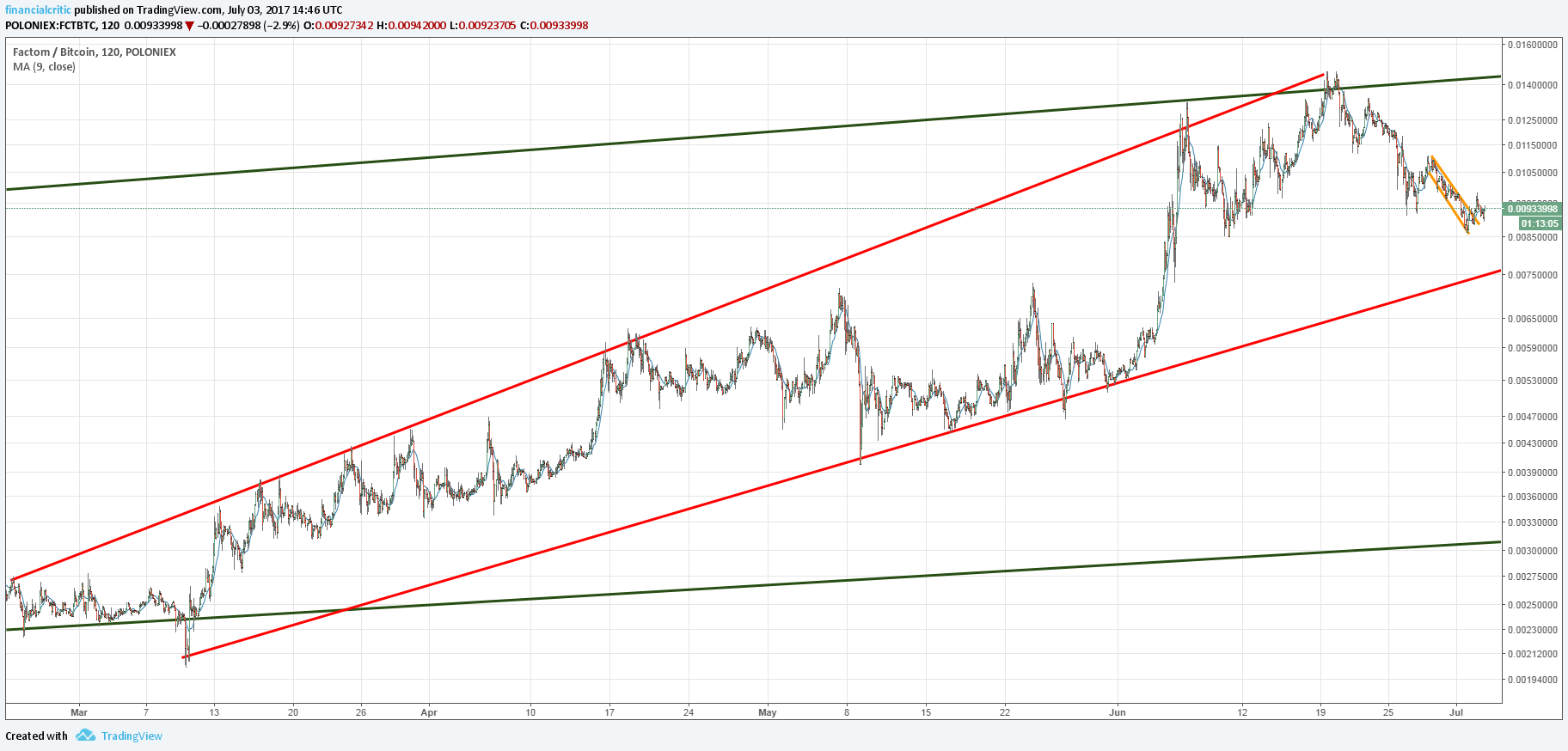 This chart goes back about 4 months. Looks like we are towards the lower end of the bullish channel. This suggests we should buy some, and buy more if we hit the bottom range.
Let's keep zooming out and look at the 1 day chart: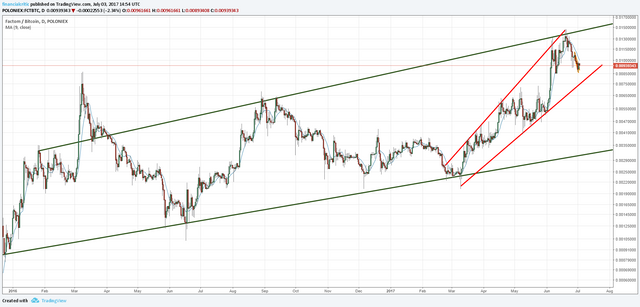 We are looking at a bullish channel going back about 1.5 years. That is a scary scary chart, we may be at or close to a top. I may have pooped my pants.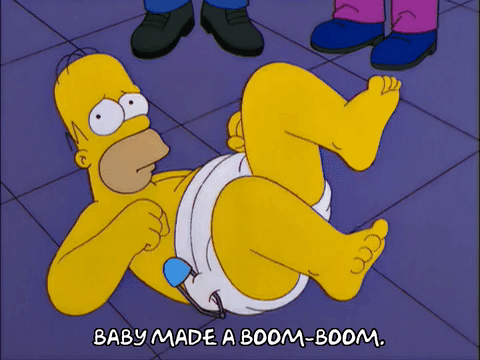 Trading Strategy
I love the fundamentals for Factom. Not only to they actually have a product, but they are coming out with new developments fast and consistently. They have actual, real life customers....and these are customers that take security seriously.
What scares me is the lack of marketing and pump. Without that pump, perhaps the chart gods are right. Maybe we are nearing a temporary top and will sink for the next 4 months before the next leg up.
I don't hold any Factom today. My plan is to watch the charts and see how the price reacts when we hit the red resistance line (from the 4 month bullish channel). If we bounce, I'll jump back in...but if we break through that though, the fall could be really painful.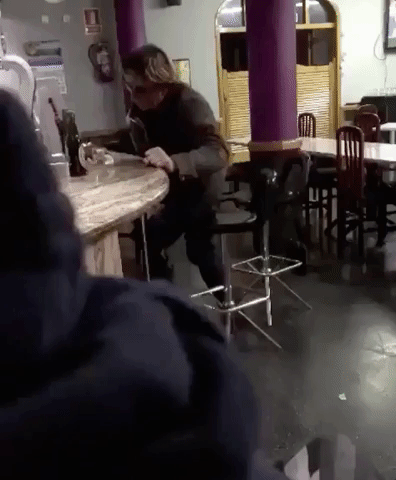 Factom Website
https://www.factom.com/
What do you think of Factom?
Did you HODL, BUYL, or SEDL?