Expanse.tech comes to Steemit!
Expanse is a community driven, decentralized information, application, and smart contract platform. The Expanse project is operated by its community through a DAO (decentralized autonomous organization) in which its members directly collaborate; exchange thoughts and ideas; and vote to determine the project's future developments and management decisions.
Featuring a growing collection of smart contracts, dApps (decentralized applications) and toolkits provide users and organizations of all types with intuitive access to some of the most exciting applications of blockchain technology. The project provides tools and services that businesses, charities, even governments can use to easily and intuitively make use of blockchain technology from creating and managing smart assets to providing digital fulfillment and distribution.
---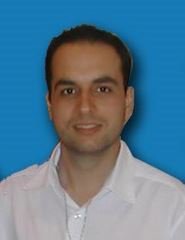 My name is Ricardo Goncalves; some of you may know me as representative of @thecryptodrive and @bravenewcoin on the Steemit.com platform and others of you have engaged with me in the Steem Slack channel.

I truly treasure all the people who have supported, mentored and befriended me in Steemit community.
Because of your support and to the credit of Steemit.com; this week I have been given a further honour; by co-founders- James Clayton, Chris Franko and Daniel Conway of Expanse; of becoming the Expanse Steemit Community Manager for the curatorship and archiving of their blog content onto the Steemit Platform.

Furthermore I shall be the Expanse liaison on Steemit and will be happy to answer any questions you may have on the Expanse.tech and Borderless.tech projects, so please feel free to reply and comment on the posts and I will do my best to assist.

Following this introduction, I will be posting the latest Expanse newsletter for your kind readership, and will thereafter continue to archive their content on Steemit.

Thank you for your support … and as always 'Full Steem ahead!'

P.S. I will be adding the "thecryptodrive" tag to all posts from the communities that I manage, for your convenience to view them in collective at https://steemit.com/active/thecryptodrive .

Regards,

Ricardo Goncalves
Expanse Steemit Community Manager

Blog: http://www.steemit.com/@expanse
EXPANSE INFORMATION
Websites http://www.expanse.tech || http://www.borderless.tech
Slack http://slack.expanse.tech
Steemit: http://www.steemtt.com/@expanse
Twitter http://twitter.com/ExpanseOfficial
Facebook Group https://www.facebook.com/groups/expanseofficial/
Facebook Page https://www.facebook.com/Expanse-600341576796146
Reddit https://www.reddit.com/r/expanseofficial
Official Forums http://forum.expanse.tech
Blog http://blog.expanse.tech

POOLS
http://dwarfpool.com/exp
https://exp.maxminers.net
https://exp.suprnova.cc
http://exp.altpool.net

OFFICIAL EXPANSE MINING POOL
http://pool.expanse.tech
EXPANSE EXP ETHEREUM ETH