EXPANSE NEWSLETTER Vo. 1, No.5 – Borderless Begins
As a civilization evolves and becomes more interconnected, its dependency on borders diminish. Picture a world where you and your children live, unrestricted. Free to focus on the things that matter the most because all of your basic needs could be met implicitly, and everything else is voted on by a direct democracy influenced directly by your actions.
The future you just envisioned is one we can make together with borderless technology.
Borderless.tech is a coalition of globally accessible governance services forged out of smart contracts that live on the Expanse blockchain. When coupled with the power and flexibility of the Expanse DAO, we can start to create a stable foundation that the future can be built on.
Together we can let go of those imaginary lines, become a global citizen and reach our true potential as masters of the earth. We will reunite a planet that's been separated for far too long.
Borderless dApp (decentralized Application)
Included in this release event is an open source multi-platform dApp that runs in a web browser as well as a native desktop or mobile application for most operating systems and platforms. This application allows users to interact with the first preview set of Borderless services such as registering and maintaining a borderless citizen identity, interacting with other borderless identities, registering assets, getting married on the blockchain, or notarizing documents. This web technology based dApp provides a simple clear example for developers on integrating borderless services or expanse contracts in general into their own dApps.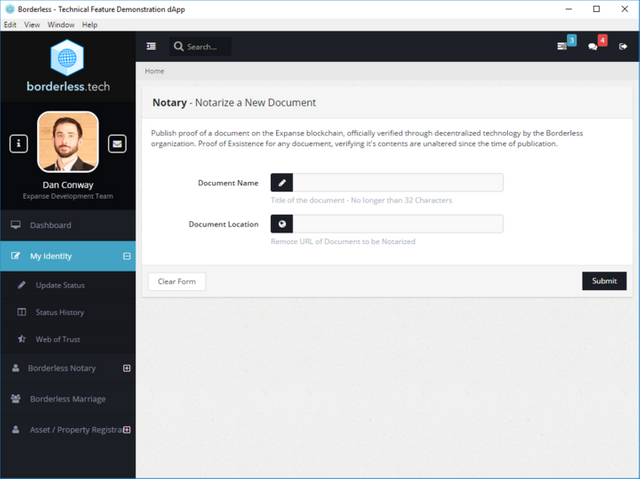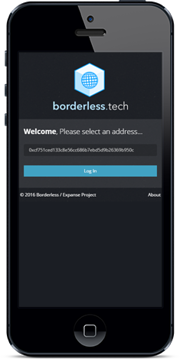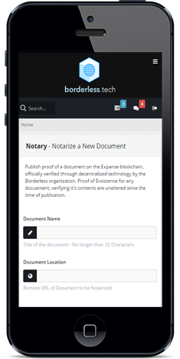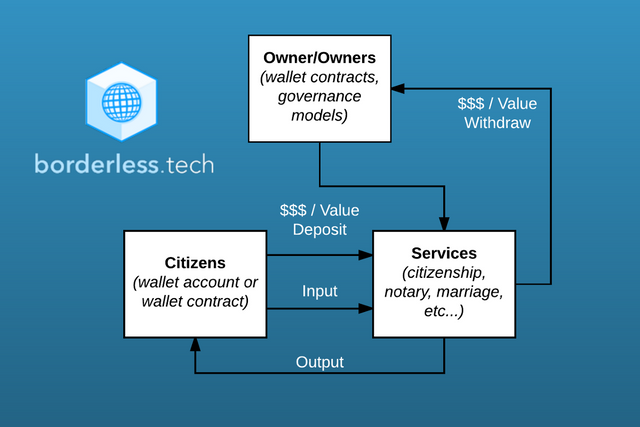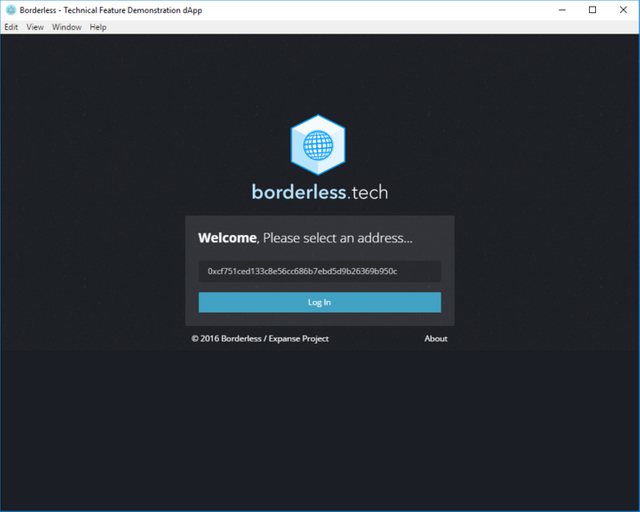 BORDERLESS WHITEPAPER
http://www.borderless.tech/docs/BorderlessWhitepaper.pdf
COMING SOON
Borderless isn't the only thing going on inside the Expanse project! We've got all sorts of interesting things going on from improvements on existing technologies to exciting new features and components! Here are some of things upcoming for Expanse:
1) The Expanse Decentralized Autonomous Organization
We have been consistently developing our DAO platform over the last few months, and will soon start rolling it out progressively in modular phases. There has been a great deal of controversy over the term DAO ever since the recent attack on Ethereum's "The DAO". We want to assure users this recent security incident is not a negative reflect on the concept of DAO's but a flaw in contract programming that could of been present in any non-DAO contract and security has been taken at the utmost priority in its development.
2) Website and Block Explorer Update
We recently updated renovated our website with an amazing new design but have been slow to continuously populate it with new content. Along with publishing a new set of updates to the website, we will be implementing a new set of management and procedures to allow any community member to contribute to providing quick quality updates. In addition, we will be updating our block explorer to its newest version with a new theme matching the new site design, new features, and interactive tools such as those for managing and developing contracts.
3) Updates and expanding features of Borderless
This is just the start for Borderless; Its design and development goes far beyond what is demonstrated in the current release. As the flagship platform and toolset running on Expanse we have a great deal in the works for Borderless coming soon.
4) Improved Wallets with new looks, improvements, and custom features
New features are coming to the Expanse wallets, including extensible theme support such as customizable interface graphics and soundpacks.
5) Community Documentation and Contribution Initiative
Expanse is a growing project with so much going on it can be hard to keep up. This documentation initiative has the goal to provide readily available documentation and guides covering a wide range of topics such as Community Contribution to the project, dApp development, and more, serving to formalize the practices and procedures used to manage and develop the project.
ADDITIONAL NEW WALLET VERSION BASED ON ETHWALL
Nathan Patten completed additional wallets for PCs, Linux and Macs. These are easy basic wallets for those that just wish to send and receive EXP. We also still have the Mist based wallets, which are an easy option for some if they only want to send and receive. Note: In the future the visuals will be updated for these new wallets.
https://github.com/nrpatten/ExpanseWallet
RECENT NEWS
9th June 2016 - Jamie Redman of News.Bitcoin.com asked some great interview questions of our team, and this is the most in depth team interview to date: https://news.bitcoin.com/interview-expanse-project/

23rd May 2016 - We are proud to announce Expanse has Partnered with CenturyLink to offer BaaS (Blockchain-as-a-Service). Expanse is one of the very first blockchains to start a working relationship with Centurylink CTL.

Centurylink is the third largest telecommunications company in the USA after Verizon and AT&T. So we are very proud to be among the first two blockchain projects working with them. As we are also among a select few blockchains on Microsoft Azure and Microsoft Bizspark plus, we have been successful seeking out new mutually beneficial partnerships and working relationships, and we will continue to do so.
https://www.ctl.io/blog/post/blockchain-automation-on-clc/

15th May 2016 - NRpatten has started up a new Official Expanse mining pool. Check it out:
http://pool.expanse.tech

15th May 2016 - New Media
As part of our ongoing branding and media initiatives, the team recently contracted a professional voice actor to produce a professional voice over for the Expanse introductory video, as well as additional various sound bites as part of a publically available sound kit for dApps. These will be used as part of an upcoming theme for the dapp-wallet. This sound pack can be previewed on soundcloud.
https://soundcloud.com/james-clayton-414435994/ex2%5D

4th May 2016 - The first Expanse Newsletter seems to have inspired an article by Cointelegraph! Check it out if you like, and we appreciate the article and the people at Cointelegraph:
http://cointelegraph.com/news/ethereum-wallet-for-expanse-blockchain-platform-set-to-be-released
1st May 2016 - New article in French about Expanse by "Le Coin Coin":
https://le-coin-coin.fr/4333-expanse-projet-dao/
RESERVE REPORT
Expanse official DAO reserve is still at 10 million and in cold storage, untouched. This will not be used at all until the DAO is implemented, and then by design only a small amount at a time can be voted to fund various elements of development. The team reserve is at 515,304, and is planned to be used over the next year to fund development.
---
I hope you enjoyed the first Expanse Newsletter to hit the Steemit pages, feel free to engage and comment and I will do my best to assist.
Regards,
Ricardo Goncalves
Expanse Steemit Community Manager


Blog: http://www.steemit.com/@expanse
EXPANSE INFORMATION
Websites http://www.expanse.tech || http://www.borderless.tech
Slack http://slack.expanse.tech
Steemit http://www.steemit.com/@expanse
Twitter http://twitter.com/ExpanseOfficial
Facebook Group https://www.facebook.com/groups/expanseofficial/
Facebook Page https://www.facebook.com/Expanse-600341576796146
Reddit https://www.reddit.com/r/expanseofficial
Official Forums http://forum.expanse.tech
Blog http://blog.expanse.tech

POOLS
http://dwarfpool.com/exp
https://exp.maxminers.net
https://exp.suprnova.cc
http://exp.altpool.net

OFFICIAL EXPANSE MINING POOL
http://pool.expanse.tech
EXPANSE EXP ETHEREUM ETH