Ethereum / Bitcoin Wedge - Breakout Likely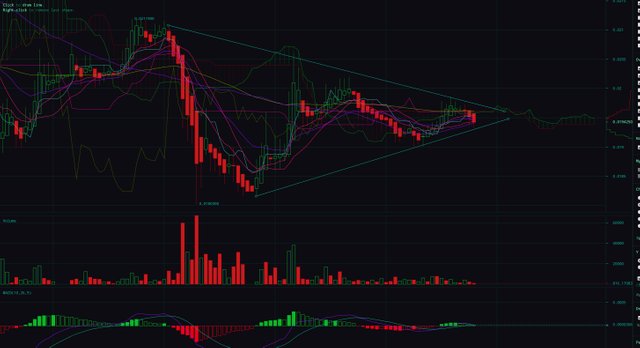 There was a descending wedge, which usually results in a breakout to the upside. To me, it seems to have morphed more into a symmetrical triangle / wedge.
All of the hoopla aside, it appears that a large move may be upon us that will help set in motion the next phase of ETH & ETC battling it out. There was a high profile article that was posted today and will be in print editions of The Economist magazine. It did not paint a pretty picture of Ethereum and it's developers. In other words, big players who read this will know it's nothing they'd want to invest in as these sorts of shenanigans aren't even close to being worthy of investors money.
http://www.economist.com/news/business/21702758-time-being-least-human-judgment-still-better-bet-cold-hearted