So, Robinhood rolled out options trading on their platform.
I've been dabbling with investments for a year. I've had some success with $MSFT, $V, and $BABA. Ultimately, it's been a blast to explore stocks (now that I have the income to do so).
Well...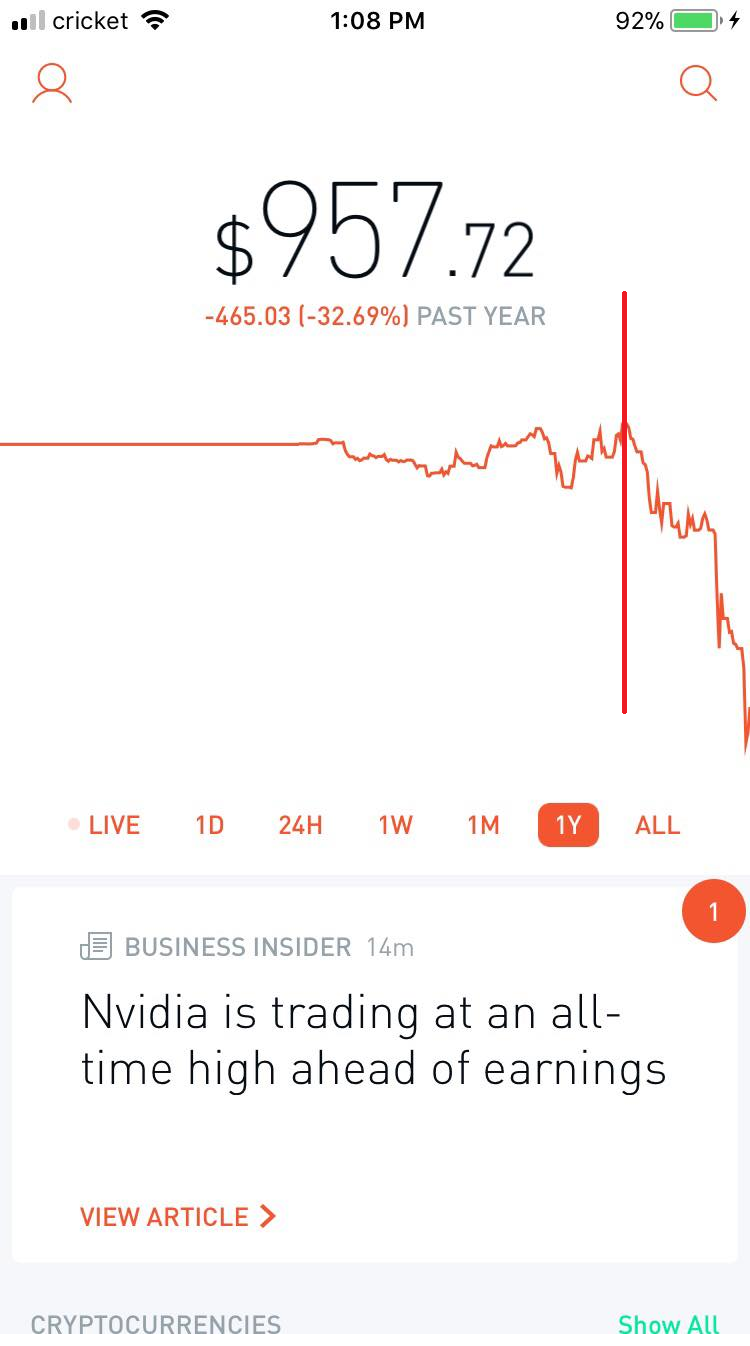 Oops, lol.
You can see right when I was approved for options.
I suppose I should have done paper trading. But, sometimes the best learning experience is by doing. Having money on the line has me deep diving into trades. I haven't been so interested in a topic in years. Hopefully, some trades (like $JD) pay off.
Using crypto gains is the silver lining. I had cashed out a few alt-coins to fund my account. So, the loss doesn't sting too bad.
Anyone else playing with options?