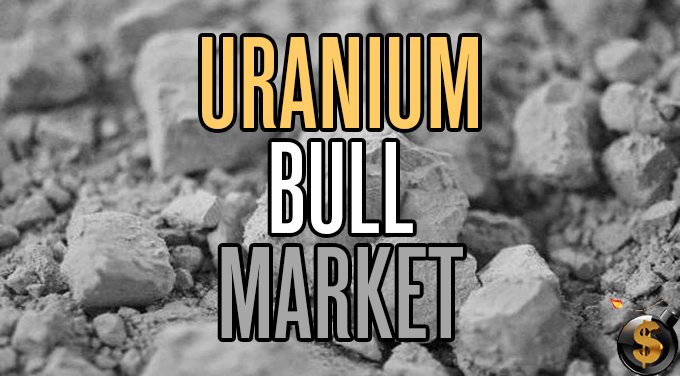 Partner and CEO of Palisade Global and Palisade Radio, Collin Kettell, seems to have caught the exact bottom of the uranium market. He shared with us the basic dynamics of this increasingly bullish market.
Much like the gold market which is comprised of a few major mining producers and several smaller exploration companies below those large ones, the uranium market is similarly structured. However, there are even fewer of the major producers at the top level than in the gold market - which makes it easier to monitor.
In this video interview with Collin, we touch on several points including the previous uranium bull markets on an inflation adjusted chart. Also, we highlight the recent price increase which is being driven in part by institutional investors such as hedge and pension funds.
Big money is piling into uranium. If you want to check out our in depth analysis of what we think could be the emergence of a true bull market in the sector, check out our interview with Collin Kettell.
We are also pleased to announce that Collin will be a speaker at this year's TDV Internationalization and Investment Summit being held on February 24th 2017 in beautiful Acapulco, Mexico! Click here to find out more and join many others including G. Edward Griffin, David Morgan, Bix Weir and more.