Why Cryptoindex is unique?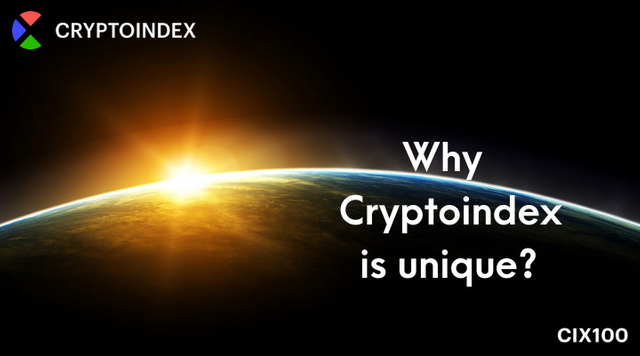 Cryptoindex is a tool for exposure to the cryptomarket and serves as a smart benchmark for all cryptocurrencies. The AI-based Cryptoindex algorithm is continuously analyzing more than 1000 coins applying over 170 factors, processing more than 1 million signals per second to provide a highly sophisticated index of the top 100 coins.
A unique approach to Index calculation and methodology
Cryptoindex is aiming to unify the cryptocurrency and traditional banking sectors
We strive to bring the human factor to zero, meaning rapid real time assessment of the data
Zorax aims to minimise the "human factor" delivering real time assessment of data.
AI-based algorithm
We have created a robust index of the top 100 coins that are filtered through a strict set of rules and calculations applied to more than 1000 cryptocurrencies and tokens from the market. After this process, our AI Neural Network applies more than 200 factors receiving millions of signals per second providing a high-performance index represented in the CIX100 token.
Strong mathematical trading and automation background
An experienced team with a combined over 100 years experience in the financial markets, developing indices, financial products, and market infrastructure. Added to that is our team of mathematicians and programmers with a long history of automation, calculation and development of trading strategies.
Powerful Zorax algorithm becomes smarter every day
The AI-based Cryptoindex algorithm is constantly learning by consuming huge amounts of data rapidly making decisions and choices that humans would struggle to match.
You can always check the current CIX100 composition on our MVP platform: http://cryptoindex.ai/
Stay updated on our channels:
Follow CRYPTOINDEX on Telegram
Follow CRYPTOINDEX on Medium
Follow CRYPTOINDEX on Twitter
Follow CRYPTOINDEX on Facebook
Follow CRYPTOINDEX on Linkedin
Follow CRYPTOINDEX on Reddit