Steemmonsters Full Week Earnings Report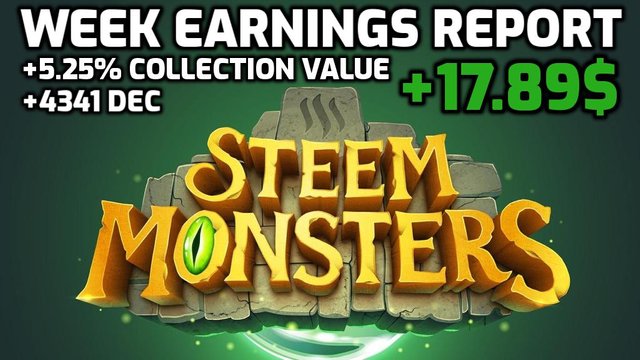 I have been enjoying Steemmonsters pretty much since I started out after kindly getting gifted a starter promo code from @clove71 (Thanks again!). Last week I took the time to closely track my exact earnings for playing the game for 7 days just to get a better grip on it. These are the results...
---
First off, I think Steemmonsters is pretty much the only project on the Steem blockchain that gets it all right. What I really like about it is that Code is the rule and there is no need for guidance while earnings are directly linked to the investment (along with skill) and nobody can take any of it away from you. This makes that it's hard to abuse or exploit it and if it is done, the code is to blame for this not the users. From what I know, bots were an issue early on which was fixed by introducing different game rules, afterward starter packs gave too much value which was replaced by getting cards leased instead without being able to sell them. This is how everything on the Steem blockchain should be as it brings about consistency which doesn't discriminate in any way or form and simply works. Feel free to argue with me on this in the comments :-)
---
STEEMMONSTERS META-GAME
What I personally enjoy the most about Steemmonsters is the entire meta-game its economy brings about. Buying cards with the speculation that they could increase in value, finding ways to play time-efficient while completing the daily quests, playing along with friends and making new ones in the guild helping each other out where needed,... Earnings are a big part of the game which makes it all far more interesting for pretty much everyone. Take that aspect away and I'm quite sure most would stop playing the actual card game. Since few games from 10 years ago are still around, it's unlikely Steemmonsters will be 10 years for now and that's fine and all part of the bigger game.
---
COLLECTION VALUE AND STRATEGY
Smaller value collections seem to give better ROI which means that playing 4 accounts that have 100$ value each will earn a lot more overall compared to playing 1 account with a 600$ card collection value. It is easy to play 2 accounts at the same time which also easily allows card swapping between accounts building 2 collections which is what I (along with many others) am doing. I'm part of the Dec Hunters Guild which currently gives a +5% DEC bonus on all my games and usually try to get the daily quest over with as fast as possible to play a bit more for fun in case I have some capture rate left.
I try to balance 4 different summoners without having one that stands out so I rarely get in a situation where I'm stuck having to do a daily quest at a rank where I'm unable to get wins with them. My main account had a card value of 223.2$ which manages to grind Gold league most of the season, My Alt account has a collection value of 51.72$ which manages to grind out Silver League.
Collection Value Monday 28/10/2019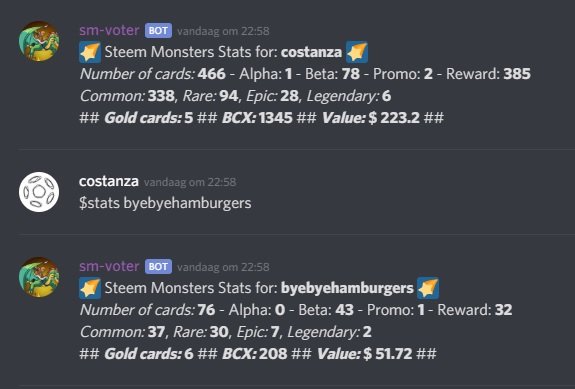 I played for 1 week without doing any transactions buying or selling cards and completed all the daily quests.
WEEK EARNINGS & PLAYTIME
Tracking everything actually made the game more enjoyable and also made me find a way to play a lot faster (Click the battle button on top the moment an opponent is found which skips everything bringing you instantly to the next match)


---
PLAY STATISTICS
---
| Average Time Completing Daily Both Quests | 41 Minutes |
| --- | --- |
| DEC Earned 223.2$ Collection | 2680 DEC |
| DEC Earned 51.72$ Collection | 1661 DEC |
| Daily Quest Cards 223.2$ Collection | 44 Cards |
| Daily Quest Cards 51.72$ Collection | 24 Cards |
| Season Reward Cards 223.2$ Collection | 40 Cards |
| Season Reward Cards 51.72$ Collection | 22 Cards |
| Total Daily Quest Win Ratio | 124W-144L |
| Total Free Play Win Ratio | 44W-30L |
---
Completing the daily quest along with somewhat rushing through it is sub-optimal when it comes down to win rate. The Gap between rewards on the more and less valuable collection is not all that big. This is mostly due to the fact that I have some Gold card decks which are cheaper at lower levels. Thanks to
@transcript-junky
for convincing me get more gold cards. Also thanks to
@stimp1024
and
@fullcoverbetting
for having some of their spare cards leased out to me and
@beat-the-bookies
for also helping me a lot along the way.
---
REWARD CARD STATISTICS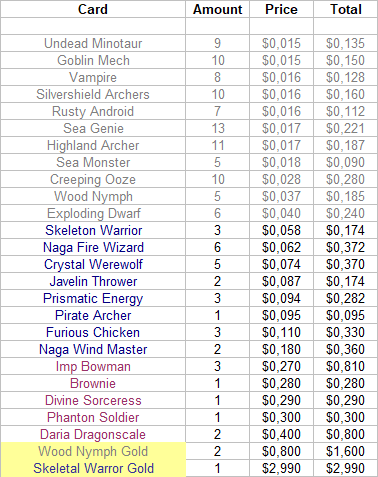 ---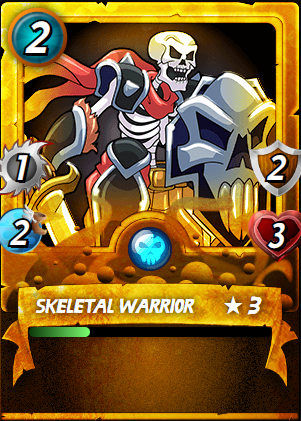 The total reward card value at the current market price for a week grinding both Gold League and Silver League while also Getting the Season Reward Cards came down to 11.115$. I don't use any potions and managed to get 0 Legendary cards, 8 Epic Cards, and 3 Golden cards of which one was a rare with a 2.99$ value. The chance each day of getting lucky drawing Legendary or golden epic cards makes it quite fun even though those are hard to hit.
---
CONCLUSION
Collection Value Sunday 03/11/2019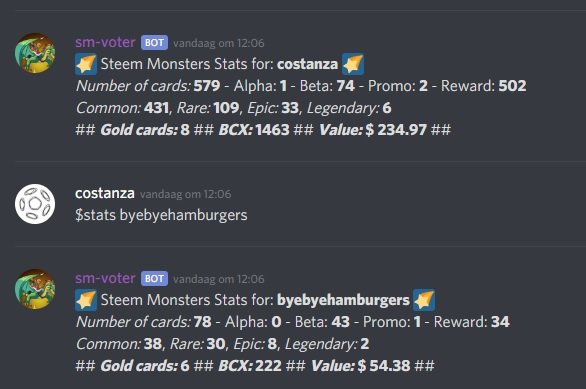 Playing a week of Steemmonsters with 2 accounts and a total card collection value of 274.92$ (not counting some cards leased by friends) earned 4341 DEC (now worth 3.36$) and 11.115$ worth of reward cards. Including the Increase card priced fluctuation it adds up to +17.89$ which is an excellent return (+6.5% ROI) while having fun playing a card game. Keeping track of these stats during an entire week also made the game more enjoyable for me. If anyone is new to the game and wants to try it out, feel free to use my affiliate link and I'll make sure to lease you some good cards that will help you get started.
---
Let me know in the comments what your average weekly earnings and returns are playing the game...