Beating Nitrogensports !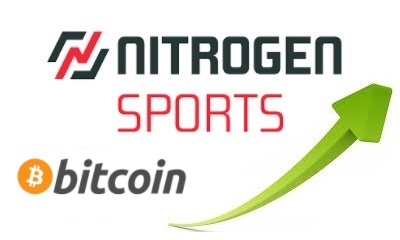 I discovered Nitrogensports a while back. At first, using them did not really make that much sense to me because I have access to slight better odds using my normal betting broker. The idea of being able to bet in bitcoin and profit from the growth of the coin in the meantime is without a doubt a nice extra. Since they offer very competitive prices that are beatable, I decided to use some of my long term bitcoin holdings as a mini betting bankroll instead of just letting them sit in my wallet. I have been betting sports for more than 15 years with an overall profit and see this as a +EV opportunity.
The overall approach will be very planned out and bet with 100% discipline. My total bankroll will be 1 BTC and my maximum bet will be 1% or 0.010BTC. I transferred 0.20BTC to my Nitrogensports account which should be enough to place all bets. Everything I take will be posted on Steemit! It will include the Belgian bets that I have been posting and the NFL bets also I take with my normal betting bankroll. Solid tipsters on Steemit like @nicnas will also be followed with smaller stakes.
---
| Currently Included Bets | Stake |
| --- | --- |
| Belgian posted Bets | 0.010 BTC |
| NFL posted Bets | 0.010 BTC |
| MLB posted @nicnas | 0.005 BTC |
---
I will update results each time I post new bets and also make a monthly results roundup.

The first bet was placed and posted early this week on
Waasland Beveren +1

16/09/2017 0.010 BTC Waasland-Beveren +1 @ 1.936 FT 2-2 WON +0.00936 BTC
---
Nitrogensports Record
1 Bet |1W-0L-0P| 0.010 BTC Staked | +0.00936 BTC Profit | +93.5% ROI
---
Nitrogensports Balance: 0.20936 BTC (Total Bankroll 1.00936 BTC)
---
IMPORTANT !
It should be possible to follow all bets with similar odds on Nitrogensports. I do make some referral money if you sign up with my link and start betting there. I can not guarantee the results of these bets in any way and you should not be betting them if you are unwilling and unable to go down 50+ units. Variance is a big part of betting and should not be underestimated. I will do all this for one month and see where things go from that point forward. Based on past personal results I do expect to make profit.