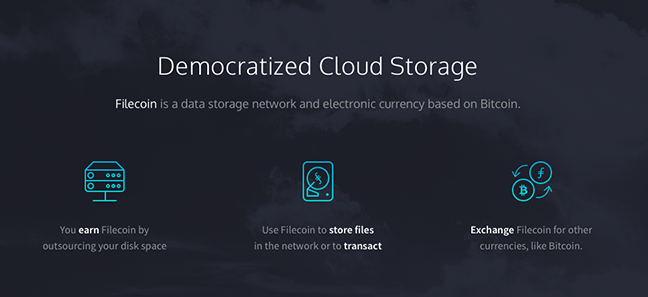 The Filecoin ICO re-launched today, a cryptocurrency that will eventually power a decentralized storage system that can't be censored and is permanent using blockchain technology this will enable whistleblowers to leak data through the decentralization. The project is backed by The Internet archive Brewster Kahale.
In the introduction video for the FileCoin video the group states:
"The way the internet has evolved there are single points of failure everywhere we saw this play out in Egypt where suddenly one morning people woke up to the internet shut down."
The goal of the Coin and the technology it's backed by is to allow people to sell their hard drive storage like Airbnb, rental of space on the disk which will revolutionize how you save data to the cloud. The cloud will thus become anyone's computer who chooses to participate in FileCoin through IPFS (InterPlanetary File System) technology.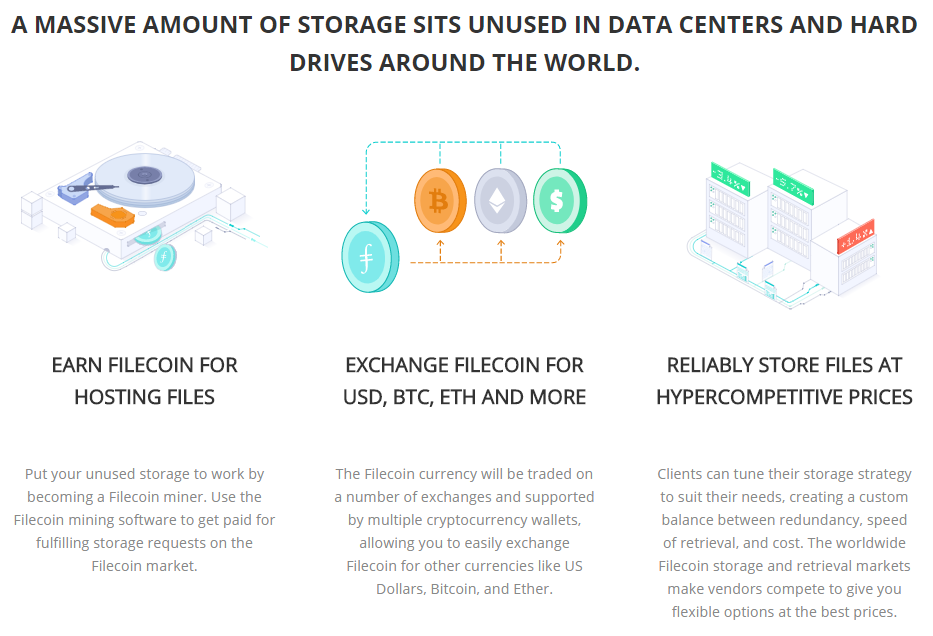 "The vision for FileCoin is to create a decentralized market."
Last week Filecoin concluded a much talked about "advisor" sale that brought in a total of $52M from ~150 investors including Sequoia Capital, Andreessen Horowitz, Union Square Ventures, Winklevoss Capital and at least 100 individual high-profile Silicon Valley investors.
So, the company has financial backing from the technology industry and banks.
Ten percent of tokens allocated will go to advisors and ICO investors, 15% to Protocol Labs (the company creating FileCoin), 5% to a new foundation, and 70% being held for miner rewards. The ICO is capped in terms of FileCoin sold at 200M, but the final price of FileCoin will depend on the total amount of USD raised, which is uncapped.
The ICO is capped at 200M FileCoin, but the final price of the cryptocurrency will depend on the total amount of USD raised for the project, which itself is uncapped so this project might blow up fast.
Unfortunately, you can't yet get in on the FileCoin ICO unless you're an accredited investor.
Only people with a ($200,000+ in income or $1M+ in net worth) will be able to participate, for legal reasons which will be heavily vetted according to FileCoin's Economic Project plan.
It doesn't seem like they need help from the general population. Filecoin paused the crowdsale minutes into the event because of heavy volume.
Experiencing heavy load, stay patient and we'll be back up quite soon.

— Filecoin (@MineFilecoin) August 10, 2017
Notably, this will be CoinList's first ICO, the company hopes to allow other ICO's like FileCoin to easily hold their coin offerings on their site. The website has worked with lawyers to create a SAFT – or Simple Agreement for Future Tokens that ICO's and users must agree to. The network isn't launching for at least 6 months, investors aren't actually buying tokens right now – they are just signing an IOU contract to receive the tokens in the future.
Something the SEC hasn't directly ruled for or against, but they did recently state that ICOs "have to comply with existing security registration laws;" however, Filecoin and its lawyers think that the agreement for the digital token is SEC-compliant.
Filecoin confirmed on Twitter that they raised $186 million in the first hour of the crowdsale:
Final 1st-hour average price is in the $2.65 range. Total amount raised (confirmed) to date is $186MM.

— Filecoin (@MineFilecoin) August 10, 2017
That puts Filecoin on the verge of becoming the single biggest ICO to date. And it's not over yet. High volume caused congestion resulting in Coinlist pausing the crowdsale shortly after.
The Filecoin crowdsale resumed earlier today. Coinlist currently lists over $194 million in confirmed investment so far.
Tezos raised $232 million in July, followed by EOS raised $185 million and Bancor with $153 million.
Filecoin is on pace to surpass those totals. If they maintain the average price of $2.65 per filecoin and sell all 200 million tokens, their final raise will be about $530 million. Incredible!
Follow @Coinivore for an edge in cryptocurrency markets.