Hey Jessieconomists
The previous generation lived in a world very different from ours, their values and mindset cannot keep up with the fourth industrial revolution and are misguided in the way they educate their kids on how money works. In the previous baby boomer generation debt was still manageable, and people could reasonably leverage their future income to acquire reasonably priced assets.
One of the reasons debt worked in their era was the stability of the job market. They could work for companies for 30 or even 40 years without ever changing jobs and ensuring that stable income and wage increases that kept up with inflation and living standards.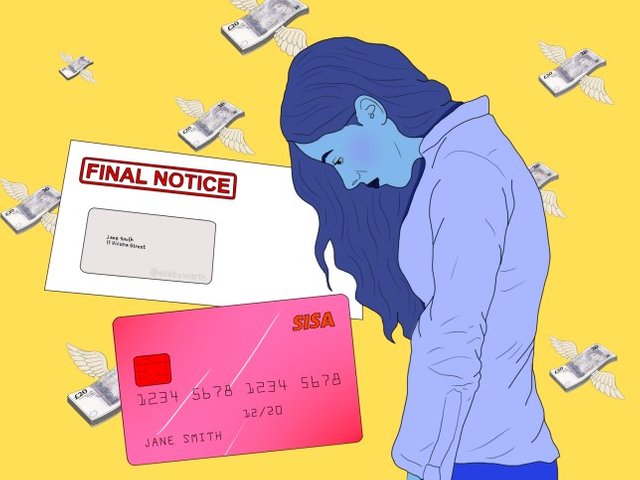 Image source: - metro.co.uk
Debts aren't met
One of the reasons Millenials are saddled with so much debt is due to several reasons. One is the increased cost of education and putting young people into a competitive market place that has competition not regionally but globally as companies can outsource many digital skills to anyone across the globe.
The next would be the greed of the banks that have made the debt more expensive and the baby boomers sitting on cash and property, making asset prices higher hundreds of multiples more elevated than they are worth.
Finally, the point of the post is that jobs aren't as reliable as they used to be and don't pay a living wage for many people. We have a generation of homeless workers which is only getting more significant with time. While the previous generation could change jobs 1 - 2 times in a career, the average millennial will change jobs up to 7 times in their career.
Unemployment is on the rise
Despite what you're told about first world countries like the US where unemployment is so low, it's the numbers that are not being reported correctly. We're not removing people who work but do not have enough to have a living wage, we're counting people who work temporary jobs or multiple jobs to meet their living requirements, we're not counting those who have retired as unemployed, and it makes the numbers look better than it is and we're being misled.
Work is getting disrupted again
Now with the introduction of automation, we will see even more jobs being stripped from the marketplace and drive up competition. This will only see more debt not being honoured, and we will see rising defaults which will bring down a number of sectors from education, cars, homes and many businesses running up major debt to stay afloat.
It will have a knock-on effect that could bring down the economy as we know it today.
Let's connect
If you liked this post sprinkle it with an upvote or resteem and if you don't already, consider following me @chekohler


---
| Buy & sell STEEM | Donate LikeCoin For Free | Earn Interest On Crypto |
| --- | --- | --- |
| | | |