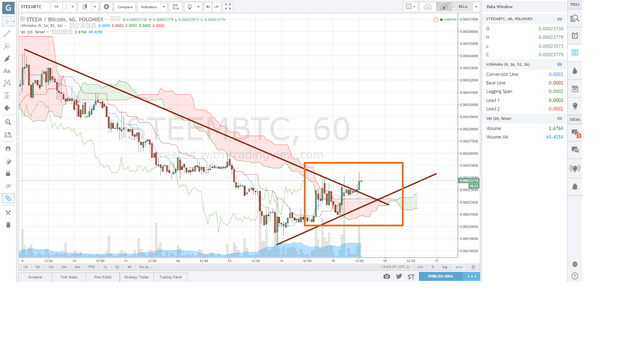 Prices are going up, but there is a lot of whales powering down and a lot of $STEEM available at poloniex.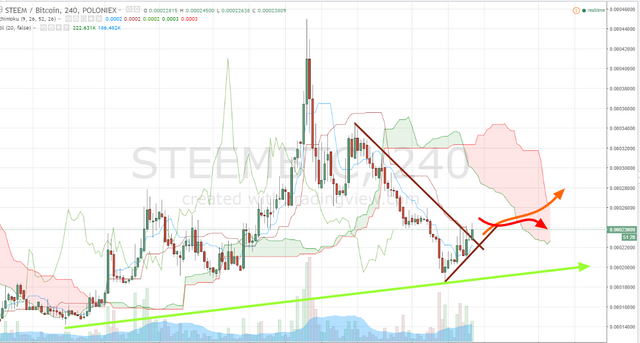 Compare both graphics, there are at least 2 days before the medium term price reach the cloud, so prices will probably rollercoaster in next two days.
Competitors will arrive soon and i think the best strategy is keep $STEEM at exchanges instead of power up to take advantage of prices fluctuations. I'm not a good writer, so this is the way for me to earn some $STEEM.
# See Also
- https://cointelegraph.com/news/how-decentralized-blockchain-powered-platforms-can-protect-artists-against-censorship