Folks,
I'm expecting GOLD to go down this week. The dollar got absolutely crushed in the last few weeks, and is due for a bounce (got close to a pivot). The gold charts are in the timing band to find a DCL (daily cycle low). Gold has pierced the daily trend line to signal, and with a potential close below the 10 MA tomorrow, that will also confirm.
What am I doing? I sold 50% of my non-leveraged GOLD positions. I will be patiently waiting for the DCL to arrive, and will be buying back. I'll update when that time comes.
Good investing.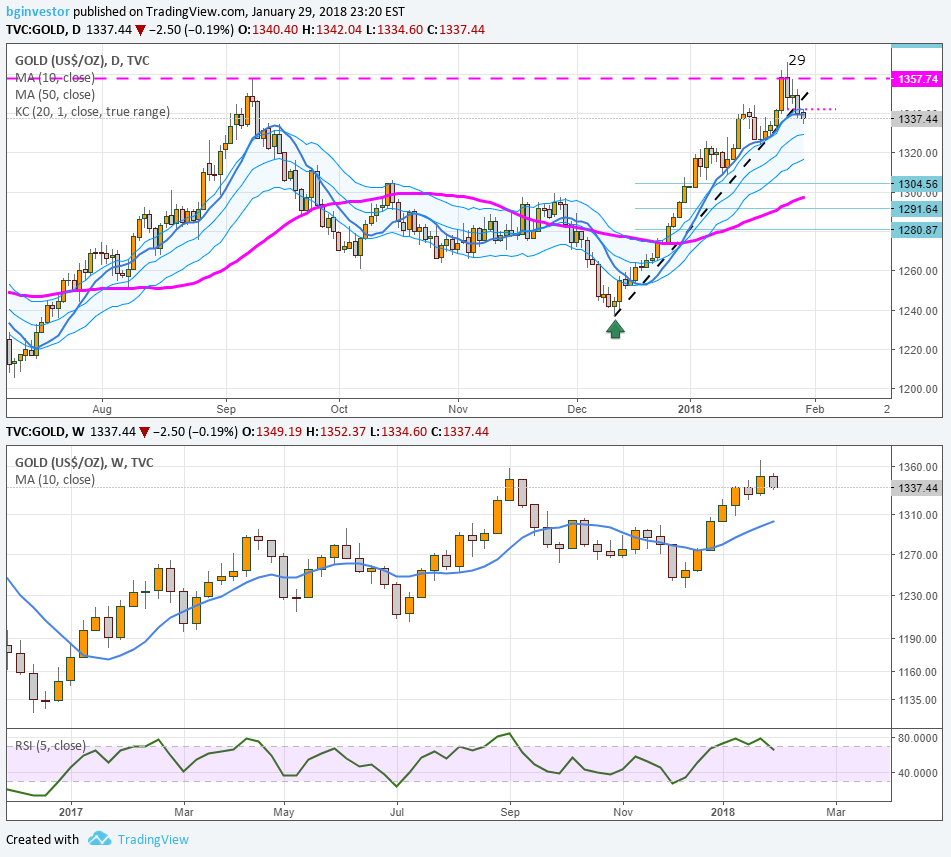 If this blog post has entertained or helped you profit, please follow and up vote me!
Note: I am not a financial advisor in any shape or form. The contents in any of my posts are merely opinion alone. I'm simply stating opinions