Hello STEEM Followers,
I'm trying to provide USEFUL investing tips. If you think I can improve my format, please let me know. I plan to post a video that talks about the basic terminology of the strategy that I use (cycle trading).
Let's talk GOLD. I am 50% positioned in GOLD right now and I am looking to add.
See my chart below. Price breaking both the daily cycle trend line (black dash) and the 10 MA has signaled that price should be dropping into it's DCL ( daily cycle low). When the DCL forms, a new cycle will start. I expect this cycle to be another right translated cycle ( higher low).
I overlaid a sine wave to help visualize the cycle.
Typically, most cycle's drop to a minimum of .23 fib level and price has basically met that criteria. I'll be looking for a pivot (price exceeds the previous day's high) for a new entry. I like to buy on strength (possibly in the blue box)
Just some thoughts on what I am doing..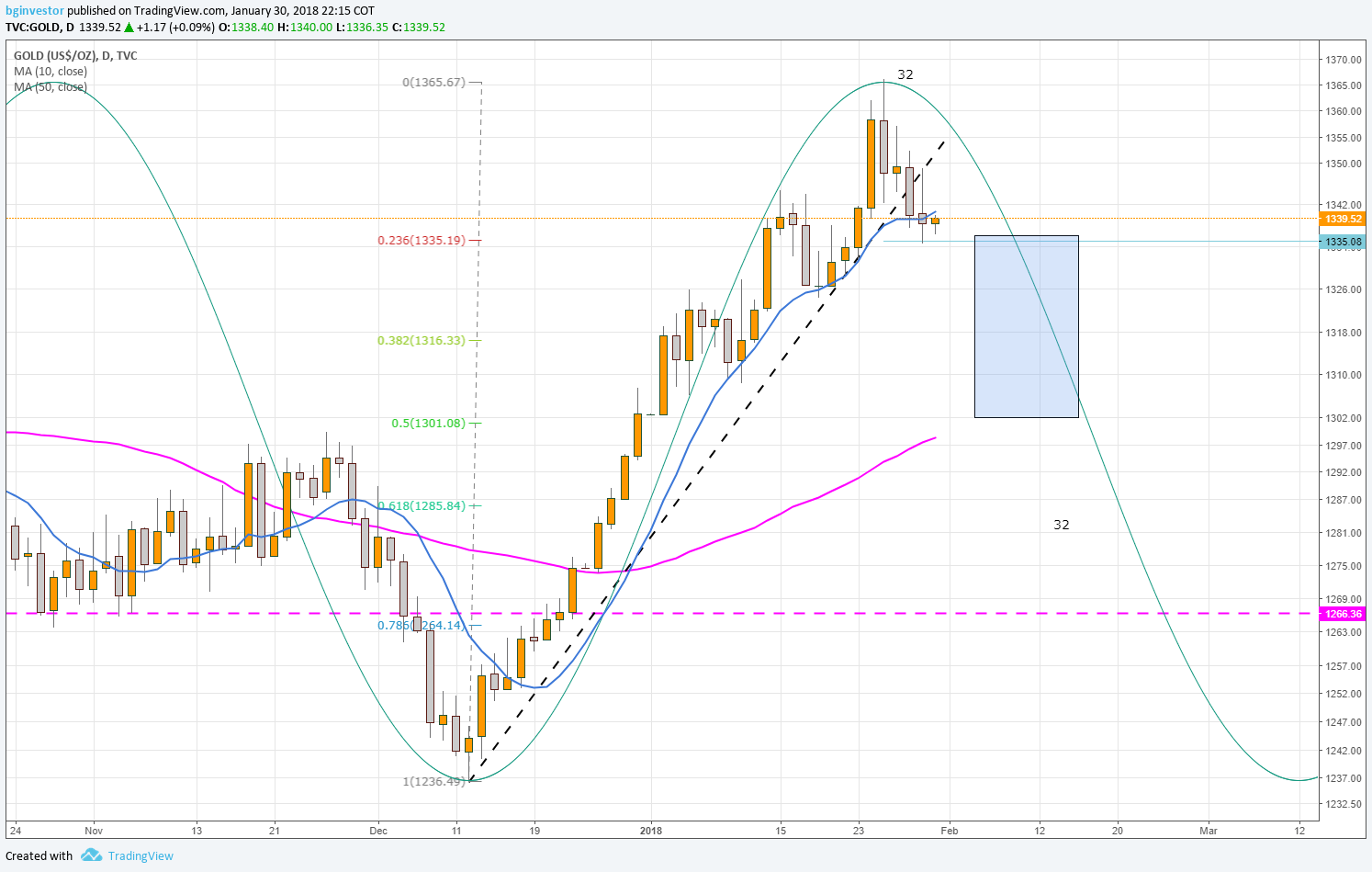 I am not a financial advisor in any shape or form. The contents in any of my posts are merely opinion alone. I'm simply stating opinions