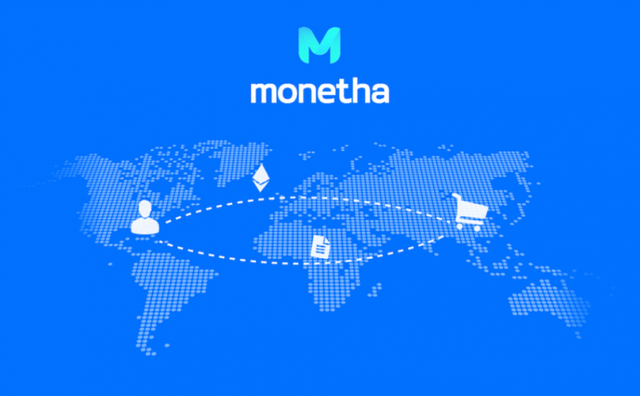 MONETHA upcoming decentralised trust and reputation system (DTRS), powered by smart contracts, works with Monetha's payment processor and lets the buyer see trustworthy and transparent reviews made by previous customers.
Monetha How does it work?
The information needed to ensure a trustful relationship between buyer and seller (such as warranty) will be recorded onto the blockchain. Smart contracts will automatically amend each party's trust rating according to an algorithm that assesses the quality of the transaction. Based on the information saved during the transaction, clients and merchants will be able to file/solve a claim, rate each other, view ratings etc. Their history is then recorded onto the immutable Ethereum blockchain so that others can make well-informed commercial decisions.
Monetha Roadmap
A functioning payment gateway for ecommerce merchants, accepting ETH with first version of DTRS (Decentralised Trust and Reputation System) in scheduled on to early 2018. DTRS will also enable merchants to exchange Ethereum tokens to their local currency and transfer funds to their preferred account. It's worth to mention that Monetha already started cooperation with ecommerce giant Magento.
Monetha Token Sale
Token sale starts on the 31st of August, 2017, 2pm GMT (3pm London time)
Official ICO website:
https://www.monetha.io/en/crowdsale
TOKEN SALE IS OVER
Monetha ICO crowdsale took only 18 minutes to reach the goal. Do we gone see enthusiasm from supporters in the comming months?
Have you participated in Monetha Inicial Coin Offering?
What do you think about future of Monetha project?
Share your thoughts in the comments below
-----------
If you would like more news about upcoming ICOs please upvote this post.
Big THANK YOU for your support