I'm also the author of similar content found in Wordpress
Happy Saturday, Crypt-o-financers! This is a follow up post to my previous blog about Monero. Most of the content of this post was provided by our content partner, Coincentral. Today, I'll be discussing about Monero Mining. For the original article, you can also view it here.
Since Monero starts gaining popularity as a privacy cryptocurrency, interest in its mining also started to rise.
Disclaimer: All images used in this post are found on Google Images.
Monero Mining Advantages:
1. Cooler Mining Temperatures - Monero mining rigs can last longer than Bitcoin or Ethereum mining due to its lower computing requirements.
2. Price Value - Monero has risen in value from less than $1 in 2016 to $250 which makes Monero mining relatively profitable.
3. Decentralization Oriented - Monero mining program tries to stay away from ASIC* miners (type of mining software), as this trumps the coin's purpose to be decentralized, making it easier for people to mine this currency.
You can get to know more about ASIC mining software by going to this blog post, watching the video there.
4. Exchangeability - Monero is commonly listed on different exchanges, making it easier for Monero holders to exchange it to other cryptocurrencies like bitcoin for liquidation purposes.
5. Easy Hardware Requirements - As monero mining hardware requirements are less than other coins, this makes it easier to mine and more profitable than other coins.
Monero Mining Disadvantages:
1. Can't be mined by ASIC - Potential ASIC hardware manufacturers designed to mine monero may waste their efforts and resources as the program doesn't support it. Bitcoin mining though supports ASIC mining but this also makes the coin less decentralized.
2. Other privacy coins exist - Monero is not the only privacy currency available. Alternatives like Bytecoin or Zcash to name a few can challenge Monero's use and value.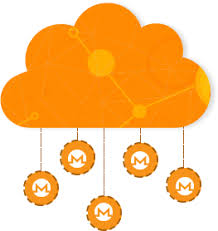 Notes
Monero decreased mining difficulty and increased profitability in time, due to the improvements made in the way how the coins can be mined.
This coin can be mined for some time because it doesn't currently support ASIC hardware mining which greatly increases mining difficulty and network congestion.
That's it crypt-o-financers! I know that it's been few weeks that I've been posting about cryptocurrencies and this topic is not that easy to digest. But rest assured that in the coming weeks, I'll be posting a variety of content - from mobile apps or sites that could simplify our lives, some financial advise or tips, overview on different types of investments available today, and my personal experiences and inspirations as a financial advisor, crypto enthusiast and a blogger. I'm looking forward to share all of these to you soon as I know that this will help me become a great advisor on cryptocurrencies as well as other financial investments.
I'd like to thank Coincentral for sharing to me their great content about Monero Mining. Coincentral is an independent publication covering news and information on cryptocurrencies such as Bitcoin, Ethereum and their underlying blockchain technology. They currently have more than 2.7 million visitors/month, after being launched just 5 months ago. If your interested in getting updated cryptocurrency news or information, you can subscribe to their newsletter here.
Just another good news I'd like to share - Google Adsense has approved this site and they are now serving this ads on this site. This would not be possible without all your support as this inspired me to create more quality content. With ads placed here, it can help keep this site active and free for everyone who'd like to see both sites of investment world - cryptocurrencies and traditional investments.
I hope you enjoyed reading though this Crypt-o-financers. Expect new blogs every Saturdays. Feel free to follow this blog if you're a WordPress user. If not, you can subscribe via e-mail using the form below to receive updated notifications each time a new blog has been posted. You can also join our Facebook group Crypt-o-finance.net to get blog post updates and more. If you're generous, you're welcome to donate via Paypal so I can continue to deliver quality content. I'd also like to ask for your help in supporting the partner site, crypt-o-finance.biz - a referral website that will show you different ways to earn extra income online.
References: